The trend is clear: Facebook wants to be the brand people most closely associate with VR, not Oculus. Over the past year ever since the consumer version of the Oculus Rift launched it's become more and more clear that Oculus is being positioned to be known as the VR team within Facebook, not a wholly separate company any longer.
In fact, the company has been slowly integrating its social network into the ecosystems of both the Rift and Gear VR as well. You can link your Facebook account to find friends more easily and even view 360 photos and videos from the Facebook app directly in a headset. Live streaming from a Gear VR to Facebook was recently debuted as well.
Most of those features are optional or behind the scenes. Until recently, unless you were following the industry, you could buy an Oculus Rift or Samsung Gear VR without any knowledge that Mark Zuckerberg and company actually owned Oculus. But over the past few weeks, updates have rolled out to the Oculus Home platform on Gear VR that make the connection very clear.
Now, when a new user pops a compatible Samsung smartphone into a Gear VR headset,they're presented with a screen that clearly says: "Oculus: From Facebook". Furthermore, the default sign in process is now to directly link your profile with a large, blue "Continue with Facebook" button in the center of the screen.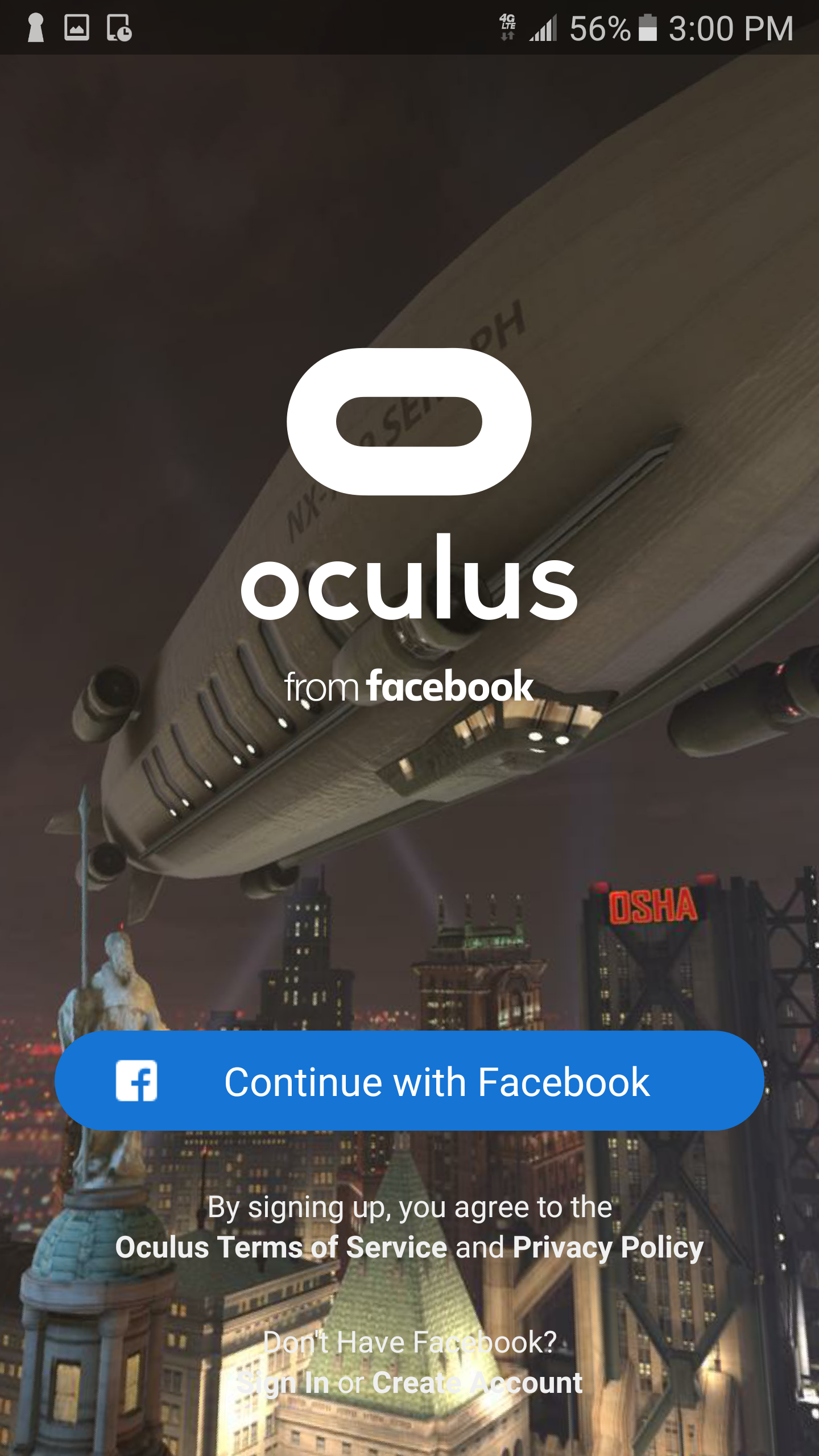 You can still use your Oculus ID and create an Oculus account if you'd like, but that option is now all the way at the bottom of the screen beneath where it says "Don't have Facebook?"
We've known the slow erosion of the Oculus name was imminent and has gradually been happening for some time, but asking users to connect their social network account to their VR-self feels like a more direct branding decision than anything else we've seen thus far.