F1 23 promises another fine racer from Codemasters but PC VR support is leaving us cautious. We went hands-on with a preview build before next month's release, read on for our early impressions.
Formula 1's latest season is in full swing and as always, Codemasters isn't far behind. After F1 22 introduced exclusive PC VR support, F1 23 continues this trend and it's promising more than just your standard roster changes. Red Flags return for the first time since F1 2014, there's two new tracks with the Las Vegas Street Circuit and the Losail International Circuit, while 'Braking Point 2' continues the narrative story mode established in F1 2021.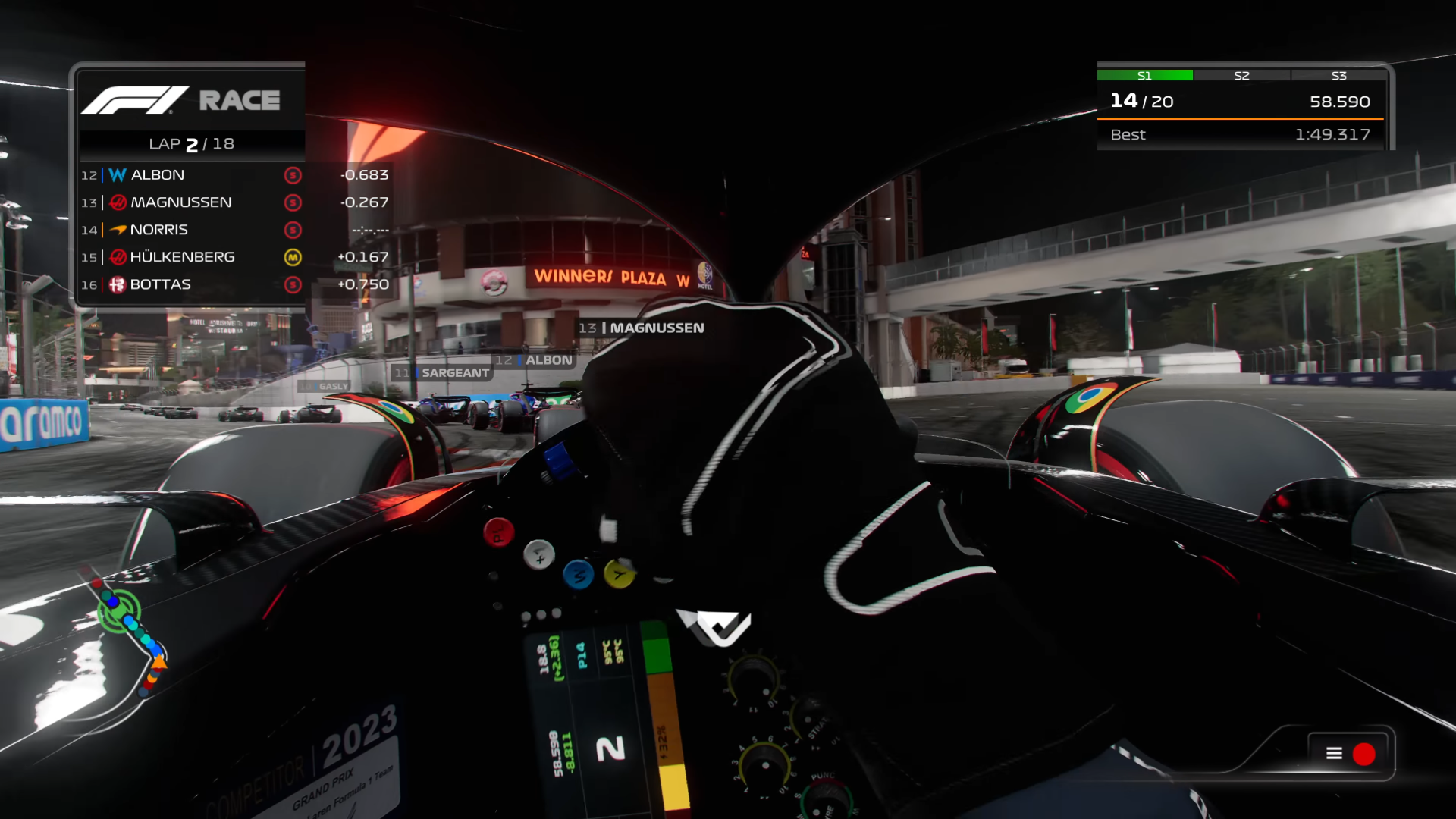 I haven't seen everything F1 23 offers yet. Multiplayer and the online hub weren't included in this build, but I'm enjoying what I've played so far. Alongside Time Trials, I spent my time competing in full Grand Prix weekends across Bahrain, Miami, Canada, Hungary, Great Britain, Imola and Brazil. Using a Quest 2 with wired Link and a Thrustmaster T248 steering wheel, I spent five hours testing these circuits in Fernando Alonso's Aston Martin.
Like last year, VR support encompasses every race but support itself is limited. Static 2D menus are back and motion controls remain unsupported, relying on gamepads or steering wheel accessories. Races shift from the menus to a cockpit fully immersive VR view, and you can flip your view backward with a button press. Statistics like race position and speed are displayed through your in-game steering wheel and you can switch off the HUD. It's an effective balance between keeping you both immersed and informed.
So far, racing remains familiar but that's hardly surprising for an annual series, though Codemasters says it's refined the vehicle physics for better handling during corners, acceleration and braking. Having spent many hours in F1 22, I noticed a slight improvement but this doesn't feel drastically different from before. Red Flags weren't included in this build, so I can't judge how F1 23 assesses big accidents at this time.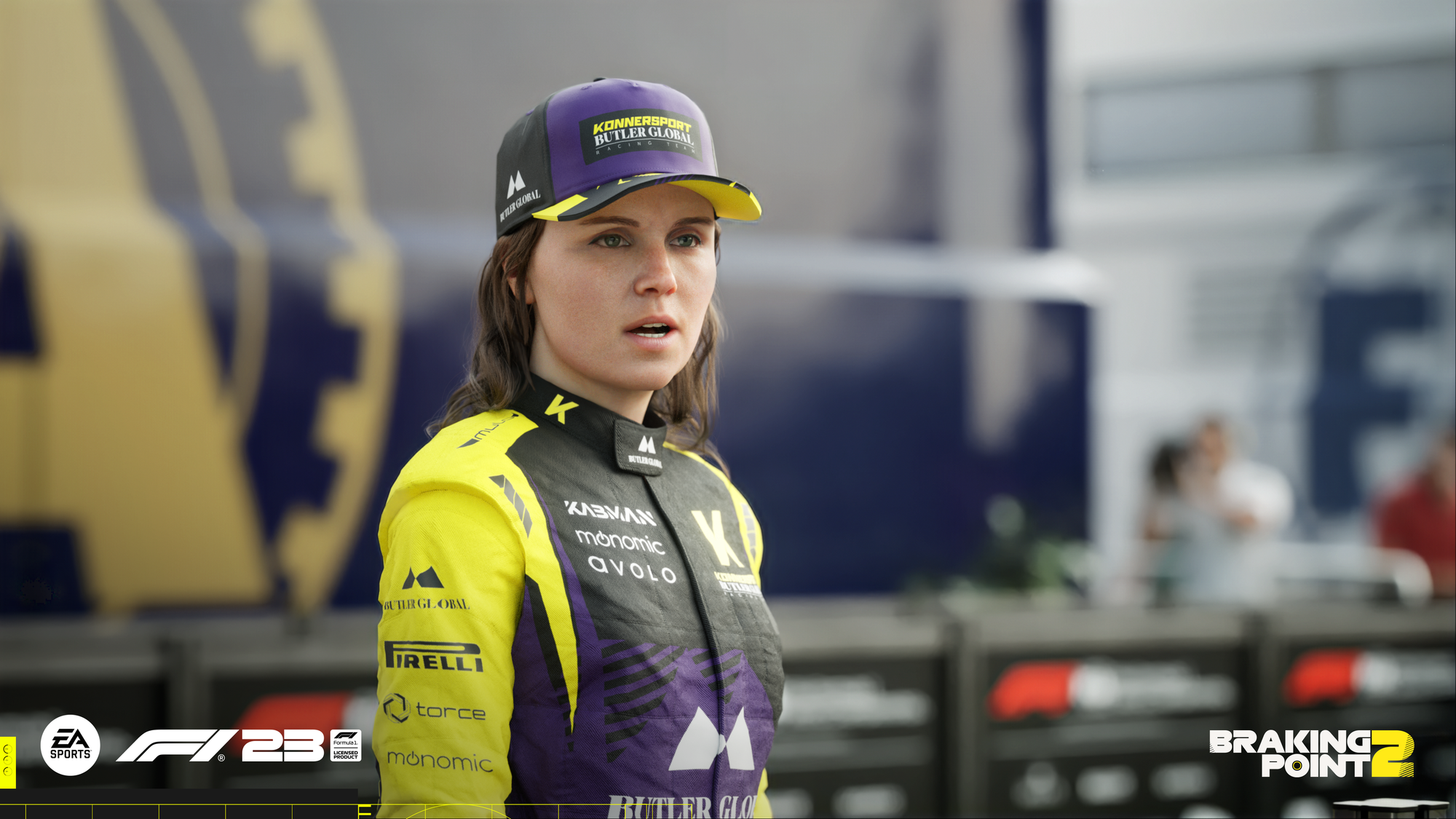 When playing in PC VR, that thrilling sense of immersion soon came flooding back. Anticipation was heightened when the lights turned green, quickly followed by anxiety as you avoid first corner collisions. When you're racing side-by-side with champions like Max Verstappen and Lewis Hamilton, chancing a risky overtake as DRS kicks in, it's an adrenaline rush that the flatscreen version simply can't beat.
VR performance feels smooth when it works and I'm enjoying racing across these famous circuits once again. With the T248, I can feel the force feedback while driving along, so I immediately knew if I'd gone over a curb for that extra immersion. For me it doesn't beat Gran Turismo 7 in VR, though Polyphony Digital's racer benefits from being optimized for one predetermined PSVR 2 setup, while F1 23 caters for multiple PC configurations.
There is one major caveat with performance as Codemasters says this preview build "does not represent the final performance expectations" for VR support. When pausing the race and taking the headset off briefly, or rewinding time with the Flashback feature, VR would sometime crash like Pastor Maldonado in his prime and this happened on seven separate occasions.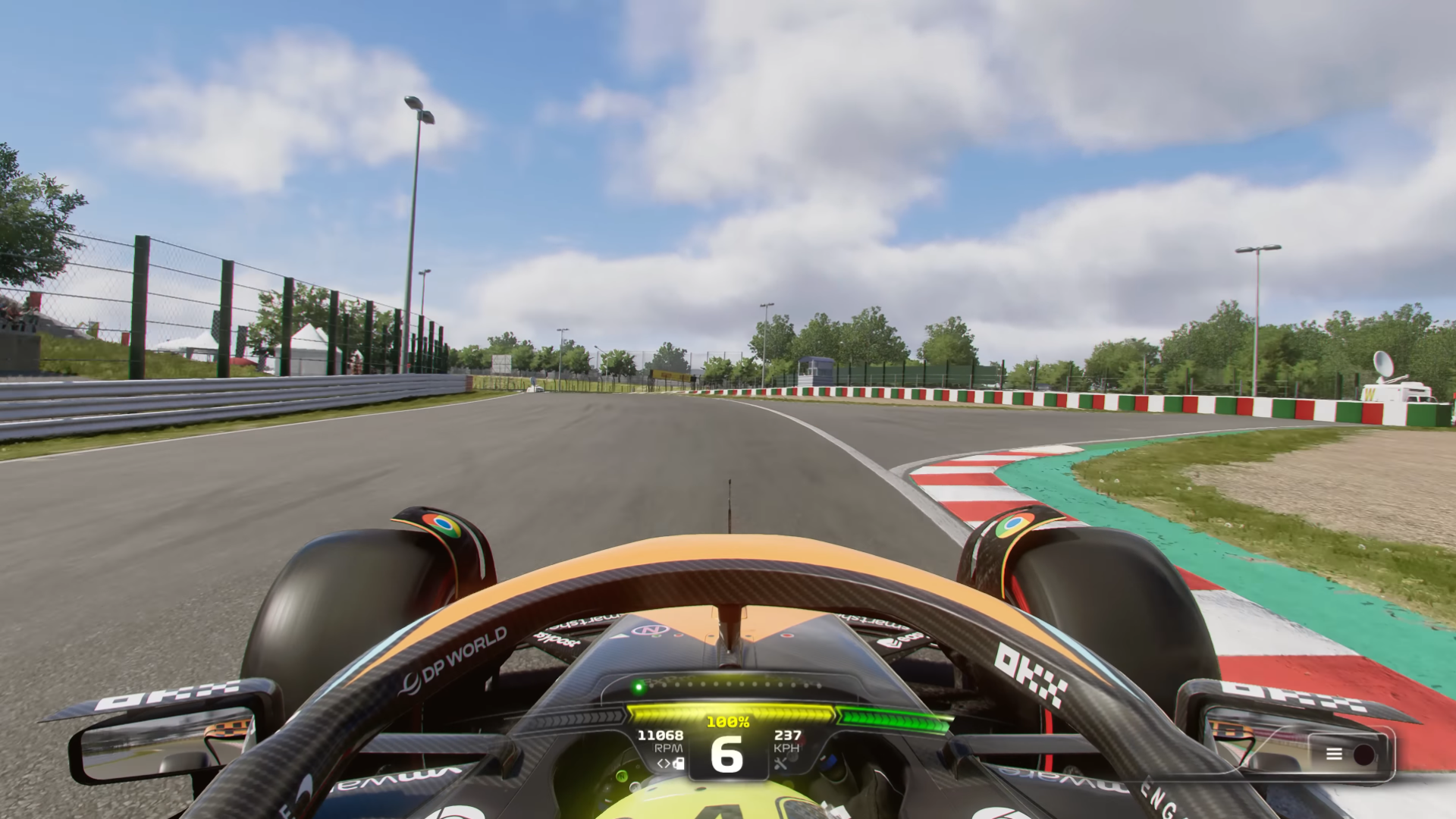 The game continued running even when VR support faltered, but a full restart was required to get VR working again. Comparatively, I had no issues in flatscreen mode. My PC meets the recommended PC VR specs with a Ryzen 7 2700X and GeForce RTX 2070, and I mainly stuck to medium settings. Playing on Quest Pro in wired Link mode yielded similar results.
Altogether, Codemasters seems fully aware of the issues but it's still frustrating because F1 23 in VR support feels great when it works, further enriching an otherwise exciting racer. I really hoped Codemasters would have fixed these problems after F1 22, though it's still an improvement as my headset didn't stop working while actively racing this time. With three weeks until launch, I'm feeling cautious about the full release.
F1 23 arrives on June 16 for PC VR, or June 13 if you pre-order the Champions Edition.