Pine Studio revealed that Escape Simulator, its first-person co-op escape room puzzler, will receive a PC VR adaptation 'soon' on Steam.
Originally released in October 2021, Escape Simulator sees you exploring "highly interactive" escape rooms, playable solo or with up to 8 players in online co-op. According to Pine Studio, Escape Simulator VR includes the base game, all additional free rooms like Leonardo's Workshop, the Steampunk and Wild West DLC, plus custom-built community rooms.
"Players have been asking for a VR version ever since the game's original release, and now developer Pine Studio has published a roadmap confirming just that," says the studio in a press release. Here's the full roadmap: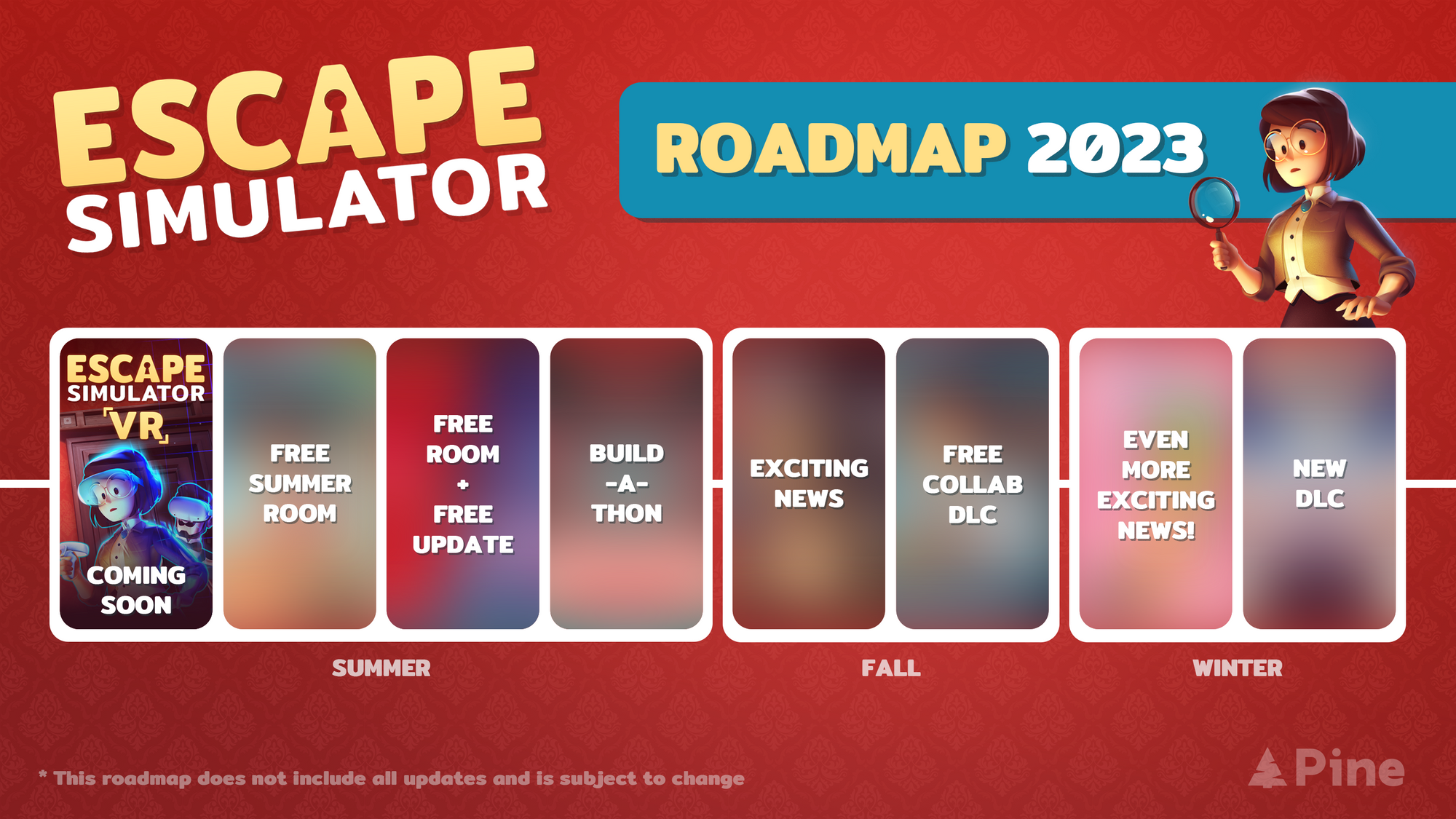 The Steam page confirms this is a new release "rebuilt from the ground up," so don't expect a free update to the original Escape Simulator. Pricing details also remain unannounced. However, the VR adaptation includes teleportation, artificial locomotion and controller-based movement in a full room-scale setting. Snap turning, seated gameplay, and stationary mode are also supported.
A specific release date remains unconfirmed, but Escape Simulator VR is "coming soon" to PC VR.