2022 was a strangely slow year for VR.
It started out promising, with potential for several new hardware releases and games to match. But by the end of the year, pandemic and supply chain delays meant that many of those new products got pushed into 2023. Until Pico 4 arrived in October, Quest 2 remained the sole market leader with little to no competition.
Last year, we named What the Bat?, from independent studio Triband, as our 2022 VR Game of the Year. While the game is spectacular and completely, 100% deserving of the title, it also released in a year with a distinct lack of 'AAA' (or as close as VR can get to AAA) titles, which gave it more room than normal to shine. In any other year, there's every chance that its competition may have included some massive big hitters from studios owned by Meta or Sony.
This speaks to an ongoing wider problem with the content library on Quest 2. After almost three years since its release, there's been a significant lack of major, headline-grabbing first-party releases from Meta.
This isn't to say Quest 2's library isn't engaging or well-stocked – if you look at our list of 25 Best Quest 2 Games, you'll see it's hardly lacking quality titles – but there's been a complete lack of blockbuster, tentpole releases from any of the studios Meta has acquired over the last decade. No doubt the pandemic put strain on those studios and forced unwanted delays, but even so, Quest 3 is reportedly just around the corner. If Quest 3 releases later this year as suspected, how will we remember the library of content on Quest 2 across the headset's lifecycle?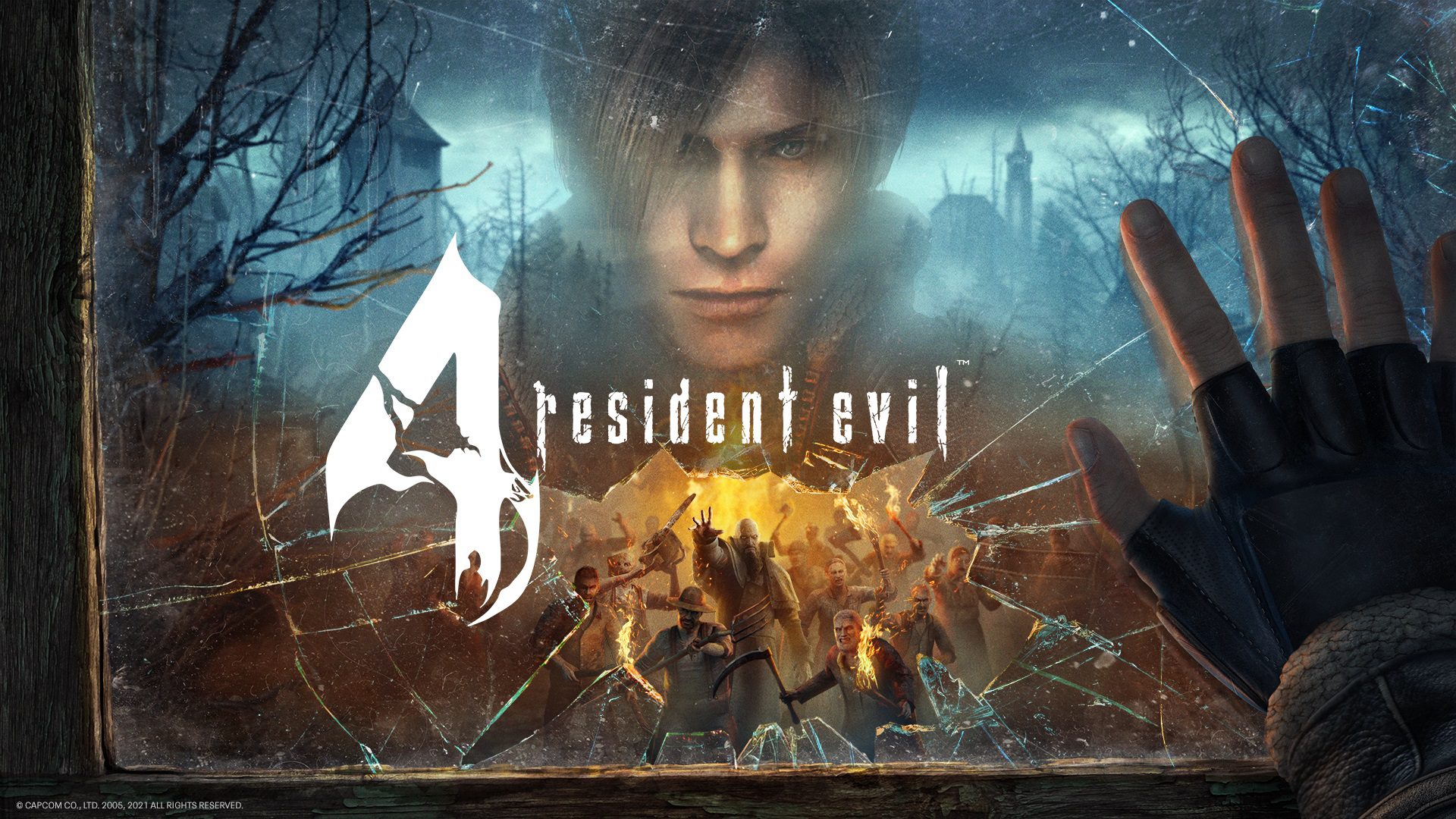 Missing In Action
In March 2021, Mike Doran, then Director of Production at Oculus Studios, indicated that "the average development cycle for Oculus Studios VR titles is getting longer," but that players would "start to see bigger, more complex games as a result." When talking about Oculus Studios' long-term projects a few months later in September, Doran said he "couldn't say for sure when announcements will happen," but confirmed that in-development projects were "all targeting Quest 2."
Doran also said that players would see new Studios content within the next two years, not just the next three to seven. That was in March 2021. In just a couple of months, we'll have reached that two-year mark – so, what does Meta have to show for it?
Announced soon after Doran's comments above, 2021's Resident Evil 4 VR has arguably been the most high-profile release on Quest 2 so far. Since then, Meta hasn't released anything remotely close in scale or caliber to Resident Evil 4 VR. The big holiday release for Quest in 2022 was Iron Man VR – a port of a previously-exclusive PSVR game from two years earlier.
Despite this, we know Meta owns several prominent VR game studios working on those long-term projects that Doran spoke about. Meta purchased developer Sanzaru Games in February 2020, yet there's been no news on the studio's next project after its 2019 PC VR hit Asgard's Wrath.
Likewise, Meta acquired Lone Echo developer Ready At Dawn in June 2020. The studio announced an end to support for Lone Echo II and Echo Combat on PC VR mid-last year, stating that it was in the early stages of work on "new, exciting projects." Given that timeline, it seems unlikely we'll see a big release from Ready at Dawn within the next year or so.
While Meta-owned Beat Games has consistently provided Beat Saber players with updates, DLC packs and new content for Beat Saber, the studio also previously teased new cosmetic saber content and what looked like some form of progression system. Beat Games said that teaser was only "part of a much bigger project." That was in October 2021 – there's been no updates since.
In May 2021, a Facebook comment from Meta CEO Mark Zuckerberg accidentally let slip that Onward 2 was in development at Downpour Interactive, a studio Meta acquired a month earlier. We've still yet to see any other official comment or confirmation on the sequel. Likewise, we know that the recently-acquired Camouflaj, developers of Iron Man VR, are working on a Batman VR game for Quest, but that's yet to be officially announced. Who knows how far off that is.
Even moving past first-party projects from Meta-owned studios, there are several other projects that remain missing in action, such as Grand Theft Auto: San Andreas. In 2021, Meta announced that a VR adaptation of the classic Rockstar title was in development for Quest 2, handled by Sydney-based studio Video Games Deluxe. Since then, there's been zero updates on development progress and no indication of a release window for the title.
In September 2020, Meta (then Facebook) announced that Splinter Cell VR and Assassin's Creed VR games were coming to Oculus (now Meta) devices. Almost three years on from that announcement, Ubisoft cancelled Splinter Cell VR last July and there's been no official updates on Assassin's Creed VR either. Though supposed leaks may have indicated the latter is still on the way, there's really no telling and it's possible that Assassin's Creed VR, San Andreas or other first-party Meta projects have already been canceled. 
While not confirmed, The Verge also recently reported "hearing" that a VR version of Roblox is in the works for Quest, aiming for a late 2023 release.

Looking Forward
Between Meta's first-party projects and partnerships with third parties, it all adds up to a fairly impressive line-up of blockbuster, high-interest releases for the Quest platform. The experience of those studios and the prestige of the associated intellectual properties could result in major releases on a scale that we haven't really seen on Quest, with the potential to draw in whole new audiences and excite existing headset owners. However, the Quest 2's lifecycle is quickly coming to an end. If it releases later this year, then Quest 3 will become the 'current' generation of Quest headset and the target platform for all those in-development projects could be up in the air soon after.
Following the Quest 2's release in 2020, there was an intermediary period of about a year where all new content supported both the original Oculus Quest and the new Quest 2 headset. Resident Evil 4 VR became the first Quest 2 exclusive in late 2021, setting a precedent that would quickly become the norm just another year later. At the beginning of 2023, it's rare to see a Quest release with support for the original Quest. Now, the original Quest is heading toward the end of its life.
In October 2022, a Meta blog post stated it would be "a while" before the company could share what some of its studios are working on and Meta provided UploadVR with a comment at the time that encouraged us to "tune into the Gaming Showcase next year."
With a Gaming Showcase confirmed for 2023, there's still a chance that some of Meta's in-development projects release this year for Quest 2. Across the next couple of years, we might even see a fair few releases with support for both Quest 2 and Quest 3. The Quest 2's XR2 chip is also seeing use in other headsets such as the Pico 4 and Vive XR Elite, and that might help extend the Quest 2's lifespan because developers could optimize games for one chip across multiple headsets. 
However, given the aforementioned comments from Doran and the other information we have on studio timelines, it's uncertain exactly how many releases we can reasonably expect to drop over the next two or three years. Extending beyond that period, it's entirely possible that studios start to drop Quest 2 support somewhere along the way.
It's clear the cogs are turning on some hard hitters for the Quest content library, but then again, they have been for many years now. Game announcements amount to nothing until the projects are released to consumers. With few games to show from Meta during its lifecycle, Quest 2 is under threat of becoming a headset that sold millions of units but only received a handful of first-party titles, despite multiple big studio acquisitions and partnerships. 
Sony is bringing years of gaming experience to the table with PSVR 2, across the entire pipeline – from development to release scheduling to pre-release marketing. Even if the hour is growing late to do too much more with the Quest 2's content library, Meta needs to learn from its lost potential and apply those lessons going forward. If Quest 3 is to succeed, Meta needs to support the independent and smaller scale releases with market-leading and engaging first-party content, alongside other tentpole releases spawned from third-party partnerships. As more players enter the arena, Meta's first-party content library needs to be absolutely outstanding – a standard they've yet to prove they can reach.