I've never been particularly good at CCGs, just on a personal level. I grew up playing and losing games of Magic: The Gathering in middle school, I'm not ranked very highly in Hearthstone, and as much as I love The Elder Scrolls Legends, I've accepted that I won't excel at that either. Yu-Gi-Oh! never caught on in my circle of friends, but its popularity continues to this day. Those sorts of games in VR are no different with regard to my skill level.
However, that doesn't mean I don't love playing them. It's been a long time coming, but the beta for High Voltage's hotly anticipated collectible card battling strategy VR game, Dragon Front, is finally launching next week on September 20th, 2016 according to the Oculus Twitter account:
Join the @DragonFrontGame Beta, launching September 20th! Register today at: https://t.co/m6tmypxMeqpic.twitter.com/hcdU12Banb

— Oculus (@oculus) September 15, 2016
We got an updated hands-on with the game just earlier this month at PAX West and came away very impressed. The core mechanics are similar to CCGs you've played or heard of before, but there is a lot of added strategic depth with the game and how its grid-based battle system works. The cards only represent the creatures while they're in your hand, but once you place them on the battlefield, they come to life and move around with personality and energy.
If waiting 5 more days is just too agonizing for you, then you can at least check out Ascension VR to tide you over, which is available with cross-platform multiplayer on Rift, Gear VR, and Vive.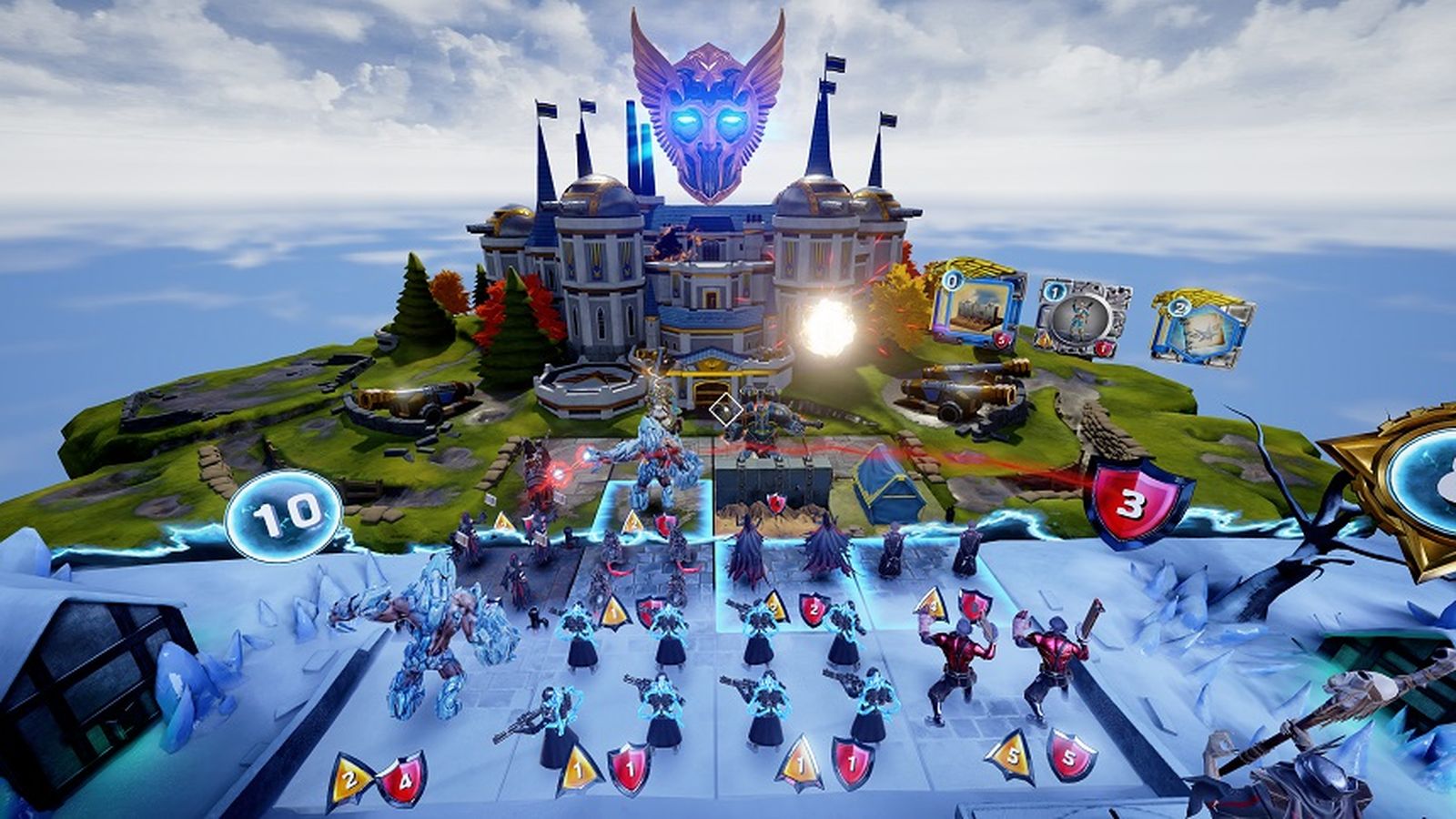 In the case of Dragon Front, it will be coming to both Rift and Gear VR, but the website where you can sign up is unclear regarding which platforms are featured in the beta. And since sign ups are limited, not everyone that enters will be granted access. So hurry up and add your email address and Oculus ID quickly!