Live-action VR content company Jaunt raised a $65 million Series C round of investment, ranking it among the most well-funded VR startups. The company raised more than $100 million to date, putting it in the same league as Facebook-owned Oculus and Google-backed Magic Leap.
For scale, Oculus raised $75 million in its last round for a total of $93 million before being acquired, while the secretive Magic Leap raised an enormous $542 million a year later to try to leapfrog Oculus' technology with its augmented reality light field displays.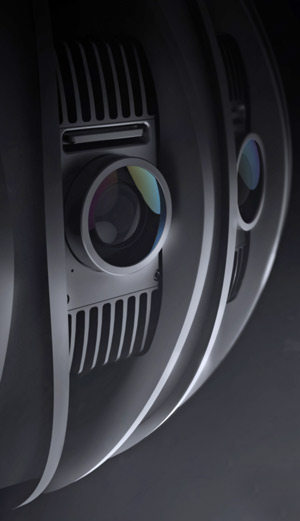 The new funding, some of which comes from a Walt Disney Company subsidiary, gives Palo Alto-based Jaunt some fuel to continue building out its end-to-end "live-action VR" content capture and distribution systems. Jaunt uses camera arrays that capture video footage from every direction. The footage is then stitched together using software and presented in a panoramic way ideally consumed while sitting in a swivel chair wearing a wireless VR headset.

A number of companies, like NextVR and GoPro, are developing similar technologies and many developers are hacking together camera systems at home to capture footage for VR. However, large file sizes and stitching errors can make the videos hard to download and imperfect to watch. The new funding should give Jaunt an enormous boost as it develops a new camera it calls "Neo" (as in Keanu Reeves' character from The Matrix) and partners with Google on its Jump stitching system. Just last week Jaunt partnered with ABC News for a report from Syria as well as with digital agency Carrot to help "major brands connect with consumers through fully immersive, cinematic virtual reality experiences."
"Jaunt plans to use the funding to significantly grow their teams in both their Palo Alto headquarters and their new Los Angeles studio," a press release said.
In addition to Disney, the round is led by "Evolution Media Partners – a partnership of CAA-backed Evolution Media Capital, TPG Growth and Participant Media; and China-based China Media Capital (CMC)…additional new investors…include leading European media companies ProSiebenSat.1 SE and Axel Springer SE, and The Madison Square Garden Company. They join existing participating investors that include Google Ventures, Highland Capital, Redpoint Ventures, Sky and SV Angel."
The news kicks off a big week for VR, with Oculus set to kick off its second developer conference, Oculus Connect 2, later this week, bringing details about its consumer products for both mobile and PC-based VR. The news about Jaunt is a big reminder of the raised stakes in mixed reality technologies amid the imminent launch of low-cost, high-quality consumer VR headsets.