Nearly a year after its Quest 2 release, Cities: VR – Enhanced Edition arrives next month as a PSVR 2 launch game, and we went hands-on for an exclusive preview.
On PSVR 2, Cities: VR feels like it's finally living up to its potential. A reworked version of the acclaimed PC game Cities: Skylines, we enjoyed how Fast Travel's VR adaptation transitioned Skylines' core elements in our original review for Quest 2. However, we also had some concerns, criticizing the UI, stripped-down features and hampered visuals. The game has recevied several post-launch updates since then, adding features like metro and traffic routing plus an updated tutorial.
The Enhanced Edition on PSVR 2 takes things further, though the core experience remains the same. You're still controlling each major aspect of city planning, laying down roads with wildly varying designs, and establishing a local economy. Cities: VR provides options without fussing over minor details. Visiting Fast Travel's Stockholm office, I went hands-on for about 40 mins, speaking with programmer Leon Andersson and designer Henning Sundell as I played.
As someone who spent considerable time with Cities: VR at launch, I cannot understate how much cleaner Enhanced Edition looks. Choosing sandbox mode with the Islands map, buildings look nicer up close, while environments are more vibrant. Just watching a river flow through the landscape highlights these improvements well. Asking what's changed, I soon learned it's not purely a visual upgrade. "We've done some work on the UI to reduce friction, making it easier for the player to get into," Sundell replied. "It's already such a complex game," said Andersson, "so this eases the pain when learning the controls. The player can focus on learning how to build a perfect city."
Querying how Enhanced Edition utilizes PSVR 2's new features, Sundell was quick to highlight haptic feedback. "There are controller haptics for everything you do. If you hover over a button, it'll rumble a bit." However, he also confirmed that headset haptics aren't currently in the game. "We've been looking at options for how to implement it. There's isn't a lot of different textures for how the trigger should dynamically react, but we've looked at subtle things like potentially having the headset rumble when cars go by."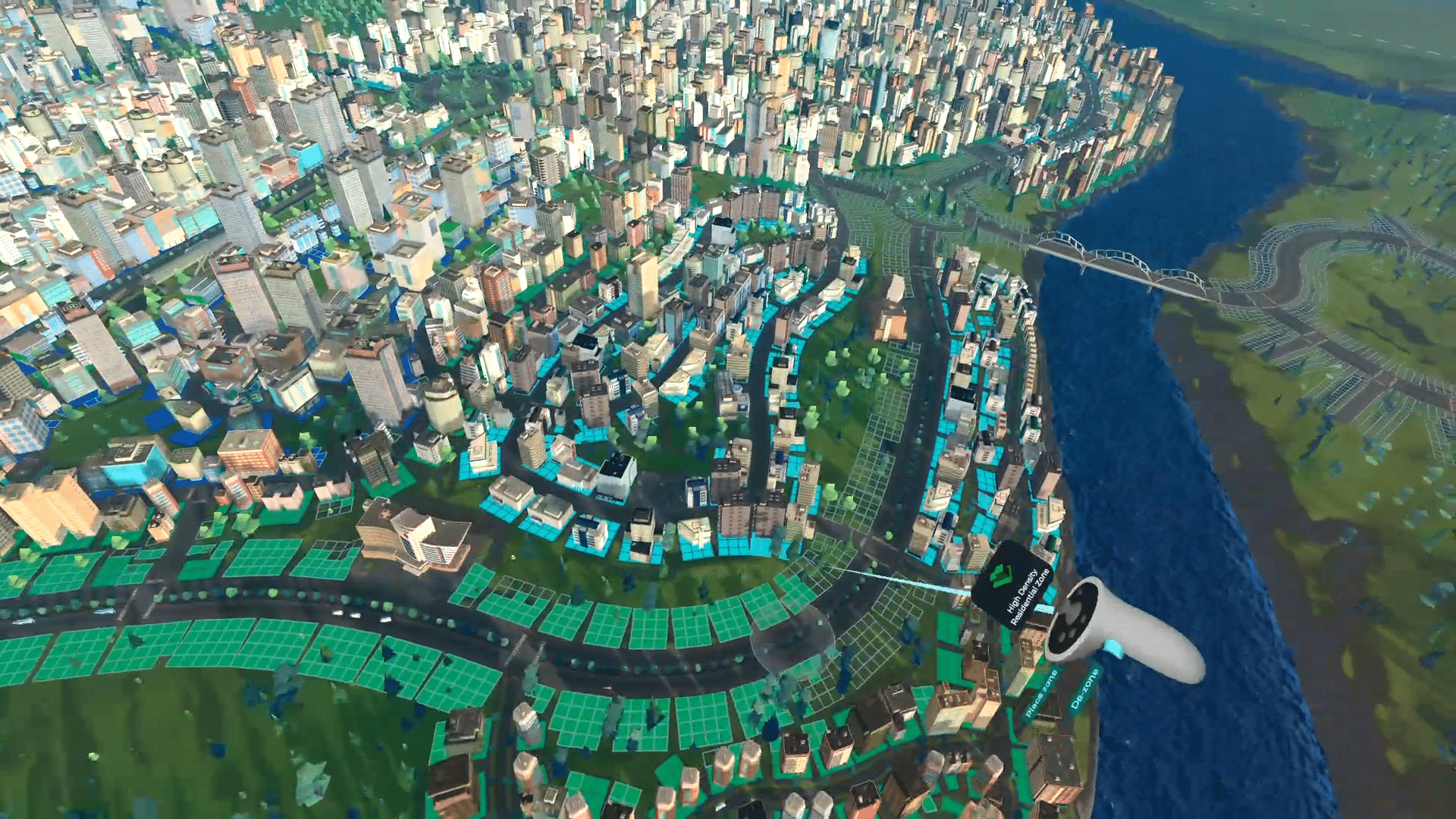 Another key difference is the world size, which is nine times larger than the Quest version. "It's a five by five by five grid that you can select up to nine tiles on. So, you have even more freedom, like, 'Oh, this time I will play with this configuration of piles.' The next time, it can be on the same map but you'll choose a different configuration." There's a few new Cities: VR maps, recreating some from the original choices from Skylines.
The next 15 minutes saw me reacquainting myself with city planning, often guided by Andersson while I created absurd layouts, usually forgetting to connect utilities to new areas. The abandoned buildings shouldn't have surprised me, but there's a lesson here; never put me in charge of an actual city. Still, while I couldn't build anything particularly intricate, I had fun creating my ultimately short-lived city.
Eventually, I asked whether we can expect to see Enhanced Edition elsewhere. Sundell doesn't confirm plans for additional platforms, though he explains Fast Travel would like to bring these improvements to Quest. "We have been looking at some of the improvements we've made, to get them onto Quest." I'm told hardware limitations are a key factor. "We might not be able to get everything, like having like nine tiles. But we want to reach a point where the games are within hardware capacity. There's a lot of things we feel are really good, like what we've done with the UI and the user experience, stuff that Quest users will appreciate."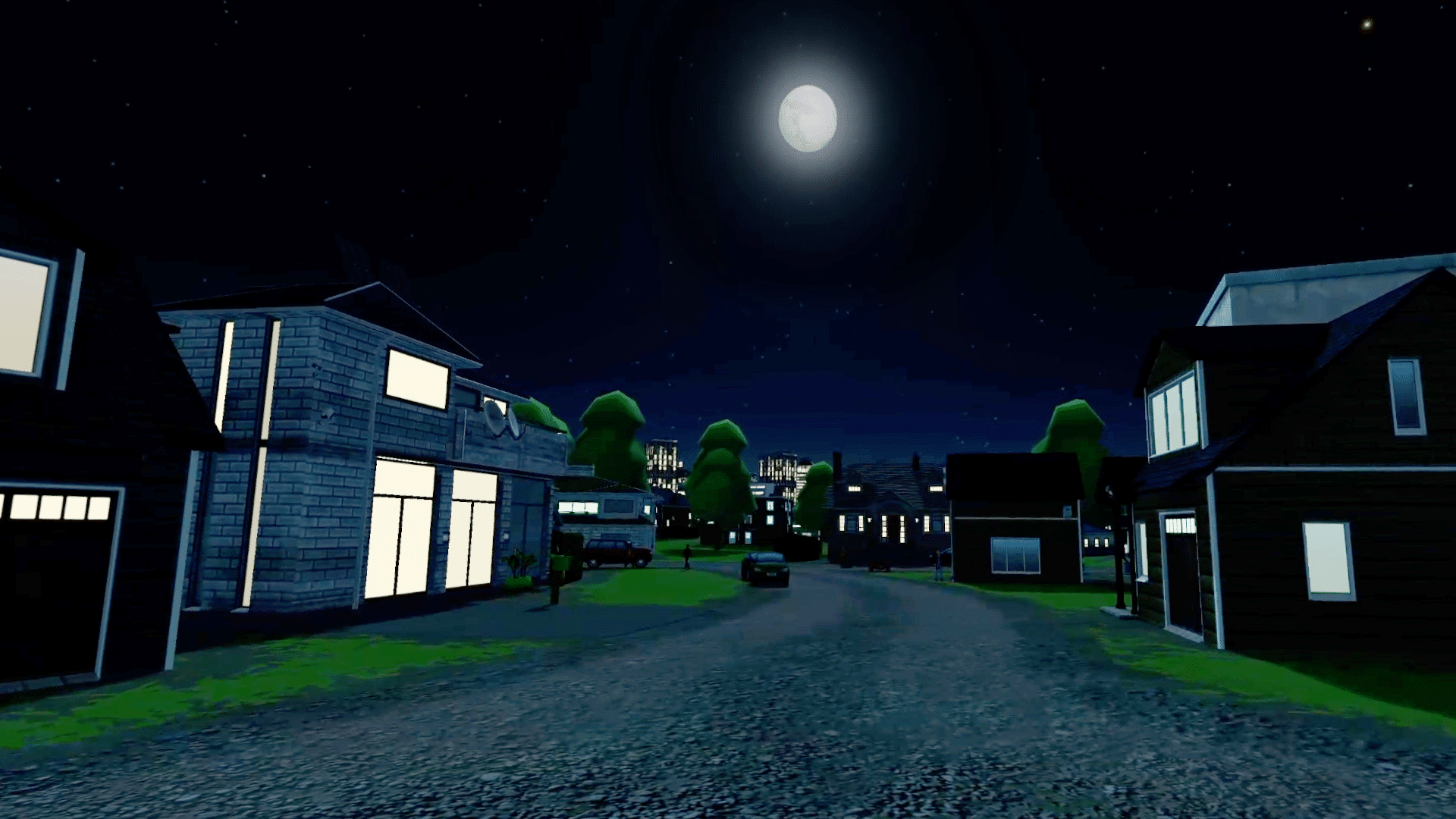 I carried on for another 10 minutes, taking my brilliant planning skills further by putting the schools, university, hospital, and crematorium in the same location. "Go through all of life's stages in one road," Sundell jokes. As we wrap things up, I ask one last question, checking whether they've taken onboard any feedback from the initial Quest reviews beyond UI changes. "A lot of feedback we received involved things like wanting more tiles, difficulty settings, knowing which button to press," Sundell reveals, explaining how the Quest version's original pallet set didn't show any buttons. "When we asked questions, it was things that were misunderstood or weren't explained. So we put a focus on that."
Cities: VR is out now on the Meta Quest platform for $29.99, while the Enhanced Edition arrives on February 22 for PSVR 2.