Bigscreen has updated its catalog of free movies with a whole new category called "Black Cinema", adding 14 movies in honor of Black History Month.
It was only last month that Bigscreen added a bunch of free movies, and now it's adding more to honor Black History Month.
Here are the 14 movies being added:
St. Louis Superman
I Am Not Your Negro
Night Catches Us
Southside With You
Silverrain
The Pruitt-Igoe Myth
Broken Ceiling
The Long Walk Home
Mandela
Sincerely, Brenda
For Ahkeem
Muhammad Ali Life of a Legend
Cover
Jackie Brown
All of these movies will be added to a new "Black Cinema" category and are available to watch on-demand at any time in Bigscreen. Similar to all other free movies and TV available on Bigscreen, they are made available through PlutoTV. This means that the movies may be ad-supported, but those ads stem from PlutoTV and direct revenue toward them, not Bigscreen.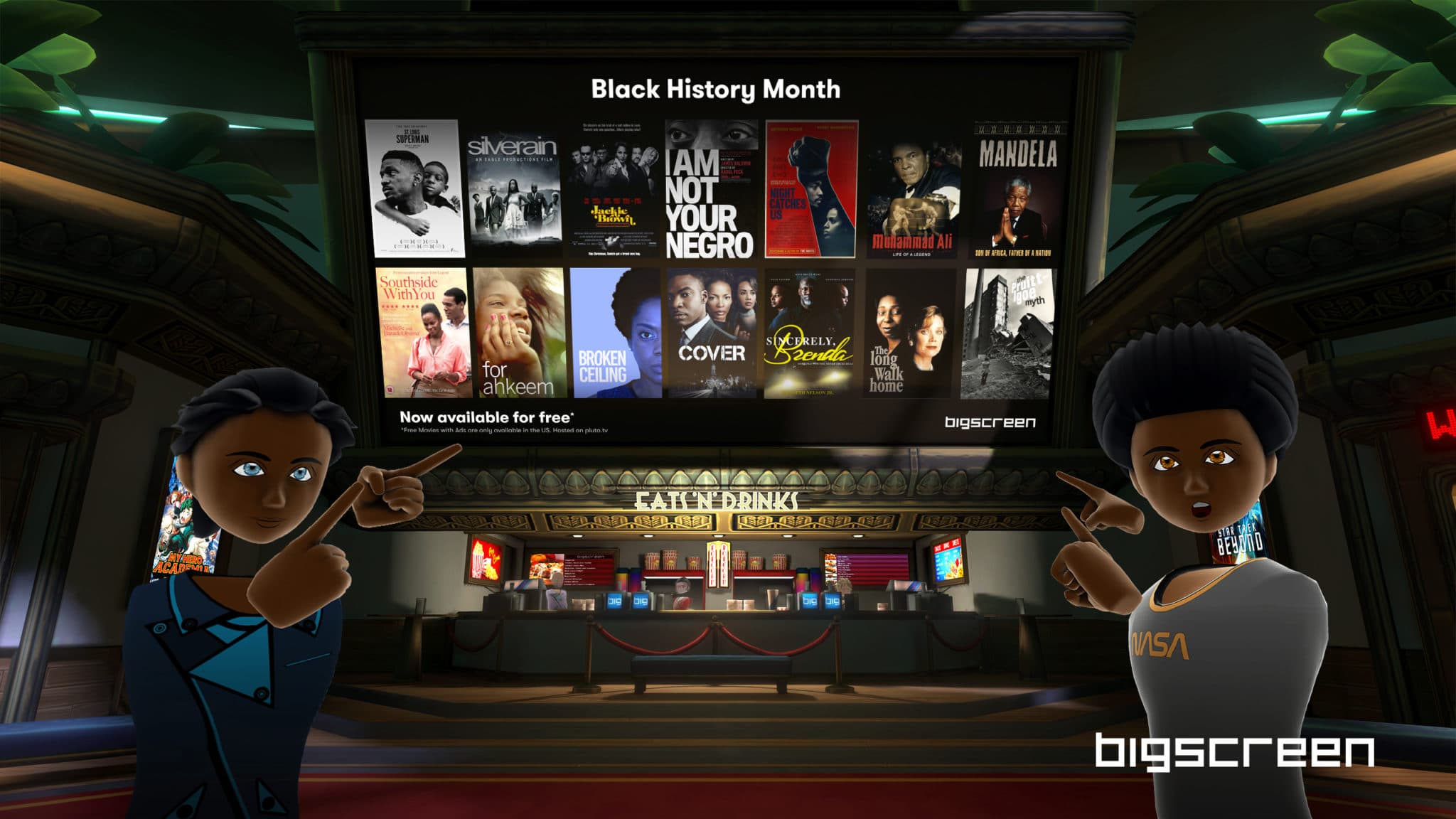 Some other new movies have also been added into the "Free To Watch With Ads" category as well, such as The King's Speech and Memento.
Bigscreen will also host an event later today at 7pm PT/10pm ET — a live screening of 2014 Best Picture nominee Selma. Directed by Ava DuVernay, the film tells the story of Dr Martin Luther King Jr.'s fight for equal voting rights and his march from Selma to Montgomery in 1965. The film is already available to rent on-demand in Bigscreen, but this will give users a way to watch the film in a social setting in VR. Tickets are $3.99 in the US and $4.99 in Canada, and available to purchase here.
The 14 new movies honoring Black History Month are available from today in Bigscreen on Oculus Quest and PC VR.
---
Update: The article originally stated that tickets to the Selma screening would be free — this was later updated to indicate it is a paid event, after Bigscreen alerted UploadVR to the error.