Darshan Shankar, the founder of VR's leading Internet-powered platform for watching movies together, wrote on Twitter in 2020 of his attempt to make a business out of movie rentals while cutting out pieces of revenue for both movie studios and Facebook.
"Sucks that I've poured 6 years into building software for the Oculus Platform," the Bigscreen CEO wrote, only to lose ">100% for every dollar of revenue."
Today, Shankar revealed Bigscreen Beyond, a PC-powered wired VR headset scheduled to ship starting later this year.
"To deliver the best software experience for watching movies in Bigscreen, we also had to build the best hardware with Bigscreen Beyond," Shankar said in a prepared statement.
Bigscreen Beyond Pre-Orders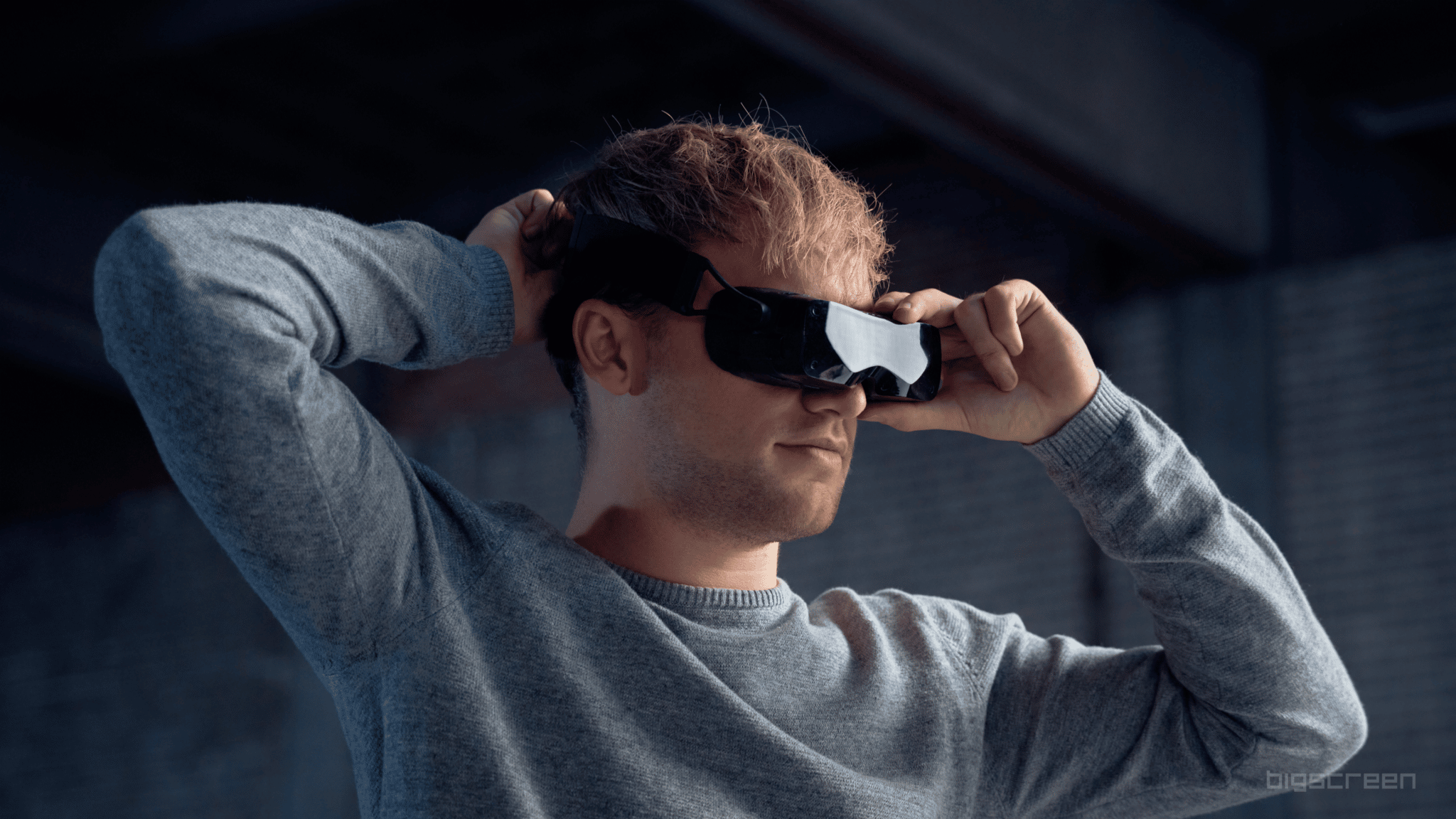 Pitched as having 5K resolution (2560 x 2560 pixels per eye) and weighing less than 200 grams, Bigscreen Beyond is priced at around $1,000 as the company begins accepting what it calls "fully refundable reservations."
"The customer can cancel their pre-order and request a full refund at any time until their device ships," Bigscreen claims. "Terms and conditions apply."
According to the startup, the first wave of deliveries to customers should begin "starting in Q3 2023" in the United States. Other countries follow in subsequent waves throughout the rest of the year.
"Beyond is custom-built for each customer, leading to longer manufacturing and fulfillment times," according to Bigscreen.
SteamVR Tracking, Custom-Fitted Optics & OLED Display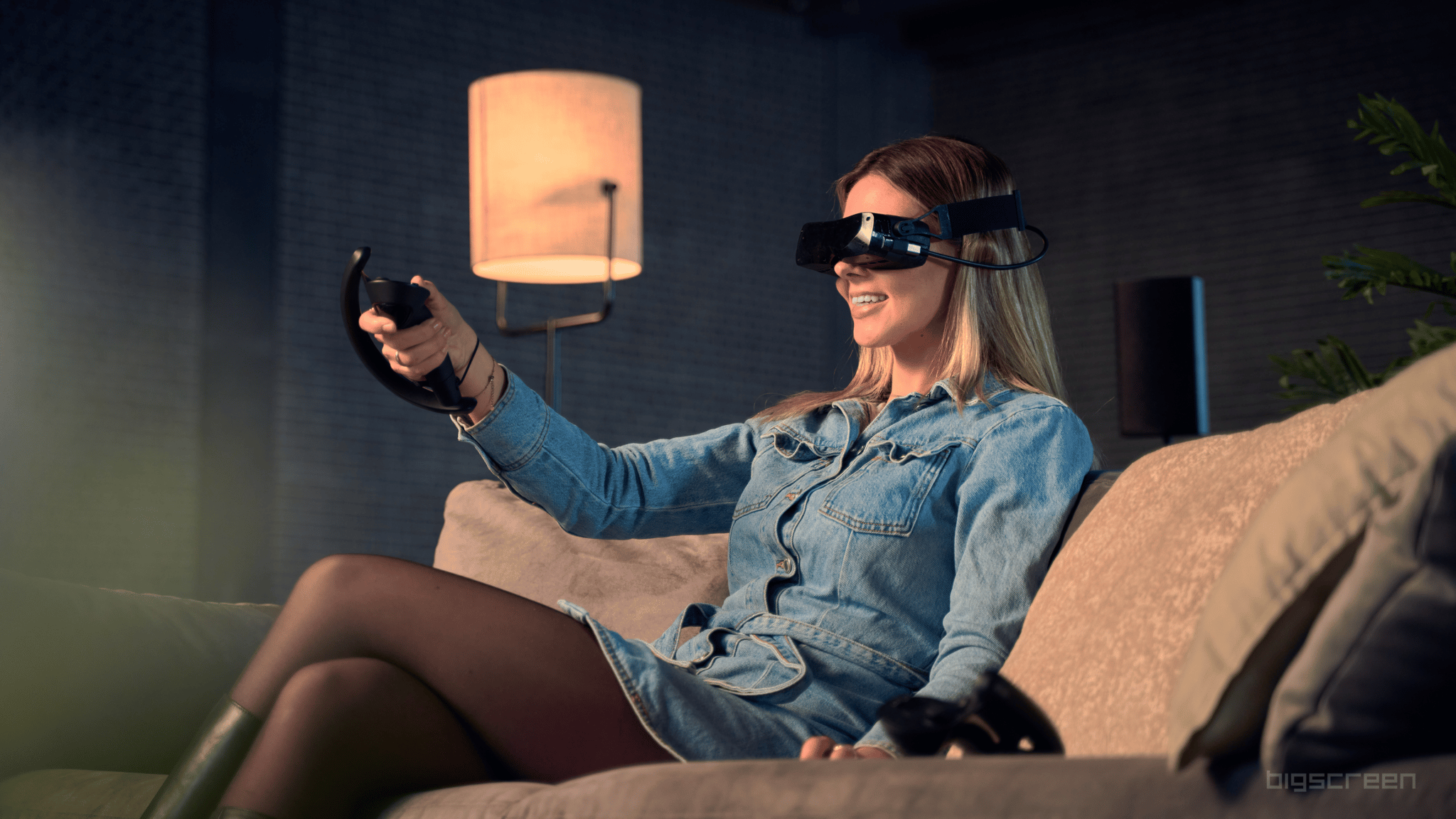 At the heart of Bigscreen Beyond's pitch is a custom-fitted optical system focused around pancake optics and two OLED displays, each with 2560 x 2560 pixels.
The weight of the visor without straps is 127 grams and, depending on the strap, can range from 170 to 185 grams total, according to Bigscreen. Beyond is claimed as achieving 28 pixels-per-degree. For comparison, Meta claims the Quest Pro achieves 22 pixels-per-degree in an all-in-one design weighing over 700 grams.
Customers "will receive an email to scan themselves using Bigscreen's iPhone application. Each Beyond is custom-made based on the 3D face scan, which measures the shape of the customer's face and the position of their eyes. An iPhone XR or newer is required for the one-time 3D face scan, and is not required to use the Beyond."
"Instead of one-size-fits-all consumer electronics, we believe VR headsets should be a custom-fit wearable device more like prescription eyewear," said Philip Krejov, Bigscreen's Head of Hardware, in a prepared statement.
The custom fitting extends to the face cushion which "aligns the eyes and optics correctly" with Bigscreen's launch statement promising "custom prescription lenses that magnetically fit into Beyond, as glasses do not fit inside the small form factor."
Beyond works with SteamVR Tracking but you'll have to bring your own SteamVR 1.0 or 2.0 base stations and compatible tracked controllers or tracking pucks.
The company plans an audio strap accessory as well but an audio solution is not included by default, requiring audio connected directly to the PC or via Beyond's USB-C accessory port. Beyond connects to a PC over a "5-meter custom fiber optic cable and Link Box" with the PC connections required being dual USB 3.0 ports and DisplayPort  1.4.
Bigscreen says Beyond requires an NVIDIA RTX 2070 or AMD RX 5700XT or newer with "DisplayPort 1.4 and DSC required" as well as a Quad Core Intel or AMD CPU.
Hands-On Timing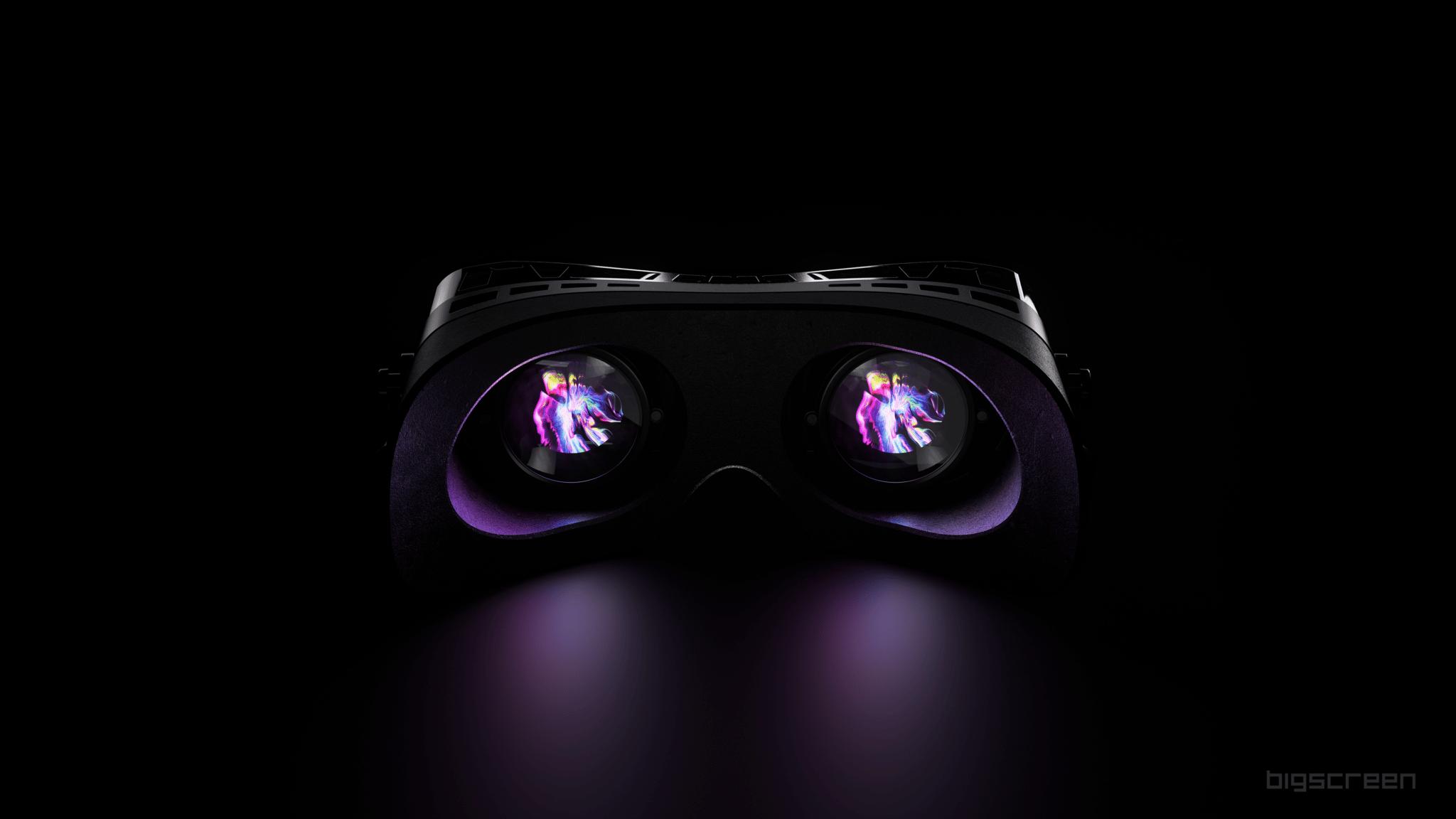 I tested a very early prototype version of Bigscreen Beyond and watched a few minutes of a sci-fi movie in there, with Bigscreen saying these systems "were hand-built, 3D printed, proof of concept prototypes at various stages of maturity." So I can't say anything definitive about how my demo relates to current designs, other than it was indeed startlingly light when I tried it. The company has been iterating in semi-secrecy with VR experts offering feedback on designs, and in the months ahead plans to send out "preview" units with recipients free to share their "raw and honest experiences" by the end of March. This summer the company say it will have final units available for formal reviews that offer a "representative experience of what a customer would receive."
We're in contact with Bigscreen to assess the upcoming hardware launch and will provide formal impressions as soon as we can.