Harry Potter fans can now try on the famous sorting hat in AR through the Wizarding World app. Then watch on in fanboy splendor as the hat determines which Hogwarts house they belong in.
The experience is part of the new Wizarding World app. It's a companion app for the new site of the same name. It takes over what used to be known as Pottermore.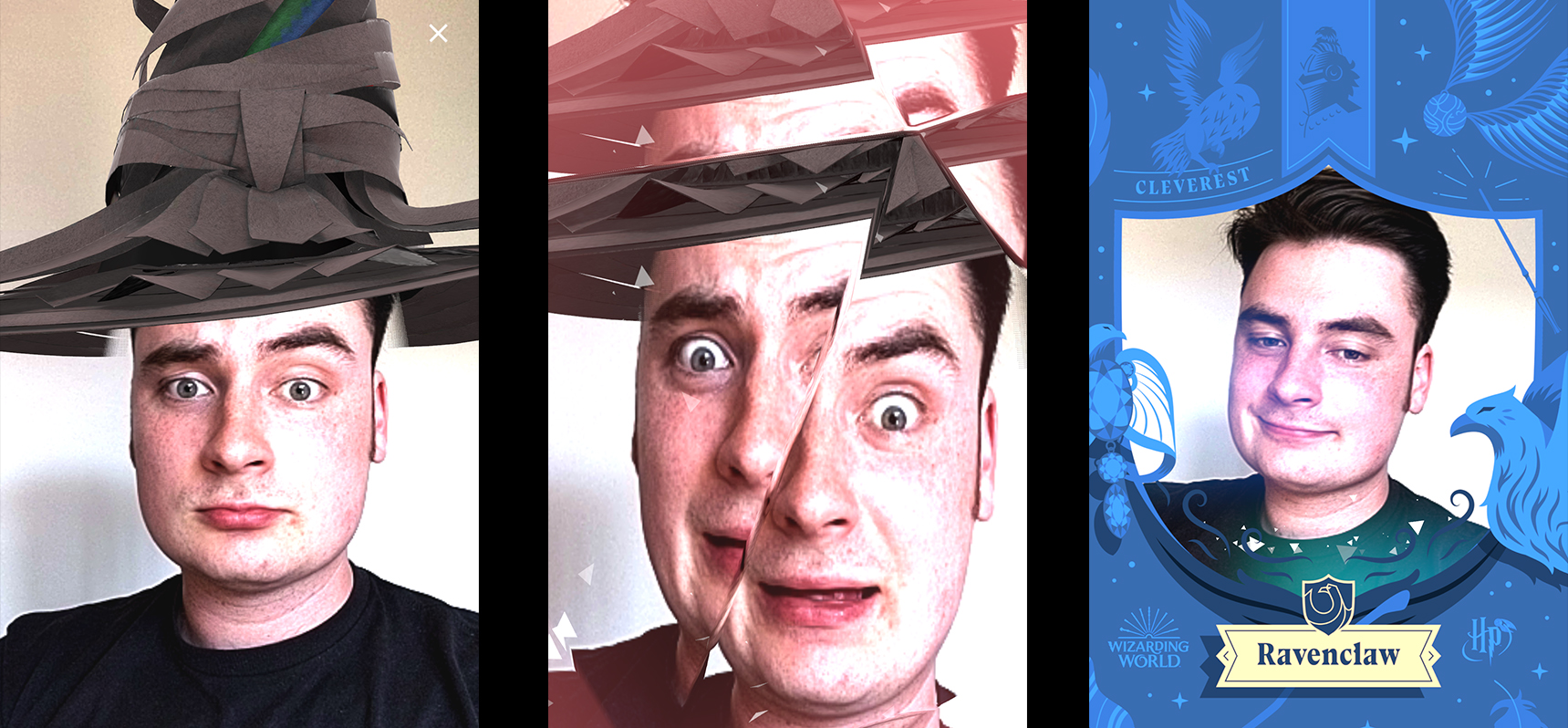 If you had a Pottermore account, all of your info will transfer over to a Wizarding World account. That includes your existing Hogwarts house if you had previously taken the quiz online. However, you'll still be able to run through the AR sorting experience even if you've been sorted before. You'll get to choose between your old house and your new house if the results differ.
I Bet You're Ravenclaw
The AR experience is short, starting with an introduction from the hat, speaking as it sits on your head. The app then takes you through a non-AR quiz that requires you to move your phone around and perform other basic tasks to select answers to 8 questions. After the quiz, you go back to the AR-selfie view with the sorting hat, with some wacky effects overlaid as the hat screams out some of your traits and then your house.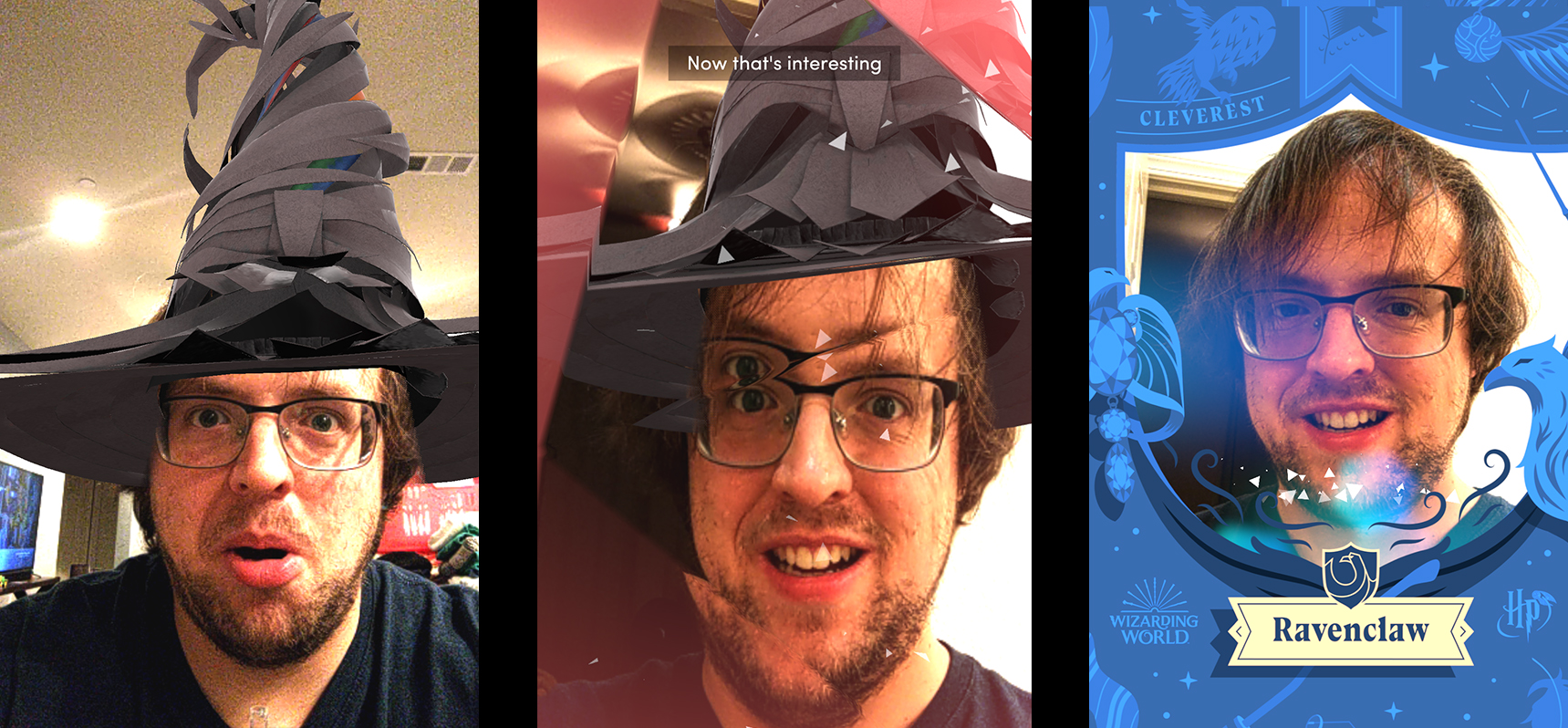 David and I tried the experience today and as you can see from the above photos, we were both sorted in Ravenclaw (where we belong). Although gimmicky, the experience is fun to mess around with and makes for some amusing photos. That is despite the horrific high-contrast filter the app overlays on the camera. The AR hat could be a bit janky at times, but it worked well enough. I certainly had a lot more fun in this Harry Potter AR experience than I did in my last one.
You can download the Wizarding World companion app now on iOS and Android devices. Let us know which house you get sorted into and what you thought of the AR implementation in the comments below.