Augmented reality startup Meta is suing a competitor called Dreamworld for alleged intellectual property misappropriation in a case that mentions fake identities and this very publication.
Stay with us.
A few months ago, I took a trip to San Mateo to visit a new AR startup called Dreamworld. One of their founders, a man who identified himself as Kevin Zhong, invited me to come out and see the tech ahead of its official unveiling at CES Asia. Codenamed Dreamworld Glass, these AR specs packed a respectable amount of performance into a smaller frame than most of its competitors. I was told not to take photos.
The hardware reminded me of another AR headset I'd tried manufactured by Meta that is currently on sale for $949. I noted the similarities in my article but, as it turns out, these similarities may add up to more than competition for Meta.
Meta filed suit against the younger company, claiming that the Dreamworld Glass was built using misappropriated trade secrets. Zhong himself is named as the primary perpetrator, with the suit alleging he is in fact a former employee of Meta and that he started Dreamworld immediately after departing the company.
Specifically, Meta is filing suit out of a belief that:
"The renderings of the DreamGlass device, along with various other statements made on Dreamworld's website and to UploadVR, strongly suggest that Zhong and Dreamworld have also misappropriated Meta confidential and trade secret information relating to other critical components of the technology stack needed to generate a functional AR device or may do so imminently. "
The Meta suit alleges Kevin Zhong is not actually Kevin Zhong.  The suit suggest his real first name may in fact be Zhangyi. It is not uncommon for entrepreneurs moving to the United States to adopt Americanized names in order to more easily establish themselves in Western business circles. Still, check this out from the complaint filed by Meta:
"Furthermore, on information and belief, Zhong has taken steps to disguise his identity and involvement in Dreamworld. From approximately April 9, 2015, until his abrupt departure from Meta on July 22, 2016, Zhong told Meta employees that he also went by the nickname 'Johnny.' However, upon information and belief, since his departure from Meta and involvement with Dreamworld, Zhong has changed his nickname to 'Kevin,' presumably to hide the fact that he was the same individual as the former Meta employee 'Johnny' Zhong."
In other words, Meta is claiming that the Kevin Zhong I met with months ago is actually Johnny Zhong who is in fact Zhangyi Zhong — a former Meta employee.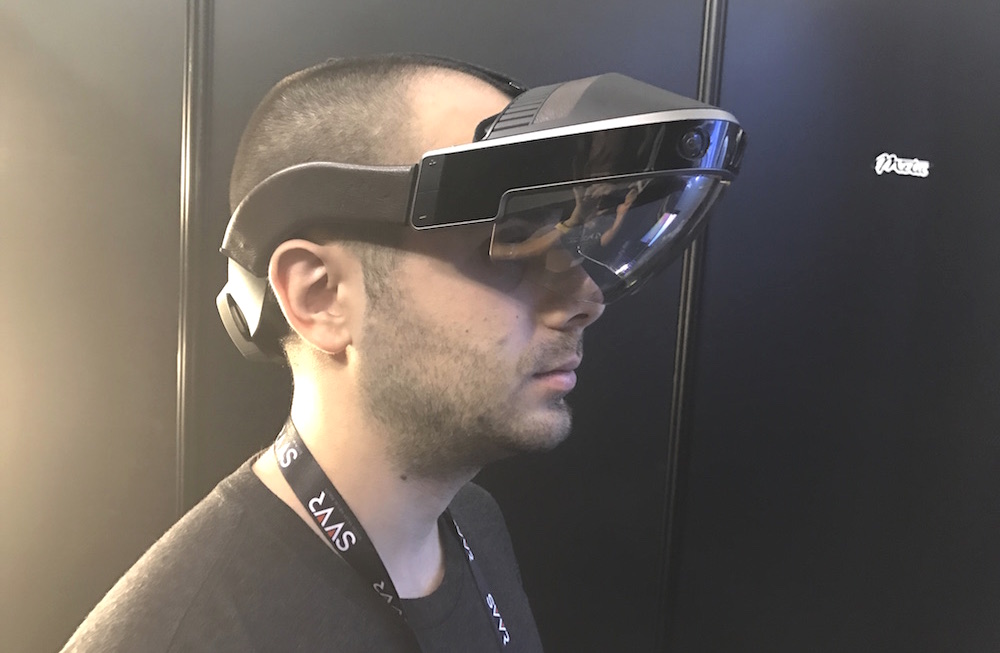 I reached out to the person who identified himself as Kevin to see what he and his company make of these allegations. I asked him if he was ever employed by Meta, and if there is any truth to the allegations from Meta including his changed name. He didn't directly answer my questions, instead writing over email "all the claims alleged by Meta Company are completely baseless and without merit. Dreamworld USA Inc. and myself are discussing this matter with our attorney and will take actions to respond in due course. "
My original article is referenced by Meta in its complaint, and included as an additional exhibit in the court filing. According to the filing:
"Since the publication of the UploadVR article, Dreamworld has claimed on its website, that the field of view of the DreamGlass is approximately 100 degrees.

Meta is informed and believes, based on Meta's years of research and development into creating a wide field-of-view optical engine – in which Zhong played an integral part – that there is no means by which Zhong and Dreamworld could have designed and created a prototype of a wide field-of view off-axis optical engine with a $350 price point within a less than one-year development period unless they used both Meta's affirmative trade secrets and its negative know how. "
Meta declined to comment further and instead referred us to the text of their complaint. We will update this story if we receive any further comments from either company. Here's a PDF of the complaint if you want to take a look.