A lot of VR fans may be focused on the big guns, like the HTC Vive, Oculus Rift, and Playstation VR, but the real pioneer in marketing virtual and augmented reality to the masses is mobile VR, such as the Samsung Gear VR headset. That's where existing smartphones are attached to headsets to simulate a VR environment. It's cheaper, simpler and a lot easier to use. Apple recently got in on the game, but just barely.
The selection of virtual reality apps available in Apple's App Store  is relatively small, with many of them already available in Google Play. For example, the App Store just got YouTube's 360's virtual reality app, even though Android users had the app for more than a year. And it wasn't until February that Apple even started selling virtual reality headsets in their stores, starting with View-Master VR. Apple may be trying, but it's already leagues behind the competition.
This month, Google announced Daydream, the new VR-compliant platform for Android devices. It promises a unique interface, basic motion controls and a number of possible content partnerships, including Electronic Arts and Ubisoft. Google  is already the industry standard for mobile VR on the low end with Cardboard and Oculus occupies the high end powering the Gear VR. Apple isn't coming close. It doesn't even have its own headset.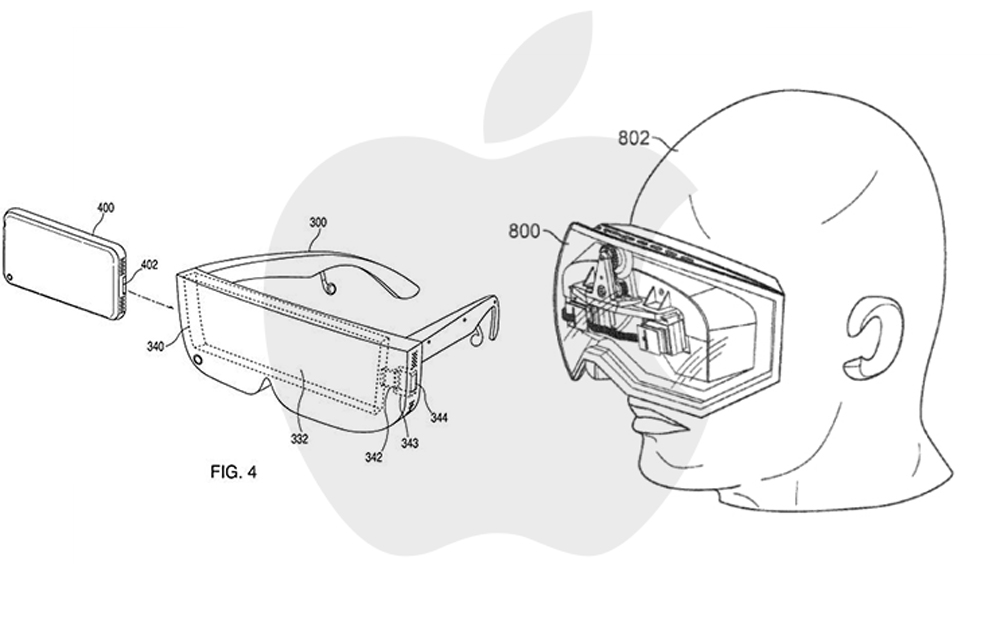 Analysts think more than 2.5-million mobile VR headsets will be sold this year on a path toward mixed reality becoming a $150-billion industry by 2020. It seems like something every phone company would want to sink its teeth into. So why isn't Apple? Well, since Apple regularly sells hundreds of millions of iPhones, a market with only a few million current users may not be in their interest right now, but that doesn't mean it won't be sometime soon.
It seems like Apple could be playing the long game.
Apple hasn't confirmed it's investing in virtual reality, but rumors have circulated for months that Apple is working on its own VR or AR technology. During Apple's last quarterly report meeting, Apple CEO Tim Cook said virtual reality was "really cool" and that it had a lot of potential, opening up the door for even more speculation.
According to the Financial Times, Apple has recruited hundreds of employees with virtual reality experience over the past few years, although it's not known how many of them are specifically working on VR at Apple. Recent hires include Doug Bowman, a computer science professor who worked on 3D interface design, and Nick Thompson, who was a lead worker on Microsoft's HoloLens augmented-reality project.
Apple also acquired at least five different companies that specialize in technology related to VR and AR. These include one that specializes in indoor mapping, another for motion-capture graphics and one startup that can use facial recognition to read people's emotions. Apple even bought PrimeSense all the way back in 2013, the company that helped make Kinect's motion tracking a possibility.
You might think it's just a recent stint to try and compete with Oculus Rift and Google, but Apple has actually been dipping its feet in the VR technology pond for a very long time. In 1995, for example, Apple researchers produced a paper about "Volumetric Hyper Reality," which looked at "the issues related to integrating real and virtual objects in a virtual reality environment." The paper suggested that "immersive virtual reality holds the promise of being a good holy grail," and discussed putting cameras over people's eyes to blend the real world and the digital one. In other words, augmented reality.
Apple may be an early adopter of virtual reality research, but it's definitely not the earliest. After all, the first patent for a virtual reality head-mounted display dates back to 1960, and the name "virtual reality" was coined in 1987. It's clear that people at Apple, just like the industry as a whole, have been thinking about VR for a very long time. Still, we still don't know anything about what Apple's VR or AR technology would look like, feel like or even if it actually exists. Still, if they're putting in the right amount of work, Apple could become the company that ushers in an unprecedented interest in virtual reality.
Apple is a leader in the mobile market, with the company selling more than 50-million iPhones in the last quarter alone, and that was a slow period. It would be in Apple's interest to get more directly involved with virtual reality. It's unknown whether Apple's still-rumored rig would be VR, AR or both, and it may not even be for the iPhone – although I can't imagine why it wouldn't be.
If Apple is really preparing for a big jump into virtual reality, it could change the market, and it couldn't come at a better time. But we'll likely have to wait until not not only Apple themselves are ready to take the plunge, but until the technology itself is ready for Apple.
They'll likely get involved with VR once they know that VR is approachable enough for the everyday consumer to enjoy it easily.
—
Article contributed by Beth Elderkin. Beth is a freelance writer with work appearing in outlets such as Daily Dot, Kotaku, and GamesRadar. You can follow her on Twitter: @BethElderkin.