On May 25th, 2017, bride and groom Elisa Evans and Martin Shervington will get together with friends and family at one of their favorite hangout spots: a quirky florist that doubles up as a bar in the Welsh city of Cardiff. They will then don their HMDs, and join the remainder of their guests scattered all around the globe for the world's first official VR wedding ceremony of its kind.
"The value of VR is its ability to allow people to connect emotionally with one another," says  Gerald Gottheil from AltspaceVR, the social platform which is facilitating this. "What's interesting about doing a wedding is that while other social VR events might bring people together, they're focused on the event itself – we're watching a film, a show, playing a game – in a wedding the whole purpose of having this event is to connect emotionally by showing support between friends and family for the couple who are making that commitment to each other. It's the purest example of using VR to connect people."
The ceremony will be officiated by AltSpaceVR's Community Manager and Social VR Content Creator Lisa Kotecki, who will be 5,000 miles away on the other side of the world in San Francisco. She's certified to lead civil ceremonies in America, but in the UK the marriage certificate must specify the physical location where the wedding took place, and this needs to be a certified wedding venue. This is why the bride and groom are in the process of registering their local florist-bar as such, and booking a registrar to "make it official" after the VR ceremony takes place. When I spoke to Shervington, he was relaxed about the arrangements, happy to do "whatever it takes for us to legally end the day married."
While there are plenty of examples of people using VR to construct creative and rather moving ways of proposing to their loved ones, Kotecki believes that this is the first time that a Social VR platform will host a full-blown wedding ceremony and reception like this.
"It's certainly a first for there to be VR guests, and for it to be a proper marriage and for it to be recorded in this way," says Shervington, alluding to the way that guests will not only be able to share into the live event through VR, but also continue to revisit it afterwards. By employing an AltspaceVR feature called "encore" (which the company already uses for live events such as comedy shows) the ceremony will actually be filmed in VR. It's entirely different from seeing a movie or watching a video, he says, because you're enabling people to experience a special moment in time, as often as they like.
"As soon as I saw this I thought 'crikey' because this is something that people can keep revisiting," says Shervington. "I can go back as an avatar, or as myself, and go live it all again. For something as personal as a wedding, that adds another very interesting psychological layer."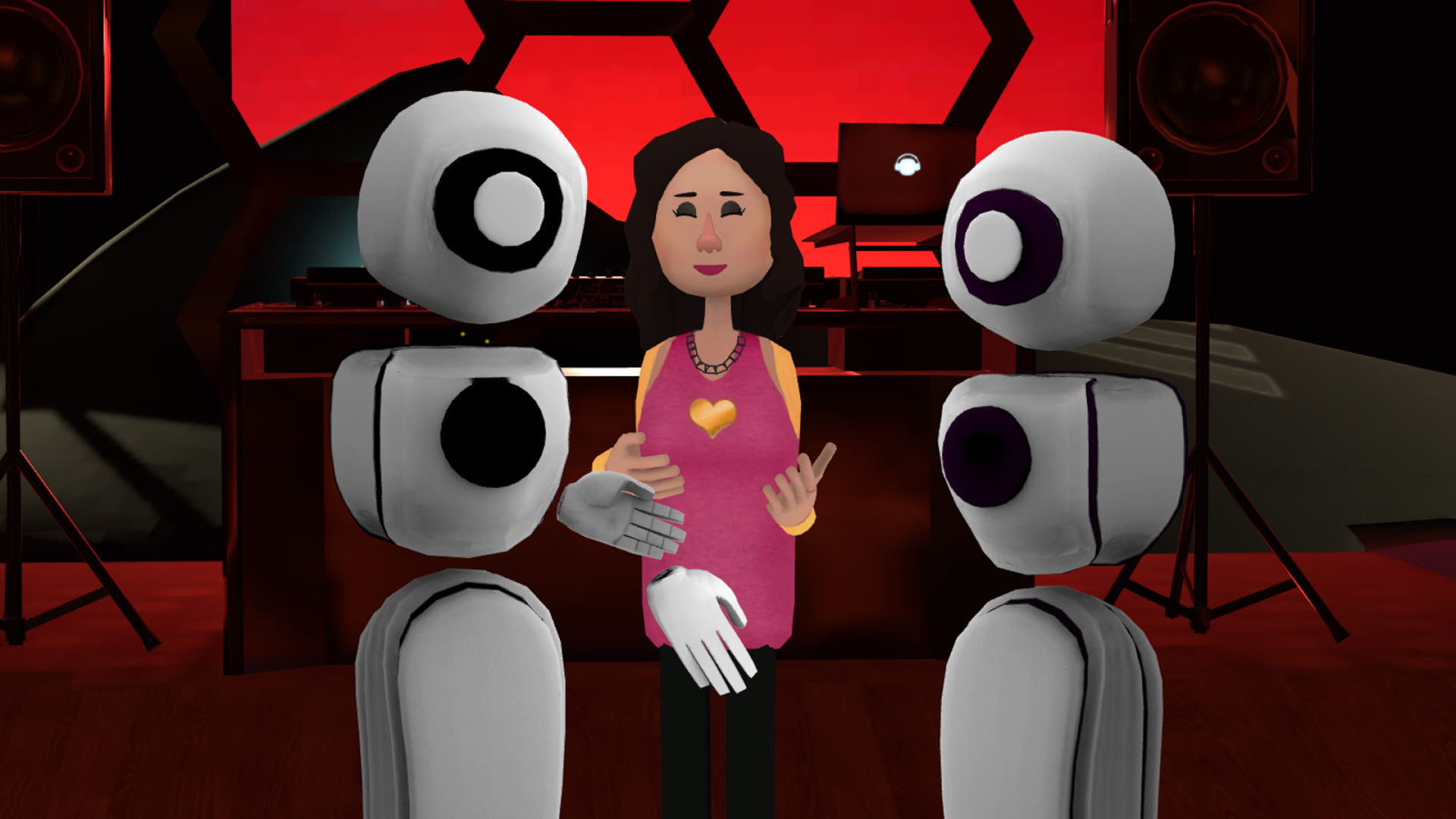 Avatars can indeed help enhance the sense of presence in VR, and in this case – even though they were using standard, "off-the-shelf" avatars – they helped provide Shervington with another level of psychological connection with his wife-to-be when they first met in the virtual space where they were going to be married.
"You know, I quite like the idea of not being a humanoid," explains Shervington. "She's a pink and white robot and I'm a blue one. The psychological connection is not only the physicality and it's not only environmental, it's about subtle things like your voice and your tone, and you layer that familiar physical presence you know onto that avatar. It was different meeting her in VR to what I expected. I looked at her, with those big eyes, the way the head moves, and the lights go on and off as she speaks, and it's cute! And it's because she's behind there. I love her, so why wouldn't I love the representation of her?"
Shervington's background in organizational psychology is what got him into VR initially, as he explored how the medium could facilitate better communication and social interaction. He then went on to work with Wearevr on a project and became an early adopter of AltspaceVR. Next month, he tells me, he will combine that interest in VR with a passion for stand-up comedy – and debut a show on the platform he describes as "comedy in VR about VR."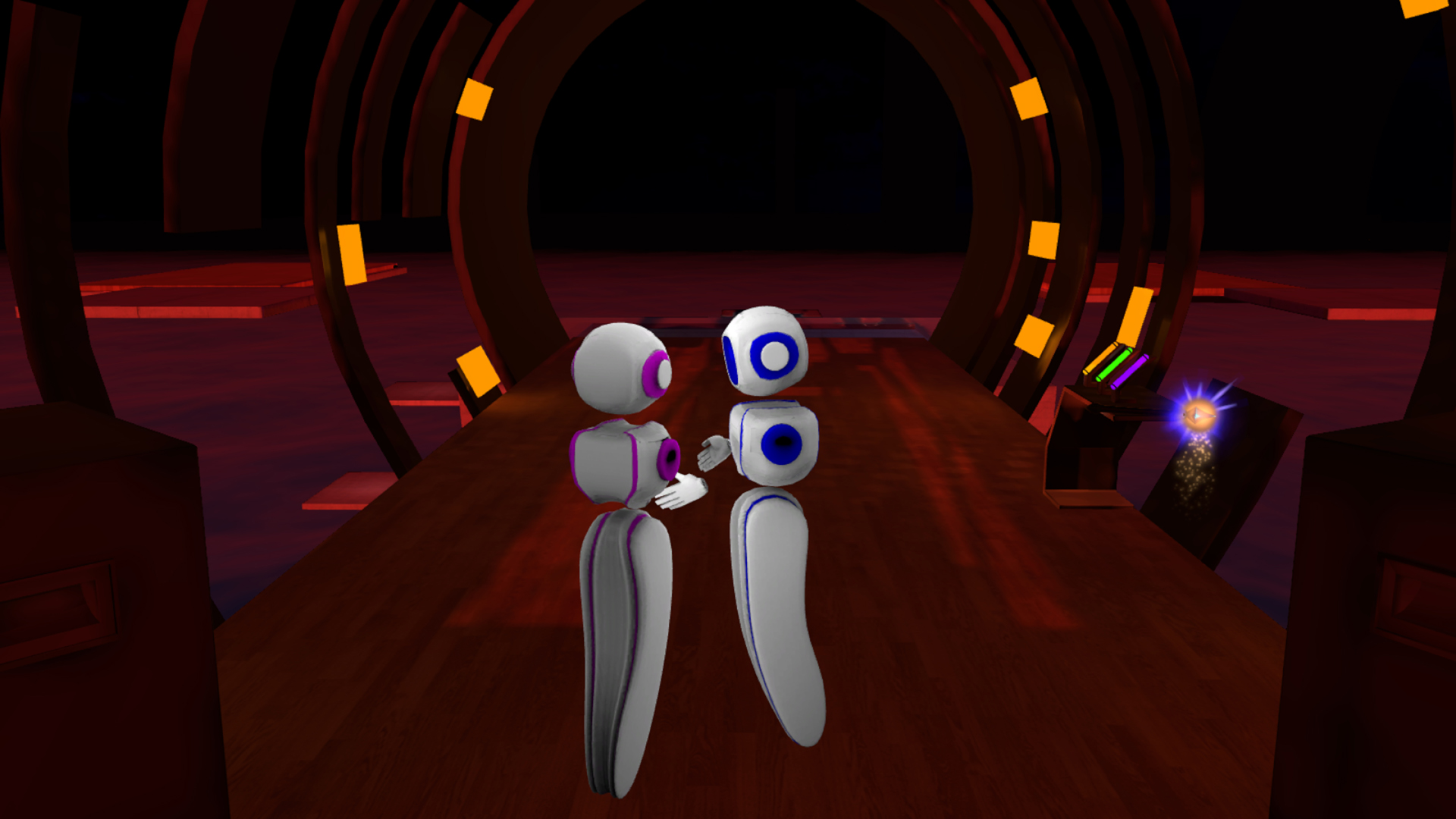 So after him and his fiancée announced they were engaged, it seemed natural when a friend suggested they should do a VR wedding. "We're not church-goers, and as far as I'm concerned marriage is in your heart, you make a decision, if you're going to be with someone that's what matters," says Shervington, who approached AltspaceVR with the idea.
"It all unfolded very organically from there," recalls Kotecki, who arranged for them to get special permission from the owner of an exclusive nightclub space in the platform called the Spire, which features, among other things, a lava lake. "You get an immediate psychological lift by being there," says Shervington. "it's great fun to be able to hang out in there and have a bit of an after party, we wanted to add something through the VR experience that we couldn't get with a real-world venue," he explains.
They're not yet sure about the number of people that will attend the VR portion of the event, but there is "capacity" for about 150 guests, and the invites have started going out to the couple's friends and family all over the world, including some who would not have been able to attend otherwise. Guests receive formal invitation and there's a process in place to manage RSVP and registration to make sure it all comes together. The couple are also making a range of Samsung GearVR, HTC Vive and Oculus Rift headsets available to guests so that people in Cardiff can join the Spire party too.
Unlike Linden Lab which has already started enabling some monetization on Sansar, AltspaceVR are not looking for these types of event as a revenue stream for themselves or their users yet. In the future, however, they do see multiple business opportunities emerging.
"Maybe this is where the wedding planners of the future will work," Gottheil speculates.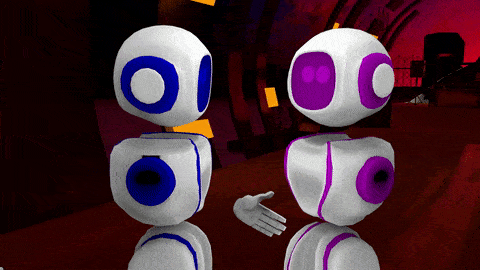 There will also inevitably be legal issues to sort out as more people choose to go down that route and express their love and commitment in this way. This is, after all, uncharted territory, and the law often takes a while to catch up with technology so we'll eventually have to wrap our heads around how exactly this is going to change relationships in the virtual age. But in the meantime, platforms like AltspaceVR are content with providing a place for couples like Martin and Elisa to get together with their friends, and have an awesome party in the process.