Today Vertigo Games revealed its upcoming co-op survival looter shooter, After the Fall, is coming to PC VR and PSVR this summer with crossplay.
We first learned about After the Fall nearly two years ago when we got the chance to go hands-on at E3 2019. Back then, we described it as a "familiar FPS" but noted the potential for it to serve as an addictive hub for co-op shooter fun. Even nearly five years later, Arizona Sunshine is still one of the best co-op games out there with it's slow-paced zombie-slaying tension. After the Fall looks to crank that all the way up.
When we tried it back at E3 the enemies moved much faster than the stumbling zombies of Arizona Sunshine and there was even a big boss fight that erupted in multi-colored loot drops once defeated.
In today's PS Blog post, we got some new details on the upcoming game. You may recall the premise is a new twist on the post apocalypse in that, rather than being ravaged by bombs and transformed into a gray-brown wasteland, everything is frozen over this time.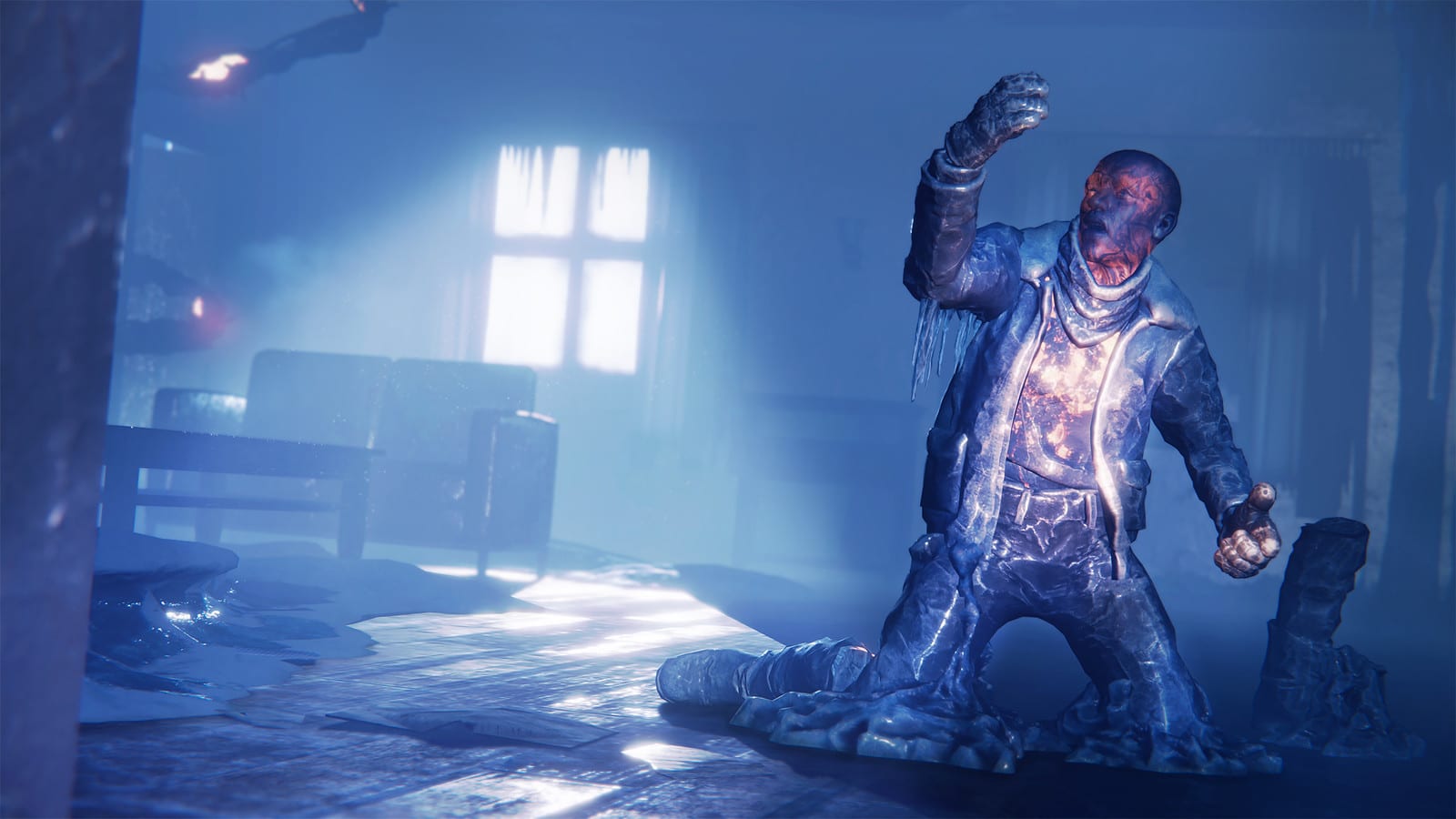 Vertigo debuted a new cinematic trailer today (embedded above) inside the blog post with the promise of an "all-new gameplay trailer" coming in the next few weeks. It sounds like there will be a base camp hub area where you can prep for missions, meet up with friends, or take AI companions out with you. Or, you can just roll solo.
On PSVR After the Fall will fully support the PS Aim Controller, or it can be played with two PS Move controllers. It doesn't sound like DualShock 4 by itself will be an option.
Check out the official website and Twitter account for more details. After the Fall is slated for a release on PC VR and PSVR this summer with crossplay.