As a part of our ongoing mission to showcase the virtual reality industry's hottest startups we headed over to River, Rothenberg Ventures' new accelerator program for VR, for an inside look at (a 'VR Snapshot' if you will) each of the 13 companies (selected from a group of 200) in the program, before their big demo day Monday.

---
In the world of VR content 360 video may be one of the earliest kings but in order to make that content you need a camera rig. But in order to make that content accessible to a broad audience of amatuer content creators you need to make the process easy as well. There are people working on toolsets to help with the post production process in some of the top existing software – which is fantastic for pro level and amatuer content creators alike, but the stitching process can still be very tedious.
Triggar is one of the companies looking to make 360 content creation accessible on a broad scale, with a camera system with a simple verticals only stitch. We sat down with Bruce Allan, the company's CEO and Creative Director, to learn more about what Triggar is up to.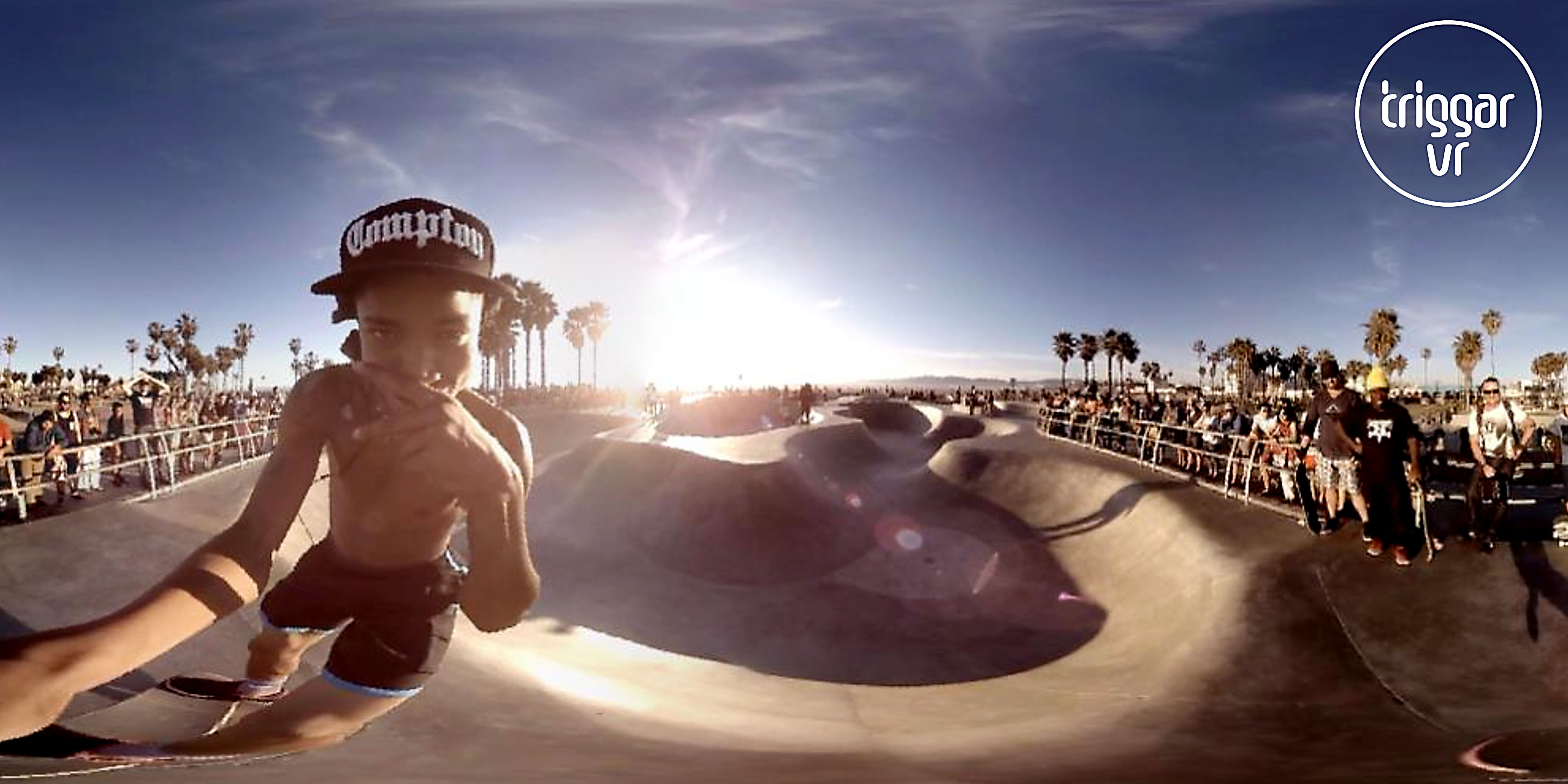 Who is Triggar?
Our mission is to make professional quality VR capture easy and inspire a new breed of filmmaker. Right now there is no reliable, easy to use capture system that's portable. Using two or four modified GoPros you can easily stitch your footage as we only stitch on the verticals. We're focusing on B2B now to grow the business and the audience.
What is your team's background?
Rob is the CTO who has an Honors Degree in Physics and 20 years experience in building platforms and systems for enterprises. He has an ability to implement solutions across a wide variety of technologies – hardware and software. Rob is PC.
I am the CEO and Creative Director, I am an award-winning Photographer/Director with a passion for creating amazing content. I love technology and love solving the problems of bringing his ideas to life, no matter what the challenge. I am Mac.
We are a small team but get some amazing results. We are supported by Monty – an iOS/Unity developer who is producing some innovative solutions. We also have surrounded ourselves with industry specialists who can provide direction and input when needed.
When did you guys start working together?
We've been working together for 5 years now across a number of projects – bringing together the creative and IT.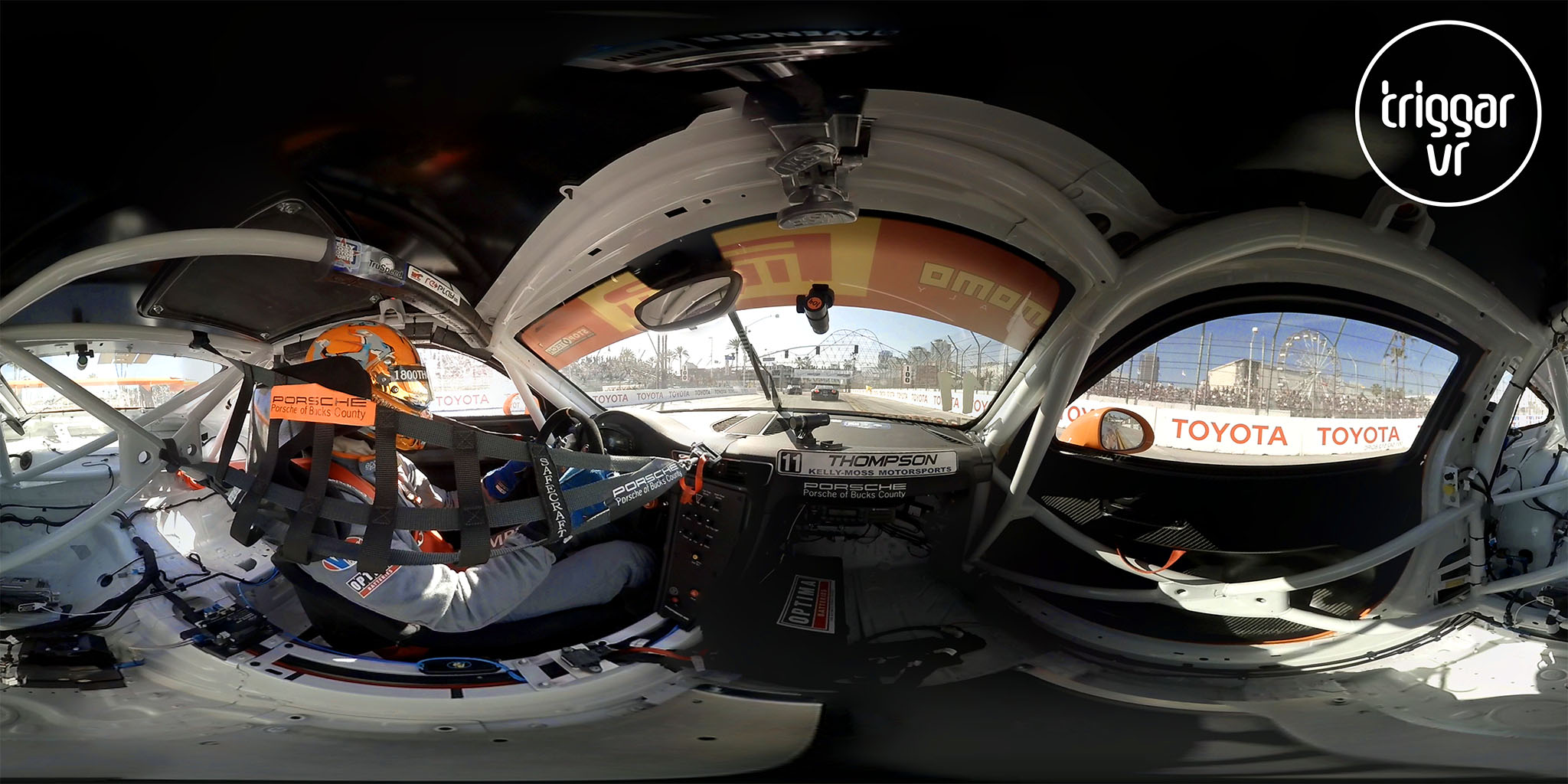 Where are you guys at with your projects?
Having solved the basic optical problem for VR Video capture we are building out our version 1 MVP product. This is a number of rigs based on modified GoPros. These are portable, lightweight and robust giving VR creatives a chance to start capturing the world in 360 degrees. We have built a waterproof version for going to extremes that current rigs won't support.

We are making this prototype available for sale, [and] we are also planning the next version – a camera system that does not rely on modified consumer cameras, but provides a professional product for the B2B market.
Why is the work you are doing important?
VR video is challenging, frustrating and nearly impossible to do at the production values required by businesses on the current rigs. They all suffer one or more problems of stitching radius, reliability, video asset management and even basic sync issues. This leads to extended production costs and risks for any commercial shoot.
For VR video to grow and become a viable mainstream media, a professional VR camera system is needed.
What kind of funding have you received, and from who?
Until the Rothenberg River program we have been self funded – but this has been a great boost to us and opened up some amazing possibilities for our future development.
How can people experience what you are doing?
While the best way to experience our content is through an HMD [see below] we can also deliver to HTML5 players and via apps that showcase some of the content we have been shooting.
IOS: https://itunes.apple.com/us/app/triggarvr/id944072600?mt=8
ANDROID: https://play.google.com/store/apps/details?id=com.triggar.triggarVR
---
Check out Triggar's ride inside a racecar in VR here:
Stay tuned for our continued profiling of the startups in Rothenberg's River program leading up to their big day Monday.