Resolution Games, the developers behind Angry Birds: Isle of Pigs and Bait!, revealed their upcoming AR title for the Magic Leap One today – Glimt: The Vanishing at the Grand Starlight Hotel.
The AR title developed for the Magic Leap One is described as a "whodunit detective game filled with mystery, psychic powers, magic and – of course – intrigue." It was also developed as part of the Magic Leap Independent Creator Program.
As previously reported, the program allowed studios to apply for grants to aide development, which ranged from $20,000 to $500,000. Resolution Games was one of 31 successful applicants earlier this year, including other studios such as Felix & Paul and Within.
Resolution Games released a 10 second teaser trailer for the AR game as well, embedded as a gif below: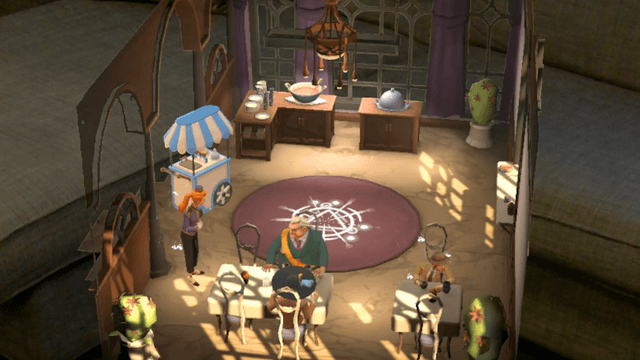 Glimt: The Vanishing at the Grand Starlight Hotel will be Resolution Games' tenth game and third AR title, after Angry Birds: First Person Slingshot and Angry Birds AR: Isle of Pigs.
In a prepared statement, Resolution Games provided some extra details. "Players will step into the shoes of a psychic detective in an environment filled with colorful characters and extraordinary occurrences. New puzzle elements encourage players to think outside the box to solve a crime by using his or her psychic tools and abilities to fill in the gaps during the course of the investigation."
Resolution Games say they will be revealing more details about Glimt in the coming months. There is currently no scheduled release date but we'll bring you updates when we have them.