It all began with a Kickstarter project and now Oculus plans to give back to those earliest supporters. In 2012, more than 9,000 backers pledged $2.4 million on Kickstarter to get the Rift off the ground. Today, two developer kits later and on the eve of the finalized consumer VR product's sale to consumers, co-founder Palmer Luckey and the Oculus team are giving a gift to those believers who backed the fledgling startup's idea.
"As one of the early supporters of Oculus, you helped make this revolution happen," a letter by the Oculus team reads. "And before we open Rift pre-orders to the world, we wanted to share one more special update with you, our Kickstarter community."
We estimate around 7,000 of the backers (that's the rough number of backers who pledged for a Rift development kit) should be eligible to receive a free Kickstarter Edition Oculus Rift when it is released.
Luckey began playing with the idea of creating a virtual reality headset in his teens. The multi-million dollar Kickstarter campaign came after Luckey partnered with gaming technology executive Brendan Iribe. By June 2013 Oculus raised $16 million from venture capital firms and just a few month later raised another $75 million as the company made advancements, through collaboration with Valve, that helped it dramatically reduce the frequency of people experiencing simulator sickness. In March 2014, Facebook purchased the company for $2 billion and that summer the company shipped the DK2.
It's been a long year and a half since the release of that developer headset as Oculus put together a VR platform that started with the mobile Samsung Gear VR and extends to the more powerful and lighter weight Oculus Rift. For the backers who supported the Kickstarter, some of whom may have believed in VR for decades, the wait has been much longer than those among the roughly 175,000 DK1 and DK2 owners who began believing in the idea after the Kickstarter project.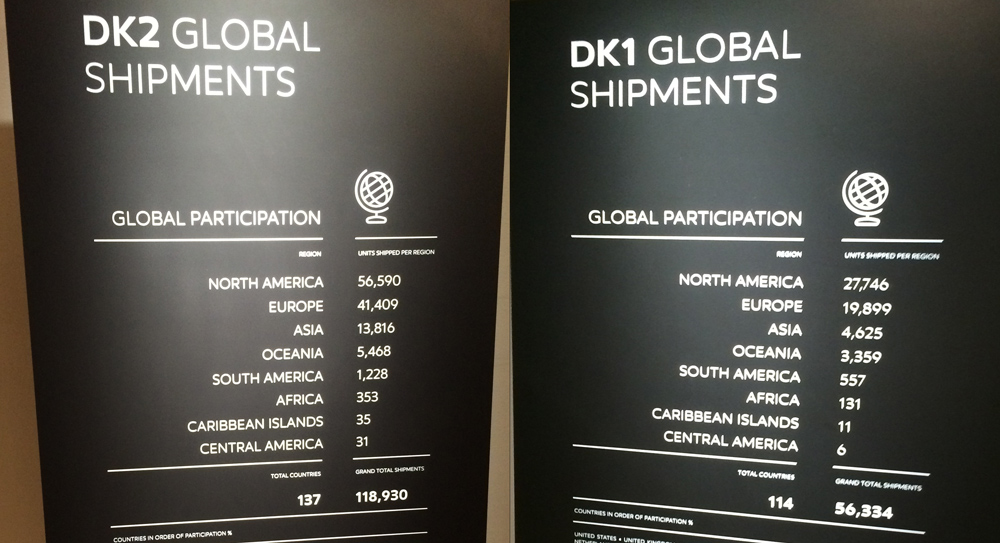 "You were there at the beginning of our journey — we couldn't have done it without you, the letter says. "Today marks a new chapter. Thank you! — Palmer, Brendan, Nate, Michael."