Let's get real, finding top notch talent isn't all that easy. Existing job listing sites are useful, but often too broadly focused. Rather than finding all-star VR candidates they tend to water down the value of a virtual reality job posting, making it incredibly difficult to rise above the noise and be seen by qualified developers. This is a big problem, one we're working to solve with the rollout of the Upload Jobs and Talent Portal.
The talent portal is a community focused on matching virtual reality professionals with top VR startups and organizations. It is integrated directly into UploadVR, you can find it right in our header. Our goal is to put top talent in the spotlight, making it easier for employers to find passionate people looking for VR opportunities. No more ambiguity, just raw VR talent.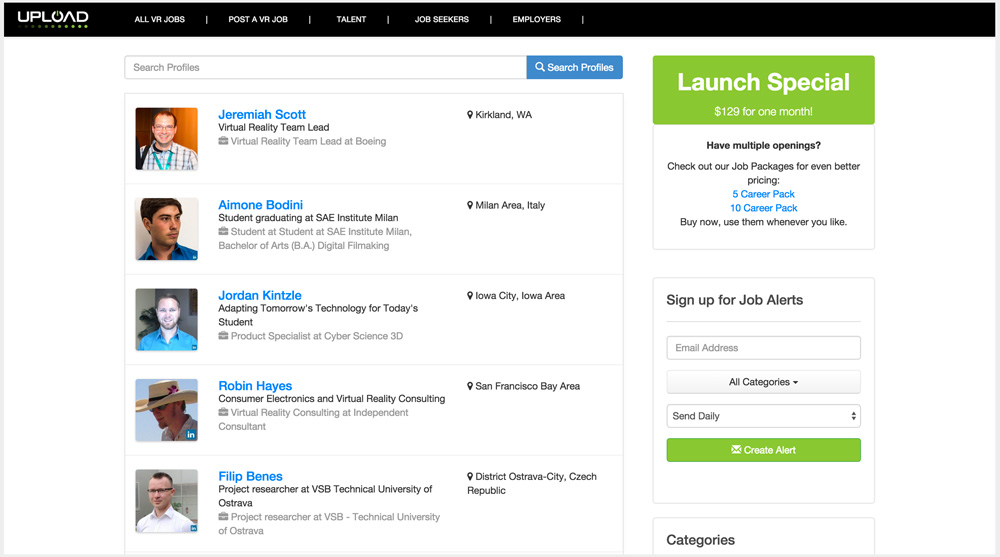 For job seekers, creating a profile is 100% free and only takes like 15 seconds. Creating your profile places you in our talent portal where employers can discover you based on your skills and expertise. Secretly looking for work? No problem, simply hide your profile until you're ready.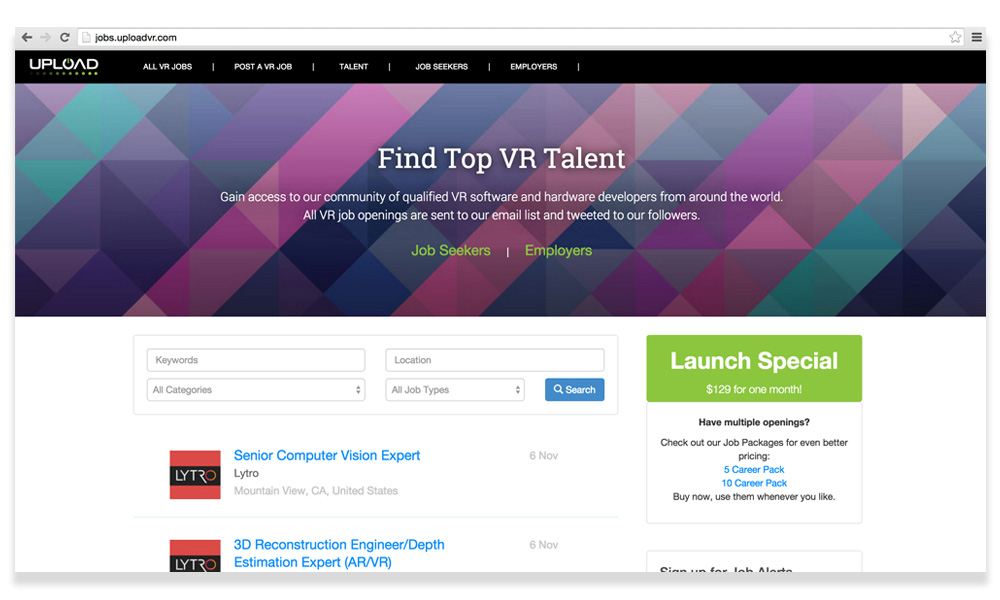 As an employer, you can post a job to hundreds of VR developers in one click and manage all applicants through a simple online interface. You can use VR specific tags like #Unity, #Unreal, #WebGL, etc to source talent fit for the job and manage your applicants and communications through our easy to use dashboard. Wave goodbye to huge recruitment fees and say hello to your next lead engineer.
We hope you find this to be a useful tool. Don't forget to build a talent profile and list open positions.
If you have any feedback or suggestions, please email tips@uploadvr.com. We're building this for you!
Regards,
UploadVR Team