Last month Samsung declared a winner for its Gear VR Killer App Contest. After all the votes were counted, the winner was The Virtual Reality Suite — a comprehensive platform of enterprise level VR-powered communications solutions. We recently had the chance to go hands on with VR Suite at our offices in San Francisco and what we found was one of the most viable B2B VR products that we've seen yet.
The company, present4D, describes VR Suite as "a professional software solution" that allows you to "Create and view 360° based multimedia VR presentations with high-end VR Glasses." The system is also linked to the Cloud for a variety of web-based features. Simplicity is also key, allowing you to "Create a presentation in a few minutes."
The central hub for VR Suite is a futuristic looking space with several large screens surrounding you in full 360. Each screen is a portal to a presentation that has been prepared either for you or by you. With nothing but your gaze you can select the appropriate content and be on your way.
We saw a number of different presentations during our demo. There was a factory tour, an architecturally minded apartment walkthrough and even a story book to peruse. None of us are business magnates per se, but we could see the appeal of being able to tour a large investment before investing in it.
There were also training videos for technically minded careers and digital trade show booths as well. All of the images were presented with striking clarity and you navigated around each stage by gazing at certain waypoints. You can also activate certain points to bring up an array of additional information about the space you are currently touring.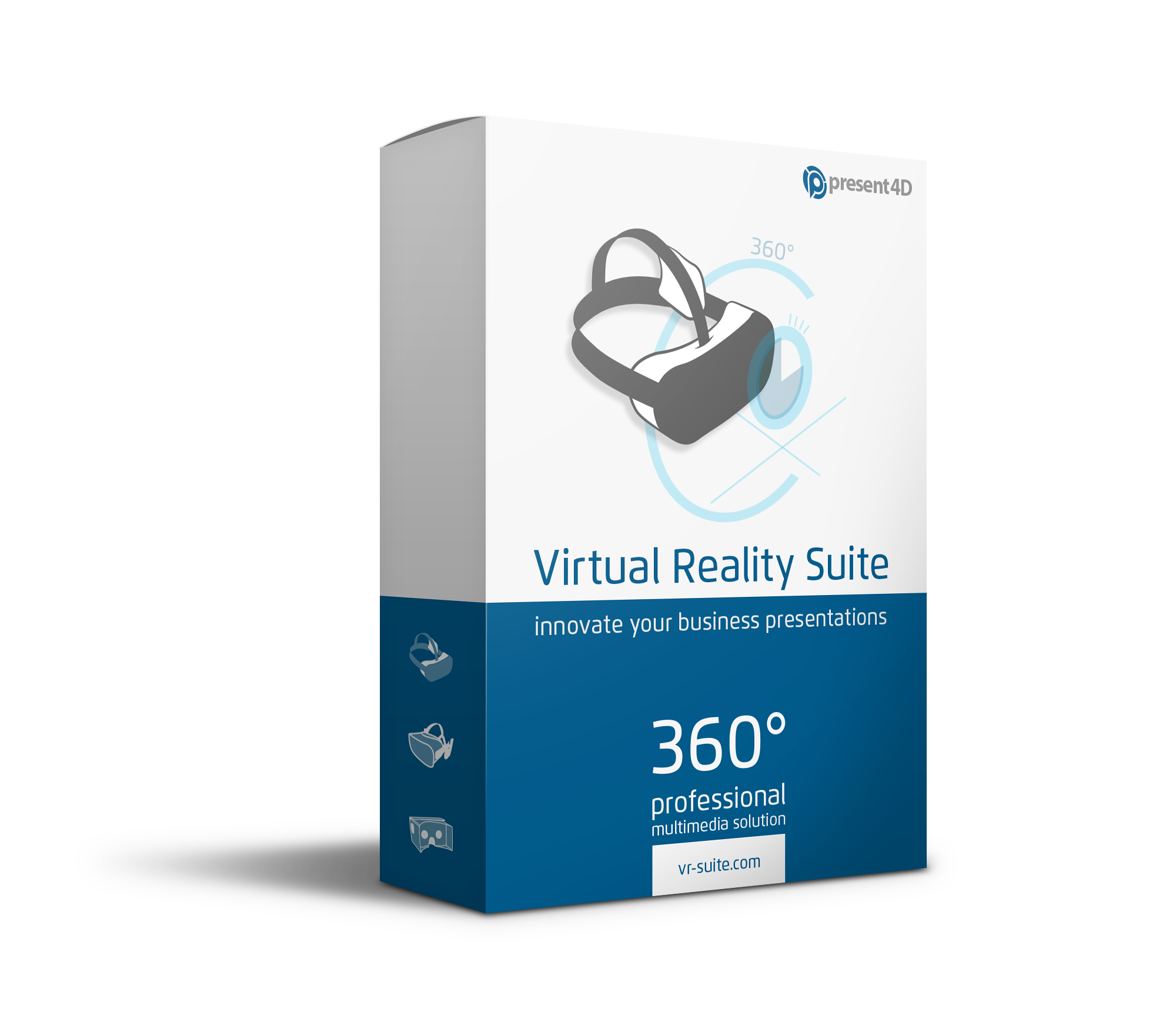 Perhaps the most impressive thing about the VR Suite are its social features. When more than one person is inside a given enviornment, the individual gazes are represented by different colored dots. These let you know where your coworkers or a presentation leader is looking which is helpful for guiding others along.
Building presentations seemed fairly simple as well from what was shown. All you need to get started are your 360 images. From there VR Suite provides easy tools for adding trigger points and effects like lens flares from both inside and outside of VR.
VR-Suite is available on now for a free trial