Announced during the Oculus Connect 6 keynote, Vader Immortal: Episode II is available to download and play right now for Oculus Quest and Rift owners.
The second episode in the series will see Lord Vader teach you the ways of the force as you journey together underneath his castle in Mustafar.
You will be able to stun, pick up and fling enemies using the force in Episode II, controlled with just a single button on the Touch controllers.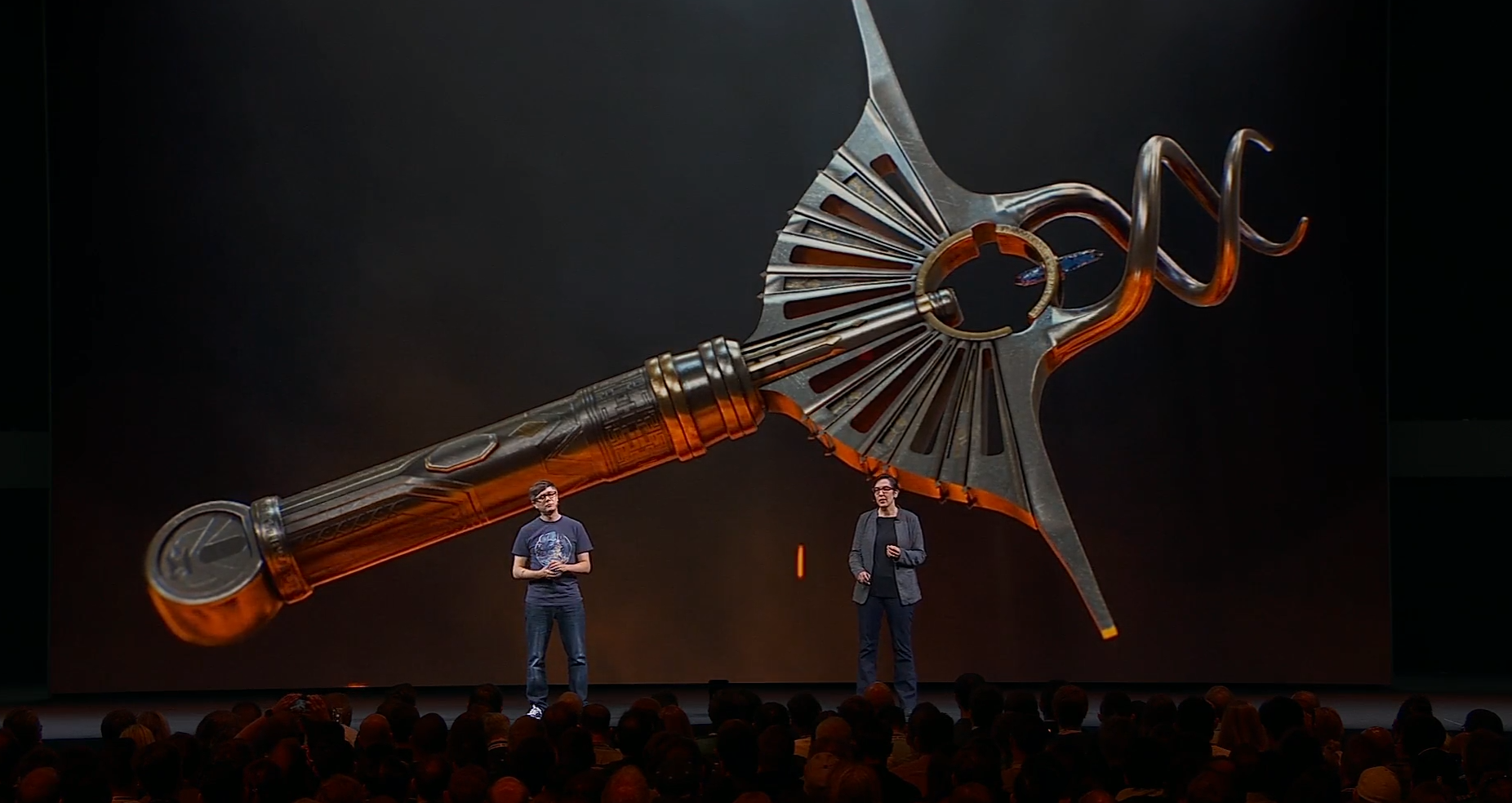 New Star Wars creatures lie beneath the surface of the castle, and you'll also use a new "proto saber" with a unique hilt, designed for the game by LucasFilm. The saber, pictured above, is an ancient relic that will play a central role in the story.
Episode II will also featured a new, updated version of the lightsaber dojo from Episode I. The new dojo will feature new mechanics and allow you to hone your lightsaber skills and the force at the same time.
You'll also be able to throw your lightsaber at enemies, which is sure to make for some truly awesome moments.
In his review of Episode I, Jamie wrote:
Vader Immortal isn't perfect. It's very much the first part of a larger series, one that leaves you wanting more of each of its individual elements. But it's a significant step forward for VR, bolstering a line-up of experiences that emphasize audience emotions over playable technicalities.
With Episode II available now, we've got the next part of that larger series that was promised.
Vader Immortal: Episode II is available to download on the Oculus Quest store and the Oculus Rift store right now. Let us know what you think in the comments below.