Back in February we paid a visit to Los Angeles' Lyric Hyperion theatre to witness the filming of the first VR stand-up sessions. Now you can view those sessions for yourself.
During the show PAVR, a group already known for exploring 360 degree comedy with videos like TELEPORTALED, filmed a set from US comedian Todd Glass with a panoramic view. Just over a month on, and the company has released these performances for free as a series named 'Front & Center'.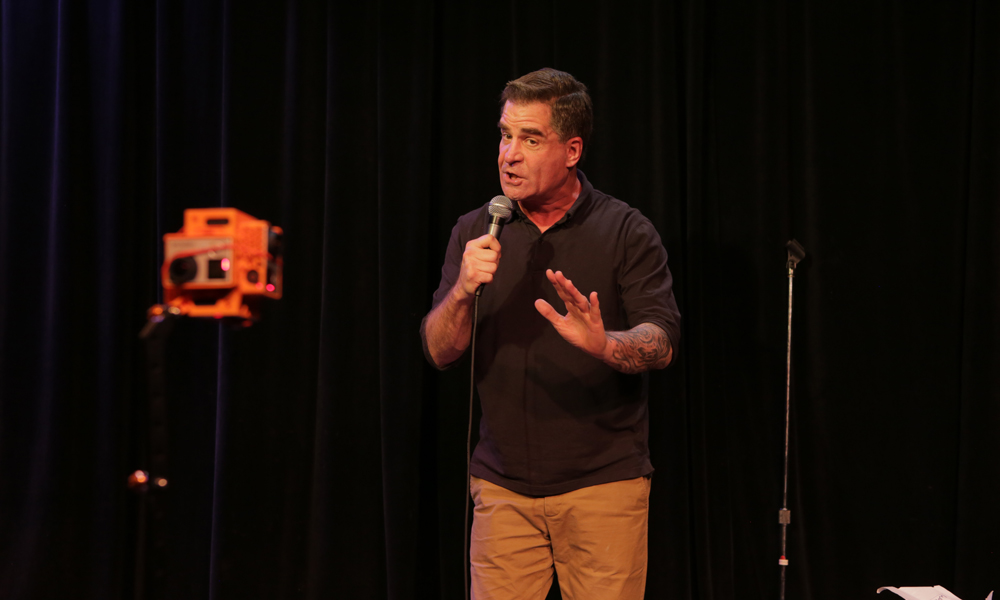 The first batch of videos are available on YouTube's 360 degree platform. Along with Glass, you can also see sets from Sara Schaefer, Joe DeRosa, Whitmer Thomas, and Johnny Pemberton. Each of these was filmed using a six-camera GoPro rig that allows you to simply sit and watch the act or turn around to gage the audience's reaction. When the performer picks on an audience member, you can follow their interaction along without the fear of making yourself a target.
You might wonder why someone would bring this type of content to VR, but anyone that's been to a comedy show will be familiar with the buzzing atmosphere they can create that's unlike anything you'll see on TV. It's easy to laugh in the presence of a real comedian, and even easier to feel terrible for them when a joke falls flat. If VR can replicate these emotions from the comfort of your own home, then there's undoubtedly merit to projects such as this.
As with any YouTube 360 degree video, you can watch these from inside a Google Cardboard supported head-mounted display or simply through a browser on PC or phone. PAVR hasn't yet launched downloadable versions for use with other devices though has done this with past releases, so make sure to keep an eye out.
https://www.youtube.com/watch?v=qd5L-tsie1c
https://www.youtube.com/watch?v=qfsLrGLFwtk