UPDATE 14th Feburary: the feature has now rolled out to the stable channel
The latest update to Oculus Home adds custom environments support. Home is the Oculus Rift's default environment.
This feature was first hinted last month when the '_CustomHomes' folder was added along with an example file.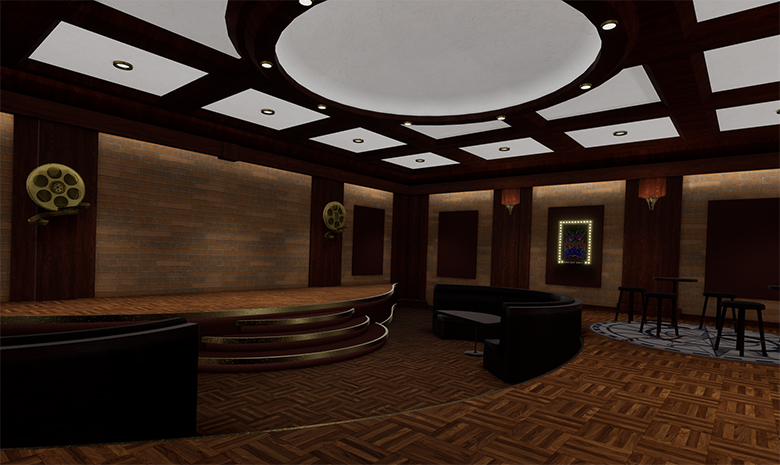 Oculus Home was once a static environment, but received a total overhaul in late 2017 adding customization.
Support for user generated objects was added back in June. A subsequent update even added animation support. And later in the month the platform added realtime social, allowing up to 7 friends to visit your home and see those custom objects.
But until now the actual home geometry was the same for all users. The background could be changed between hills, space, a bay, or a future city, but the home itself could not. Valve's competing SteamVR Home software has supported custom environments since 2017.
There are a range of ambient audio tracks available, as well as the ability to customize interior & exterior lighting. Environments must be saved as new glTF open standard for 3D assets. They can be up to 1000×1000 meters in size, but only the central 250×250 meters can be traversed. Full technical details can be found on the Oculus Creators Blog.
The Problem
Of course, the social platform is still severely limited by being exclusive to the Rift. Facebook still hasn't added official support for different PC headsets on Oculus, despite its own Spaces social app supporting the HTC Vive. In fact, there's not even any indication it will support the company's own Oculus Quest.
The company has occasionally hinted at cross-platform support coming in future, but we're almost 3 years out from the Rift launch now and there's no sign. Until then, Oculus Home can't be a VRChat competitor, or anything close. But for users with Rift owning friends the platform has made huge strides in the past year, and this feature will take it to a new level.