With home-based systems getting better and cheaper, can VR arcades and attractions bring in repeat visitors and turn a profit? We talked to some key players about what it takes to be successful in that space.
Many who rushed to jump on the VR bandwagon and invested heavily in opening VR arcades with the debut of consumer headsets in 2016 have since gone out of business. Some industry insiders, however, remain enthusiastic about Location-Based VR Entertainment for VR and see the market as entering a more sustainable phase.
We talked to some of the survivors about how they made it this far and how they are honing in on a profitable model for out-of-home VR entertainment. Here's an overview of where the market is going.
Lower Per-Minute Pricing
SpringboardVR has VR arcade operators in 36 countries with dozens more joining every month, according to co-founder and CMO Will Stackable. A recent survey conducted by the company across its network of arcades suggested a majority could be profitable, with many operators having opened multiple locations or planning to expand in the coming months.
Part of the problem in the early days, according to Stackable, was that many arcades signed expensive leases at malls and set their prices at up to a dollar per minute. At that rate they couldn't compete with other out of home entertainment venues and mostly attracted one-time thrill seekers. Now that prices have dropped closer to the .50 per minute, however, customers can afford to come in on a weekly basis and arcades are able to build up repeat business.
SpringboardVR's survey data shows 95 percent of VR arcade customers have never tried VR before, with the biggest demographic consisting of families with kids.
"We're seeing arcades with consistently high utilization numbers," he said, adding that VR arcades are also diversifying their income streams by acting almost like community centers and hosting tournaments, school field trips, STEM classes, and even nursing home visits.
Bring VR To The Customers
"For LBE VR to properly take off, it needs to be experienced, enjoyed and somewhat integrated into the local community," said Barbara Lippe, Co-Founder and Head of content at HolodeckVR.
HolodeckVR's strategy is to sell into existing location verticals instead of trying to create new ones, since there are plenty of entertainment venues out there such as cinemas, casinos, shopping malls and even waterparks.
"Most people don't realize how big in the U.S. trampoline parks, indoor skydiving, family entertainment centers, traditional arcades, bowling alleys, etc.  still are," said Stackable, who believes steady growth in VR arcades will come from consumers that already enjoy, and pay for, location-based social experiences.
Finding How To Scale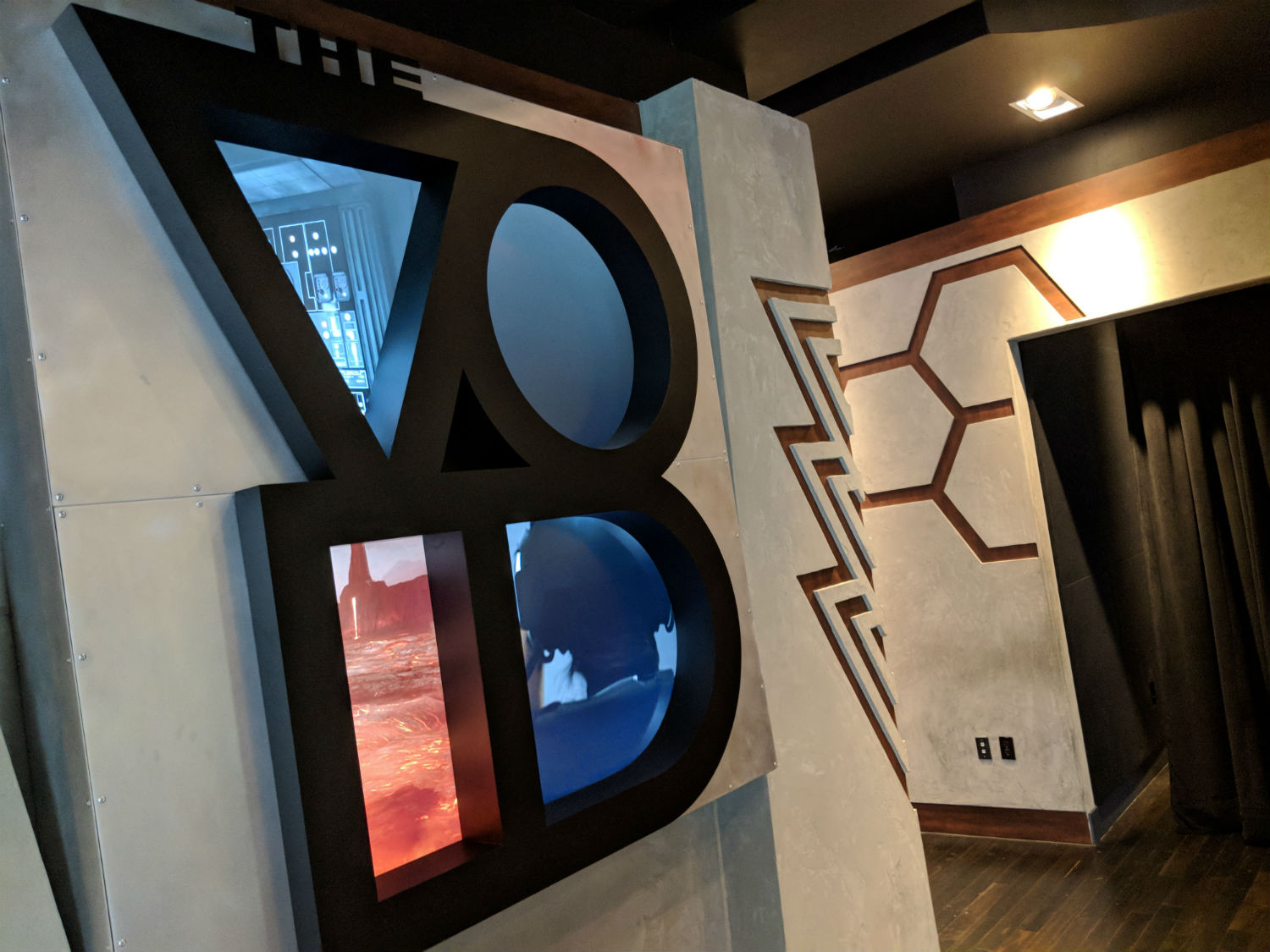 Simplifying and optimizing equipment setup so that locations are able to decrease the ratio of staff per user could make the difference between going bust and finding profitability.
"As you might expect, our stages/equipment, location and labor expense are the primary drivers of cost, but while specific economics will vary by location, our locations typically have a positive Net Operating Income from day one," said Curtis Hickman, Chief Creative Officer and Co-founder of The VOID.
Another company called Positron uses a ticketing model and they've tested motion VR theaters at locations like the Ace Hotel in Los Angeles and the MK2 VR center in Paris, France. Positron makes the Voyager Cinematic VR Chair which incorporates robotic motion and haptic feedback features.
"VR experiences out there still require way too many staff for a relatively small number of customers," says Jeffrey Travis, Founder and CEO of Positron. "We can put 20 people simultaneously into a premium motion VR theater with our Voyager chairs, with 1 or 2 operator staff. Much like the projectionist at a movie theater, one staffer can start the experience for a large group of people seating themselves."
The Right Content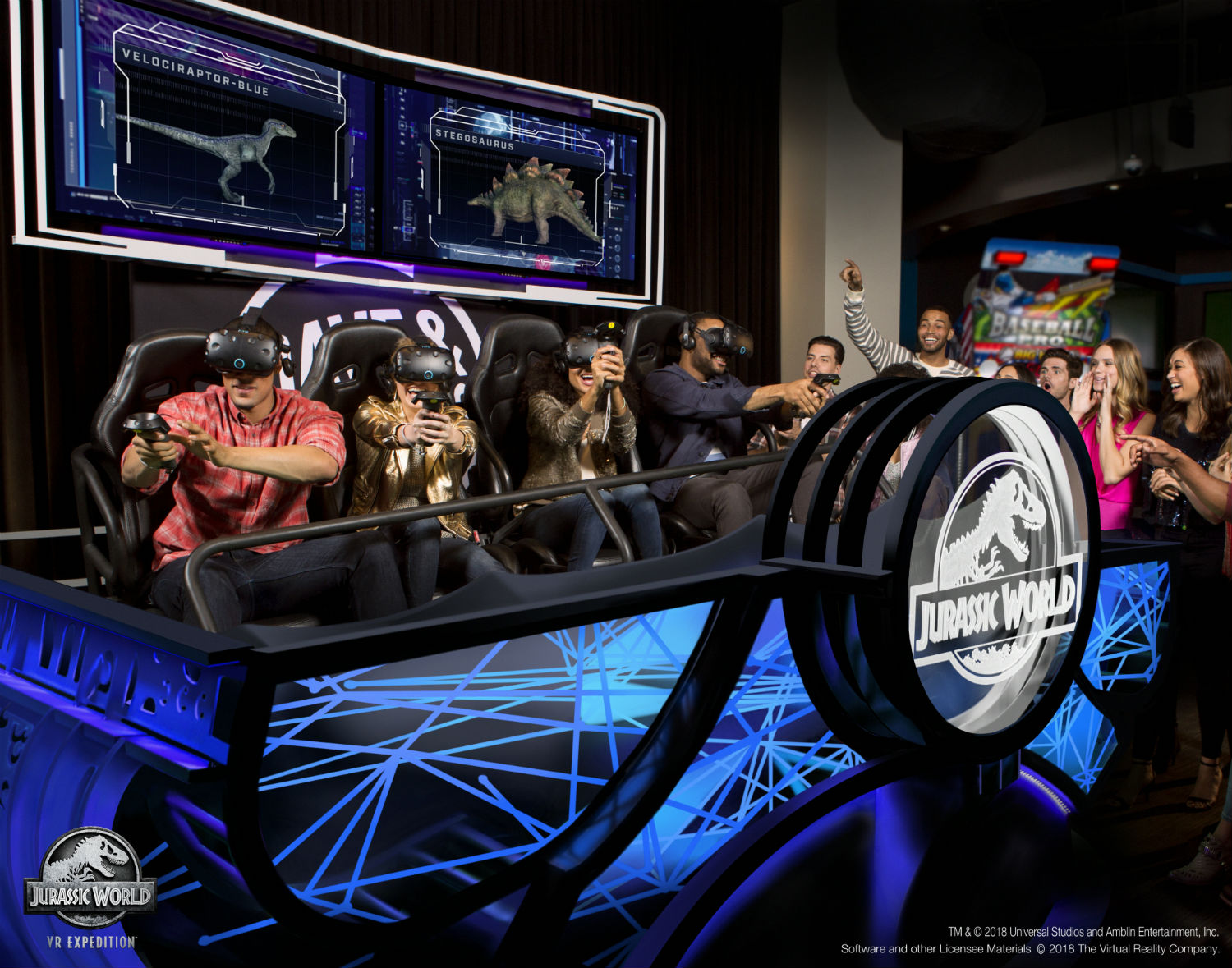 The people we spoke with say location-based VR's success will be related to the availability of compelling, high-quality content that appeals to a wide demographic and makes people want to experience, share, and come back to these places over and over again.
"There is a massive audience out there, who will keep coming back for new experiences, when you get the content and the tech right," says Nick Bolton, CEO of Oxford Metrics, a company that developed tracking technology called Origin, specifically designed for LBVR.
"Nobody goes to the cinema to watch a projector run, we all go there for the movies," says Lippe, adding that the best moment for any technology comes when people don't even realize it's there.
"At the end of the day technology is just a tool, and without compelling stories, and content, that tool won't get you very far," says Hickman, who says that although The VOID will continue to push the envelope with entertainment content, they're also keen to expand into areas such as immersive educational experiences which offer a rich vein of engagement, specially for family audiences.
Stackable believes that in the end the "out of home" VR space will help bring about mass consumer adoption as thousands of people experience VR for the first time in arcades every day. But that doesn't mean they won't continue to offer worthwhile experiences that go beyond what you could ever get with a home setup. The sweet spot for LBVRE content, he says, is a combination of multiplayer-oriented interest in repeat business and making the experience frictionless with simpler menus, minimal tutorials, and quick onboarding that allows people to start having fun within the first few minutes.
It all comes back to content again, and the challenge for creatives in the immersive space is to create experiences that take advantage not only of the unique properties of VR, but also leverage the fun and excitement that comes with going out someplace just to have a good time.
"People still love to go to amusement parks and the movies and to have a larger-than-life experience that they just cannot get in their own home and I think desire for those experiences is universal," said Shiraz Akmal, CEO and Co-Founder of SPACES. "Creating a world in VR is vastly different from anything we've seen on flat screens. Adapting popular content is easy, but it's not as impactful as getting into the nuts and bolts, digging down and doing the challenging work of bringing that world to life. I also think that oftentimes a lot of experiences miss the super important point that you are putting someone INSIDE a story," he says, giving the example of a functionality offered by SPACES to 3D-scan the faces of their users: "Seeing the look of joy on someone's face when they see their sister, dad, grandparents or best friend's face on a terminator's body is the stuff that memories are made of."
Stackable suggests that in five years' time out-of-home VR locations may well change almost beyond recognition, but he believes the business model is sticking around: "They'll buy expensive haptic rigs… they'll setup free roaming warehouses… they'll focus on group events… they'll pivot to eSports.  But I think we're starting to see the emergence of a vibrant industry."