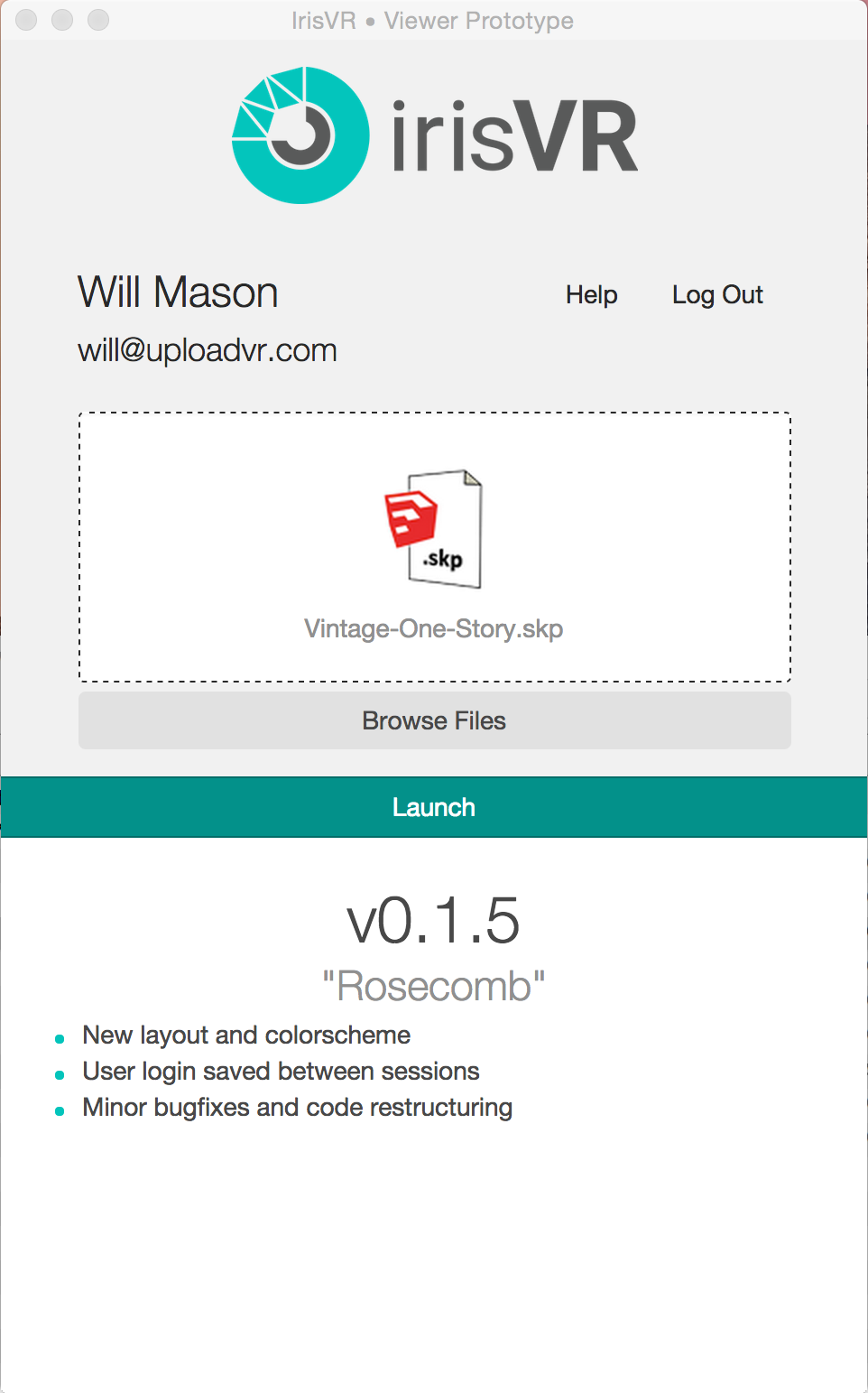 Gaming is oftentimes the main focus for most people when they think of VR, but experienced readers know that the potential stretches far beyond that. One of the ways that VR will most likely impact our near future is in the design world, where VR has the potential to change the way that people render and view in 3D. IrisVR, an upcoming app from a small team in Vermont, looks to bring that future into the present with a simple to use 3D file viewer for VR.
The app is extremely powerful in its simplicity, utilizing a drag and drop file launcher. Users simply drop a supported file onto the launcher and press launch and you are dropped into a scene with your model. Currently the app, in a prototype phase, only supports SketchUp files, but support for Revit, 3ds Max, IFC Files, Blender and Archicad will be "available soon."  The app also has both Windows and Mac support.
I tested the app on my Macbook Pro with a 2.5 GHz Intel Core i7 CPU, and GT 750M GPU and found that the app performed extremely smoothly even with high polygon count files. Once in the app, you are placed in a blank landscape with a white ground and a blue sky as the file loads up into the space. Once loaded, you are able to walk around and through the model in VR. Pressing 'H' brings up a menu that allows you to interact in a number of ways with the model.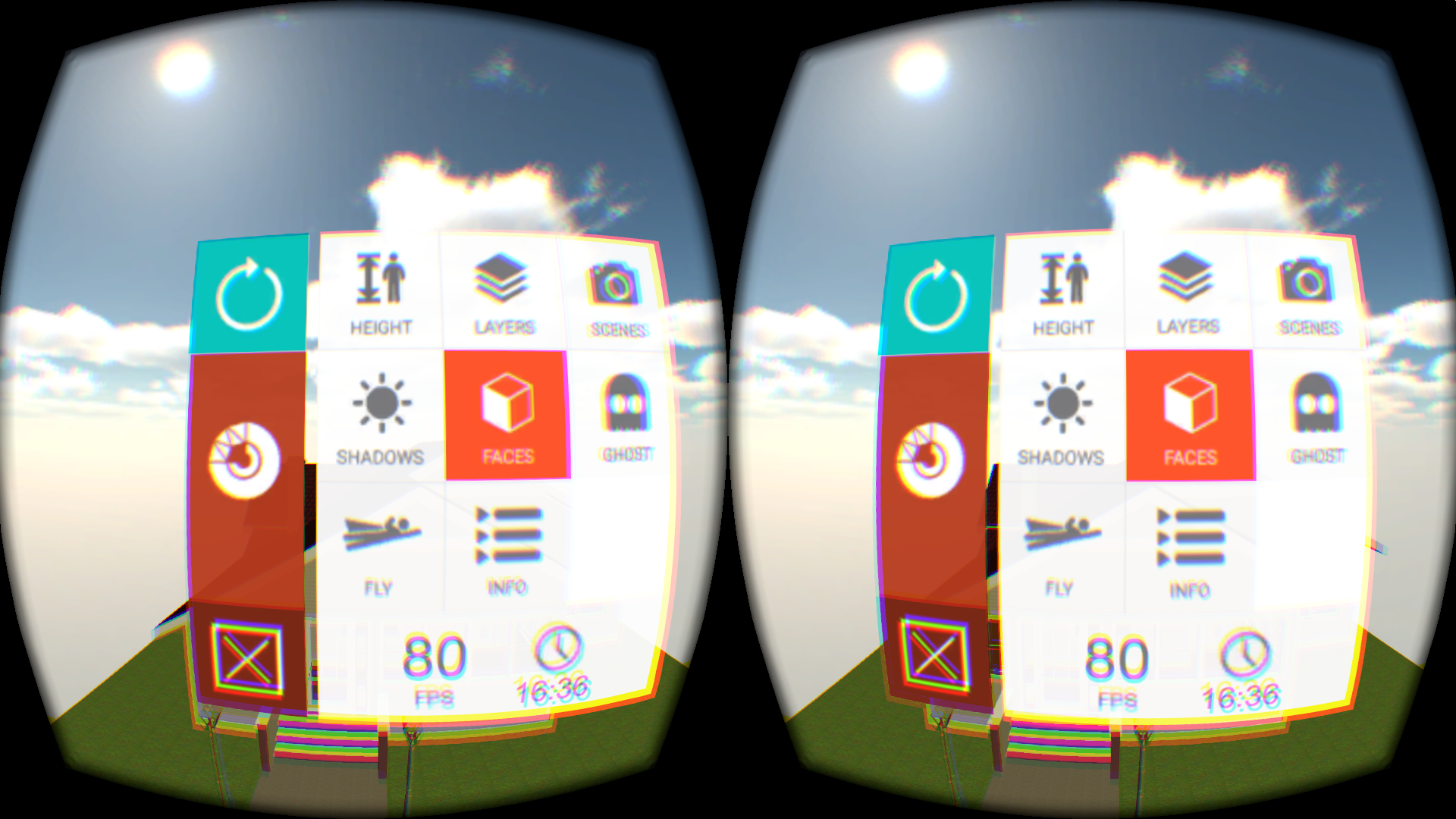 One of the key features that makes this a great professional tool – either for design or for showing clients a potential new building or other projects – is the app's ability to easily add true scaling within the app itself. By adjusting the height in the menu it effects the scale of the scene, making doorways and other objects feel more true to life. This is especially useful considering the nature of this application might mean that many different people of varying heights might need to see a presentation at the same time. By making the adjustment in app, you are able to cycle through a lot more quickly and makes the designs far more effective.
VR is the future for industries like architecture and real estate who both rely on costly and time consuming on-site visits which are inconvenient for both the consumer and the businesses. Using a quick and easy way to explore these 3D models in VR, these businesses and customers will end up saving on both time and money, which is good for everyone. Furthermore, this could lead to more architectural design risk taking, as architects will have the ability to make some changes, and express an idea, then see it realized instantly in true-to-scale VR.
This could also be a huge boon for storyboarding in VR cinema. Storyboarding is an important part of the filmmaking process, and currently there aren't a lot of great solutions to the problem of doing so for a 360 environment. In my conversation at Sundance with Ian Hunter, the special effects wizard behind Interstellar and Kaiju Fury!, he mentioned that "it is hard to storyboard for VR, but if you can previz in a 360 world and do an initial cut that will fill you in for everything that you couldn't imagine on your own with step one." This is exactly what IrisVR allows, the ability to quickly and easily explore a 360 scene and plan your camera angles and scene setup, which will be important for the future of VR cinema.
Iris is still in it's prototype phase, so there are a lot of features that are going to be added in the near future. Speaking with Amr Thameen, the project's designer, he hinted at some promising additional features, like the ability to walk through an environment with a client. So for example, if you are in NYC and are designing a house for a client in SF, you can both load up the environment and walk through it together. Beyond multiplayer, the team is looking to add the ability to interact with the surrounding VR environment, moving pieces of furniture around, making annotations, etc. They also plan to add more intuitive controls, and a broader support for input devices as well as improved lighting effects for even more realistic walkthroughs.
Unless someone else comes along and steals their thunder, IrisVR should end up being a major player in the future of a number of industries that are going to be touched by VR.