Wait, do you hear that? Is that a Spectre creeping up from behind? Or is it the floorboards of Barclay Mansion creaking on their own? Nope, it's just Wraith: The Oblivion – Afterlife, touching down for the first ever month of Upload Access!
Yep, Fast Travel Game's latest is the first title to feature in our new monthly spotlight series, announced earlier this week. All throughout March we'll be bringing you exclusive looks at the VR horror game, including brand new gameplay and interviews with the developers.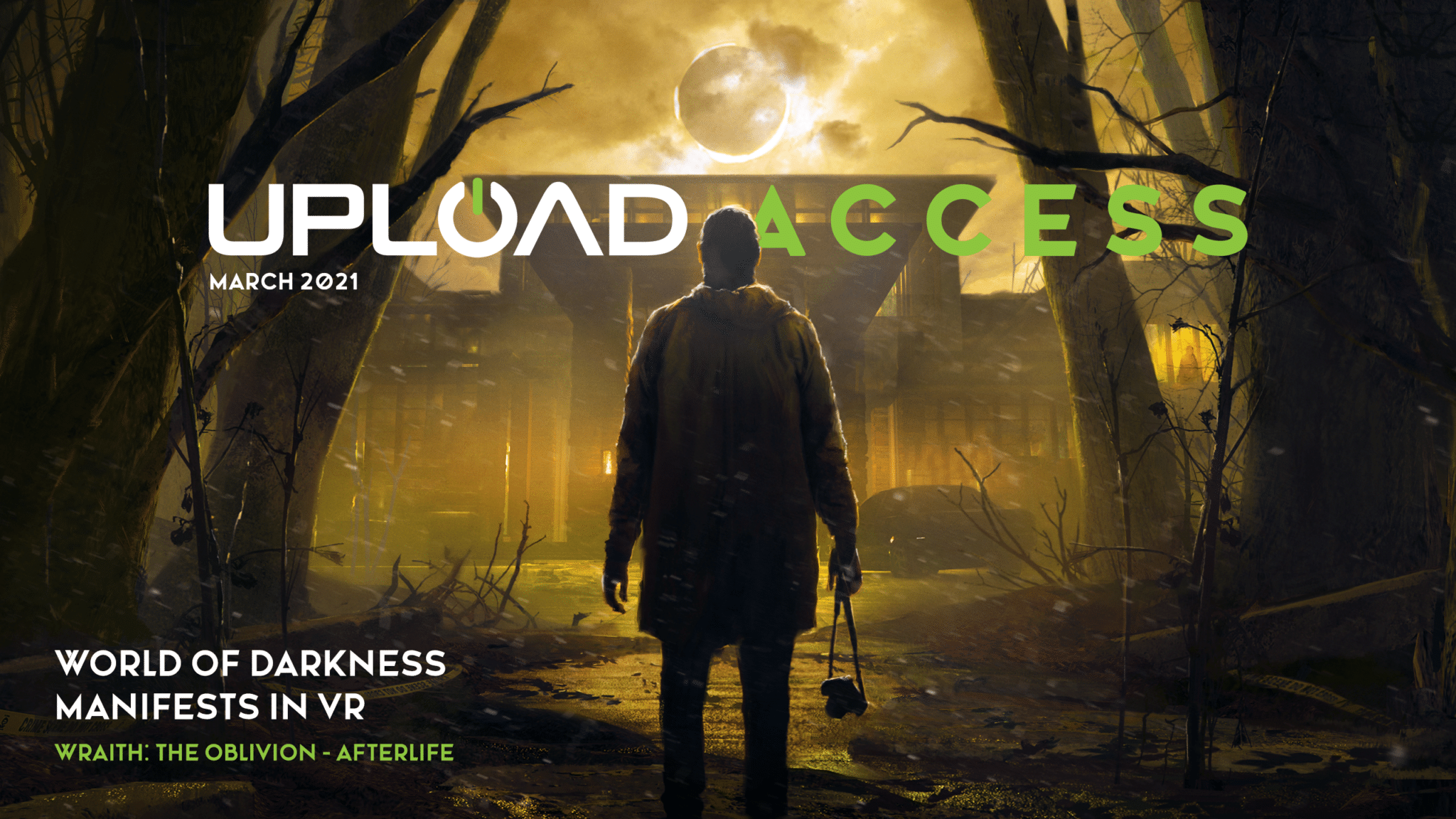 Set in the World of Darkness universe, Wraith sees players step into the afterlife, exploring the halls of Barclay Mansion as they investigate a mystery, master supernatural powers and try to survive as they're stalked by horrifying Spectres. Fast Travel is promising a different type of VR horror game that emphasizes tension over jump scares when the game launches on Quest and Rift on April 22nd (with SteamVR to follow May 25 and PSVR arriving later in the year).
All Of Wraith's Upload Access Content In One Spot
What's To Come
We kicked things off today with a preview of the first hour of the game and the release date reveal, but be back here March 5th for our first deep-dive when we'll talk to Creative Director Erik Odeldahl about the horrors of this new VR title. Then, next Monday, we'll treat you to an all-new gameplay clip focusing on the powers you'll wield as a Wraith, before catching up with Fast Travel CEO Oskar Burman to talk about the history of the studio on March 11th.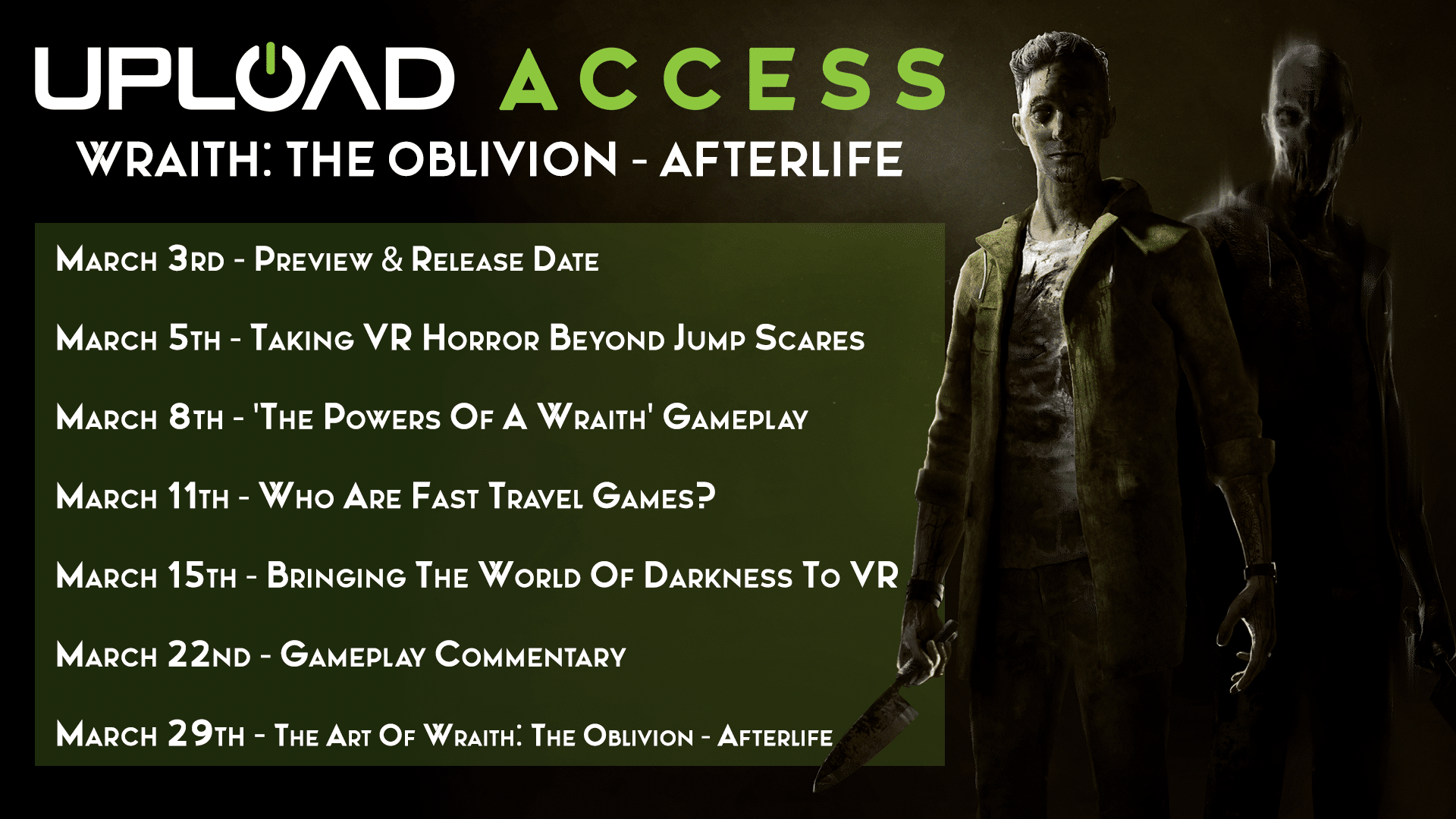 March 15th sees Odeldahl walk us through the World of Darkness itself and where this all-new VR adventure fits into it, and he'll be back on March 22nd to steer us through the gameplay clip we'll have debuted earlier in the month. We'll close out our Wraith spotlight on March 29th with a spooky supplement; a look at the art behind the game.
Quite a lot to look forward to, then. Brace yourself, hide behind the couch and then be back here in two days as we kick off a month of Wraith: The Oblivion – Afterlife with Upload Access!