Walkabout Mini Golf will soon offer a Pocket Edition for iPhones with cross-play supported across existing versions of the game.
Walkabout Mini Golf: Pocket Edition is planned for launch in Q2 of 2023 on iPhones first this summer. The game turns the phone itself into a kind of AR putter and features full cross-play against Walkabout players on Quest, Steam VR, PSVR 2, Pico, and HTC Viveport.
Austin-based development studio Mighty Coconut revealed the release plan alongside other announcements during a private media event held on a physical mini golf course late last week. The studio is also planning a new paid add-on course for the fall partnering with Meow Wolf, an arts and entertainment company with locations in cities like Las Vegas, Santa Fe, and Denver.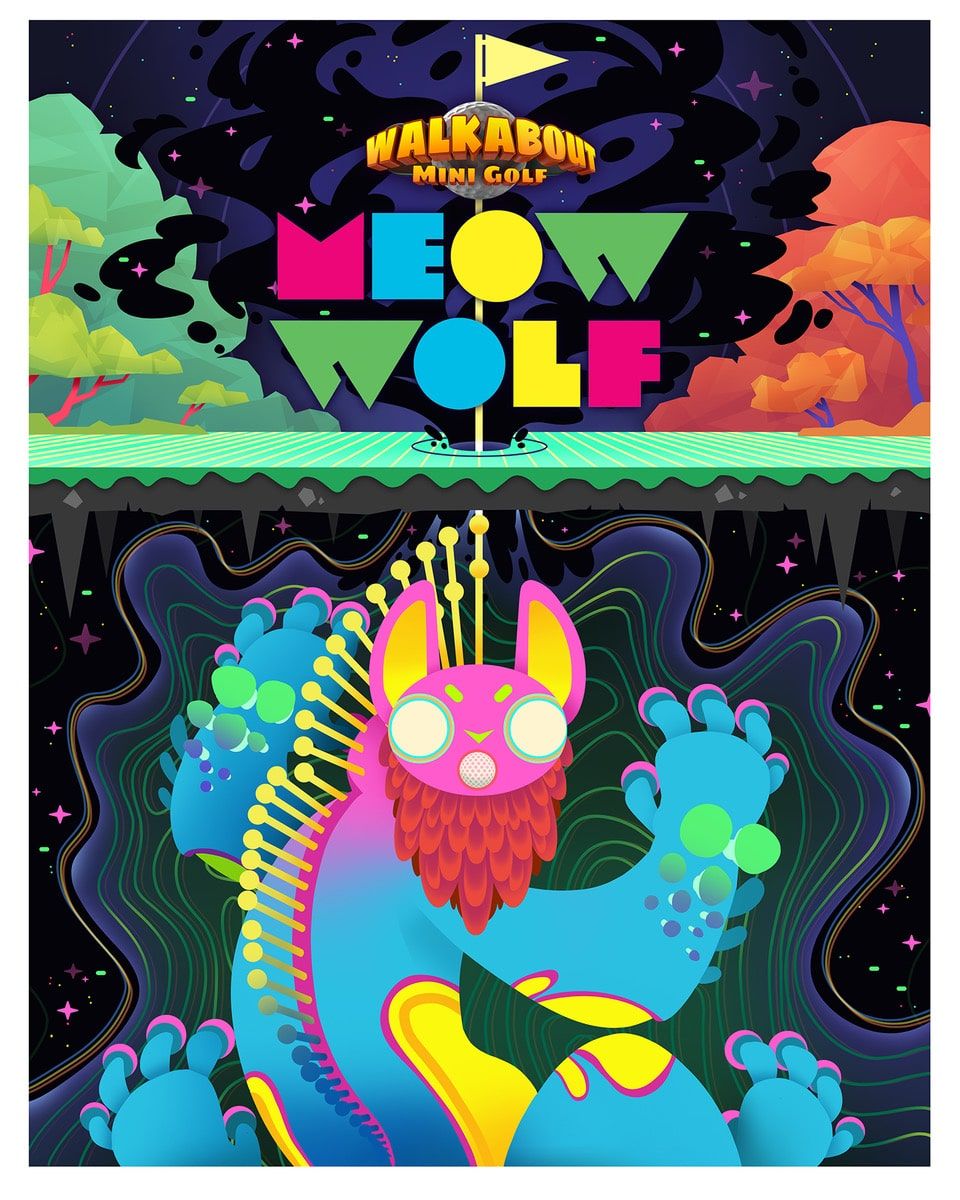 "The course will be based on a central world in the Meow Wolf Denver location called Numina— a sentient universe attempting to communicate in the peculiar language of mini golf," according to Mighty Coconut.
The course marks Walkabout's third licensing partnership for the mini golf game following Myst island from Cyan and Labyrinth from Jim Henson. The studio has also been releasing new courses based on public domain ideas like Atlantis or the 1800s works of Jules Verne, beginning with his story 20,000 Leagues Under The Sea. The studio's most recent original course, Upside Town, messes with gravity in ways that are reminiscent of Portal, Inception, and Doctor Strange.
Mighty Coconut's head Lucas Martell said the Meow Wolf course will be the game's 21st course with three others releasing after Upside Town but before Meow Wolf.
"Meow Wolf is obviously going to break the mold a little bit about what mini golf is," Martell said. "But we've also got three coming before then that are also for the folks who are really into the classic stuff."
Might Coconut also announced it is partnering with location-based entertainment companies to expand Walkabout into arcade chains as well.
We'll have the latest on Walkabout as we continue to build out tours of every course as we track the developer's growing ambition and design skill.
Walkabout Mini Golf released in September 2020, just weeks before the Quest 2, and benefitted from the very large number of people who bought into the system in the years afterward. With the iPhone version of the game debuting in the same rough time frame that's been associated with Apple's forthcoming mixed reality headset, we'll be extremely curious to see whether Walkabout is able to find a large audience among Apple customers as well.