This week at GDC 2017 the head of Vive Studios, Joel Brennon, announced a brand new title for the HTC Vive headset developed by Free Range Games. It's called VR Sports and if that sounds familiar it's because it should.
Last year Oculus Studios released a game called VR Sports Challenge (8.5/10) — shown below. This was a launch title for the Oculus Touch controller platform and it featured a variety of different sporting mini-games that showed off the capabilities of the new devices.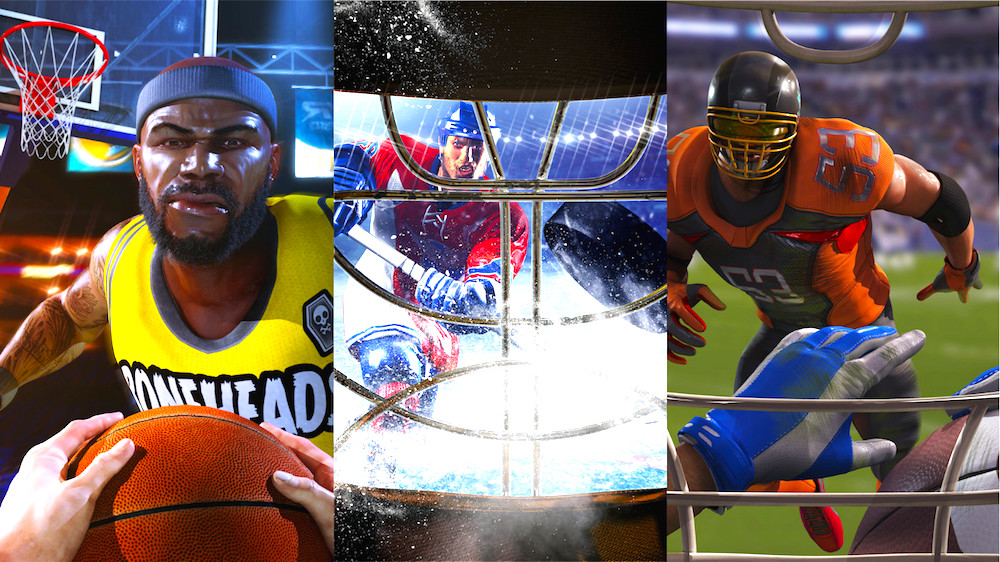 Sports applications are a simple, easy to understand and fun for VR users. However, like all Oculus Studios games it could only be played on the Oculus Rift headset.
VR Sports Challenge focused on football, basketball, baseball, and hockey. The Vive Studios answer, VR Sports, drops the last word of the title and focuses on ping pong and tennis exclusively. And it absolutely nails it.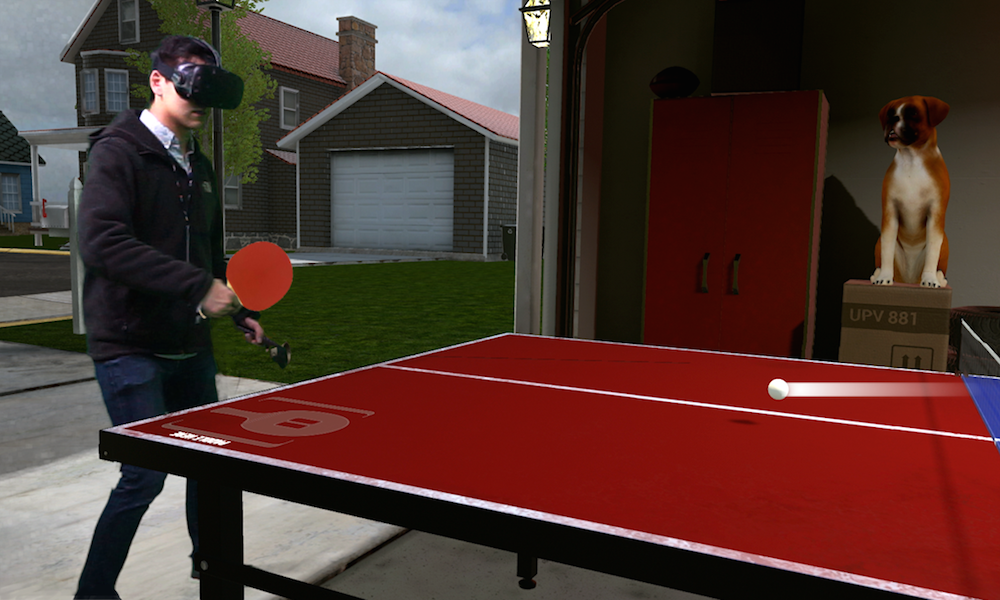 I had the chance to try VR Sports during a meeting with Vive at GDC this week. I was booted into a room that looked like Pearl Jam's AirBnB. The walls were grungy, a chalkboard was covered in graffiti, and there was a bonfire next to a motorcycle for no reason at all. Contrasting this grunge was a pristine, red and blue ping pong table. Across it stood my opponent: a man comprised of a head, torso, hands and nothing else. One would think these physical limitations would hold him back in a game like ping pong, but he overcame them gloriously.
Ping Pong in VR Sports plays phenomenally. I love the game in real life and seeing it brought into VR with such amazing physics and satisfying haptics brought an instant smile to my face. The only thing that reminded me that this was not a real ping pong match was that I was slightly more successful than usual inside the game's engine than I am in the real world.
This is not to say that the game was easy, however. Mr. No Arms across the way got more than his fair share of shots past me and made some amazing saves. I eventually won the game. But not by much.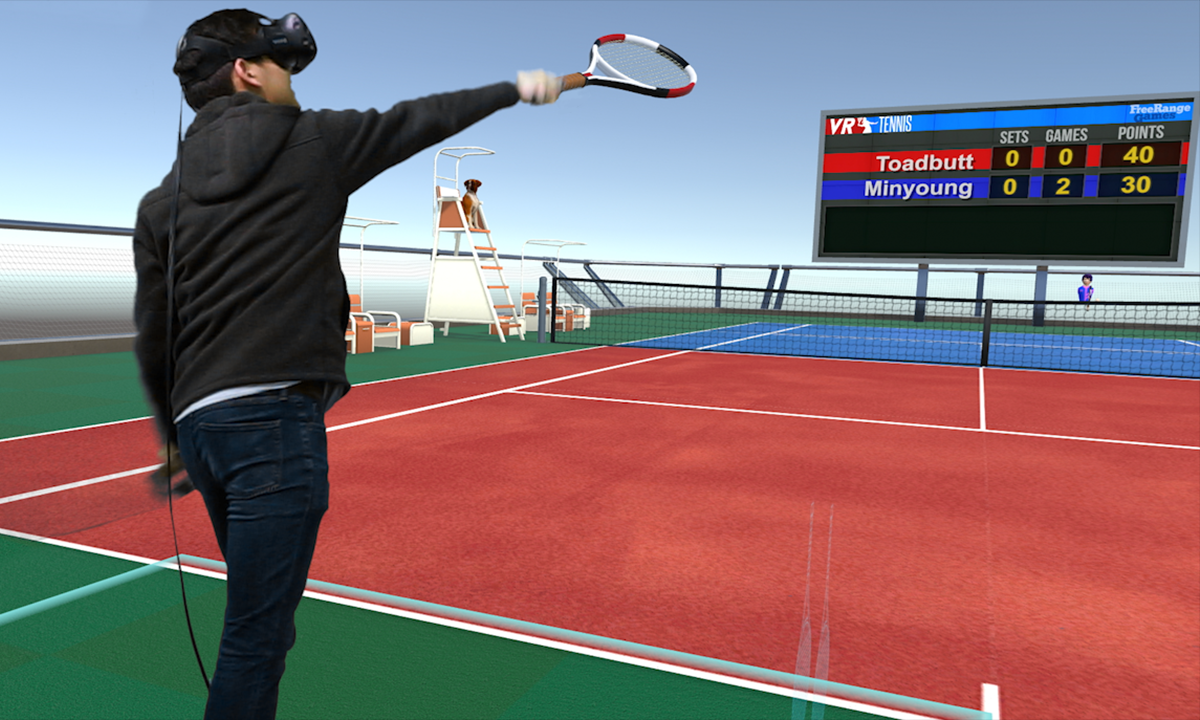 Tennis is similarly realistic and physically satisfying in VR Sports. Every time your opponent sends the ball your way the game warps you to the best position from which to return if all you want to do is focus on swinging correctly. However, you can use the trackpad to warp around the court freely as well.
Both sports will also feature either a casual or challenging play with tournament mode, as well as cometitive head-to-head multiplayer for each available at launch. Each sport has six different opponents, along with with different corresponding environment to match and different play styles.
VR Sports should have actual ping pong manufacturers shaking in their boots. I can't imagine families of the future spending hundreds on a table when something this convincing is playable with VR.
VR Sports is slated to launch on Steam with HTC Vive support on March 14th for $19.99.