HTC's Viveport is quickly growing from a simple storefront into a much wider-reaching platform, with iterations on PC and mobile. But Viveport is also looking to branch off from selling content to consumer devices in a big way with a push towards arcades that HTC says will be worth "$100 million".
Viveport Arcade is a service that connects developers and their content to arcades around the world. It allows developers to upload their products to a protected portal of experiences, in the process giving HTC the rights to sell and showcase their work in public spaces. At the same time, venue operators can sign up to the initiative, either online or by contacting HTC directly depending on size. They'll buy a certain number of minutes of playtime for specific games, the cost of which HTC splits 50/50 with developers. Once customers have used up those minutes, operators can buy more.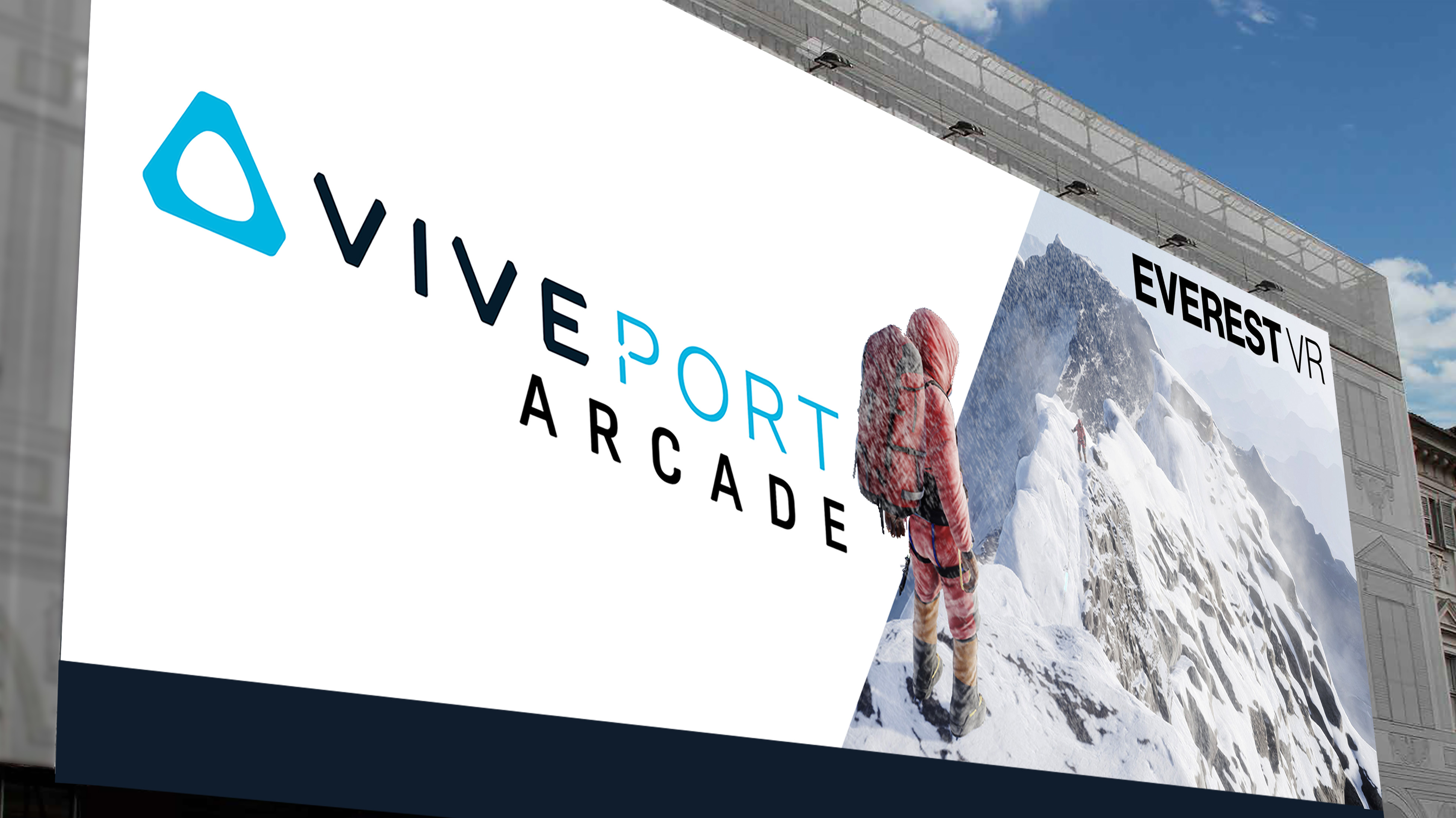 Today, HTC announced that two popular Vive experiences, Phosphor Games' The Brookhaven Experiment and Solfar Studios' Everest VR, had joined the initiative, which has grown to over 120 titles.
HTC claims the initiative will benefit the VR ecosystem in three ways. "From a user point of view, finally we're democratizing access to high-end VR experiences," Rikard Steiber, President of Viveport and SVP of Virtual Reality at HTC, told UploadVR. "For a few bucks anyone can have this experience, and that's been a big problem before."
For developers, Steiber states that Viveport Arcade is a "safe way" to monetize VR content in arcades, offering DRM protection, securing money collection through its own systems, and providing them with statistics. The middle-man approach also streamlines the process of deploying creator's content to arcades and helps combat unauthorized commercial use of their experiences.
Operators around the world, meanwhile, get easy access to a wide variety of VR content at a "very, very small cost", according to Steiber. If a small business, in possession of perhaps 10 Vive headsets, wishes to utilize the platform they can simply do it online through Viveport Arcade and not have to reach out to developers individually. Larger organizations can do the same, though may need to get in direct contact with HTC to do so.
The advantages for these businesses will also grow over time; Steiber says that content may expand beyond Vive in the near future and open to other platforms like the Oculus Rift and mobile devices.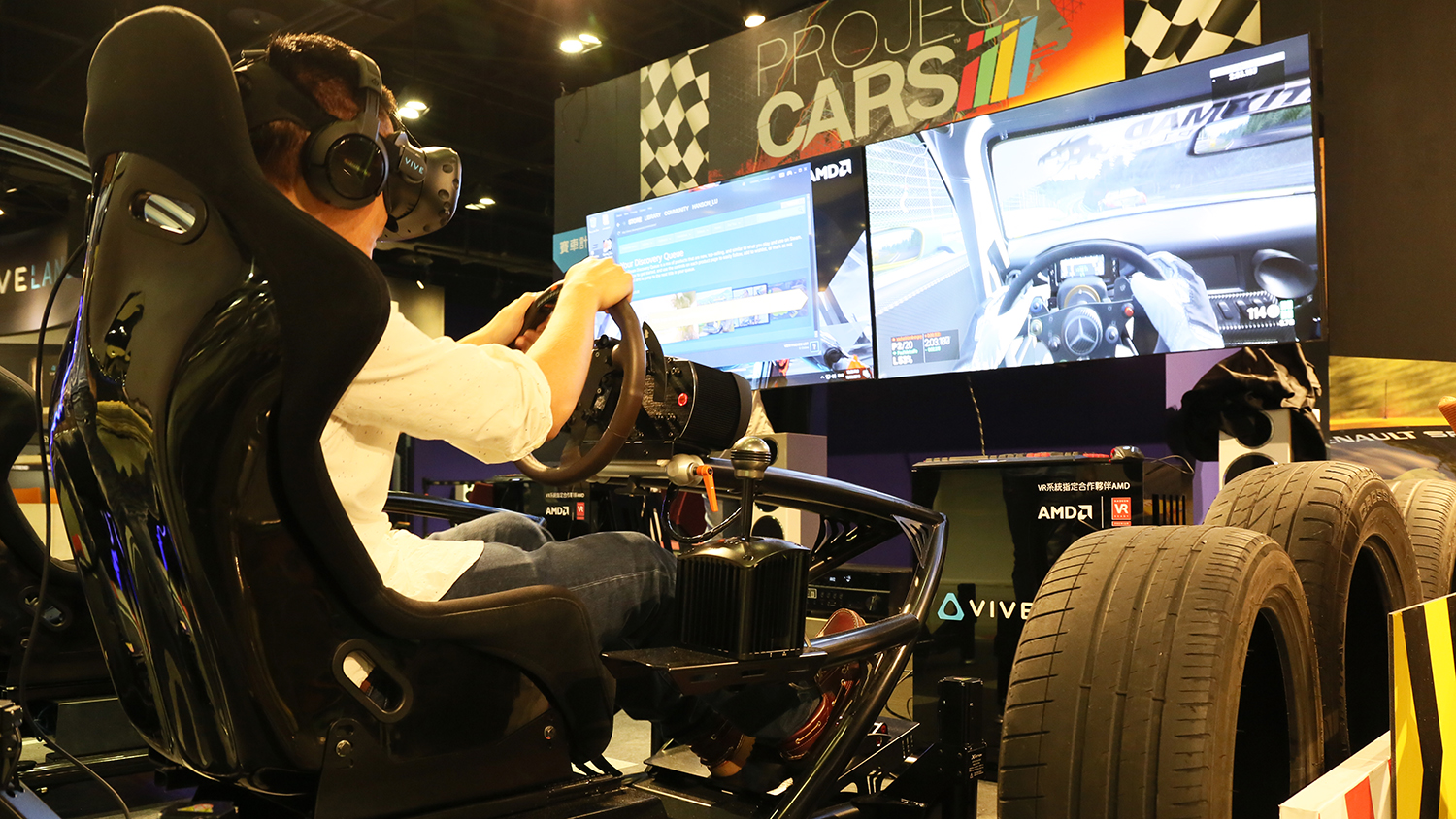 "We think this is a $100 million opportunity at least for the next two years. So it's money here and now," Steiber said. HTC expects "thousands" of arcade stations to utilize Viveport Arcade by the end of next year, though right now it's only operating in pilot centers, like the Viveland arcade in Taipei that we reported on yesterday. The company will gather feedback from these tests, and then there are plans for another arcade center in Europe, though Steiber wouldn't share exactly where. A US roll out should happen next year.
HTC will also be looking to invest in "made for arcade" VR experiences, be they new projects or adaptations of existing ones that get users into games faster. Speaking to UploadVR, Thor Gunnarsson, Co-Founder and Business Development Director at Solfar Studios said he expects the platform to provide "meaningful sources of revenue" in the years to come, though noted it was too early to ascribe numbers to that right now.