Take a look at Twisted Pixel Games' past releases such as Splosion Man and Comic Jumper, and you'll notice common themes like interesting characters, vibrant settings, and unique gameplay mechanics. The company's experience creating such memorable elements has culminated in their latest effort, Wilson's Heart, a visceral first-person experience built from the ground up for VR on Oculus Rift.
Set in the 1940s, Wilson's Heart casts players as Robert Wilson, a patient who wakes up in a hospital only to discover that his heart has been replaced with a strange mechanical device. As you begin to explore your surroundings, you realize that something is terribly wrong with the hospital, and you must race to solve puzzles, survive ghostly encounters, and figure out the mystery behind your predicament.
Wilson's Heart is now a part of the new GeForce GTX Oculus Rift Bundle, too. Gamers who purchase a qualifying GeForce GTX 1080 Ti, 1080, 1070 or 1060 video card, system, or laptop along with the Oculus Rift and Oculus Touch motion controllers will get three great VR games for free. You get the superb action title Superhot VR, Insomniac Games' magic infused The Unspoken, and Twisted Pixel Games' virtual reality powered psychological thriller that's guaranteed to get your heart pumping.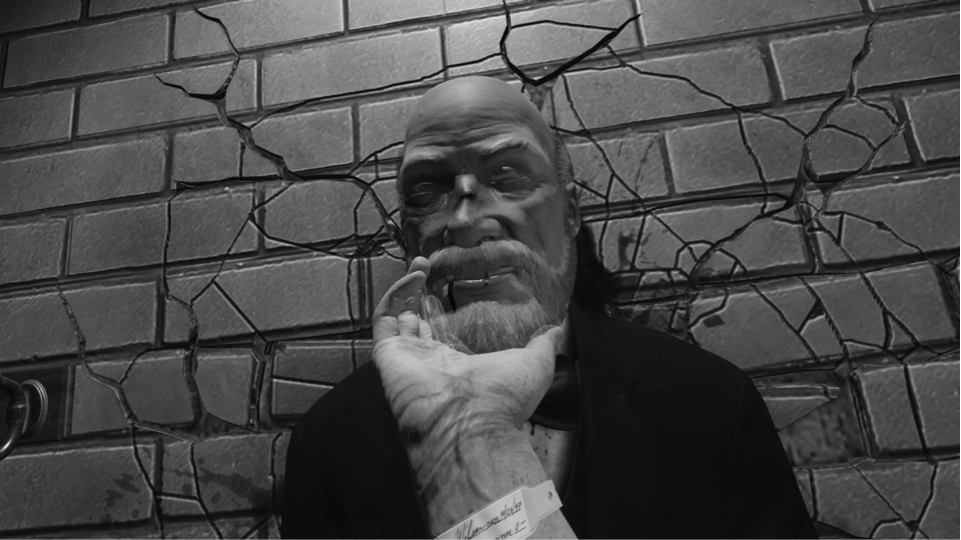 The Heart of the Matter
Creating this kind of unique, visceral experience was the main goal Twisted Pixel Games had in mind from the very start. Even though Wilson's Heart represents a new direction for the company, they still wanted to stay true to their history of creating titles capable of impacting gamers in a profound way.
"Wilson's Heart will be our seventh original title but it's our first designed to be played from the first-person perspective," Twisted Pixel Games' Chief Creative Officer Josh Bear explains. "That change brought new challenges but we were still able to rely on our past experiences in several ways, like making character interactions feel engaging and responsive, emphasizing quality animation, and pacing the gameplay with a variety of mechanics across puzzle solving, combat and exploration."
The move to the emerging VR platform was also in line with the company values, as Chief Executive Officer Bill Muehl explains: "We also like pushing the potential of new tech. An early example of that was our 2011 title The Gunstringer where we set out to make a game for Microsoft's Kinect hardware." That willingness to embrace new technologies allowed the team to see the potential of VR rather quickly. "In 2015, Jason Rubin and Mike Doran at Oculus gave us early access to their Touch hardware and it blew us away from the moment we tried their first prototypes," Muehl says. "We knew our Wilson's Heart concept, with its first-person hand interactions, was a perfect fit."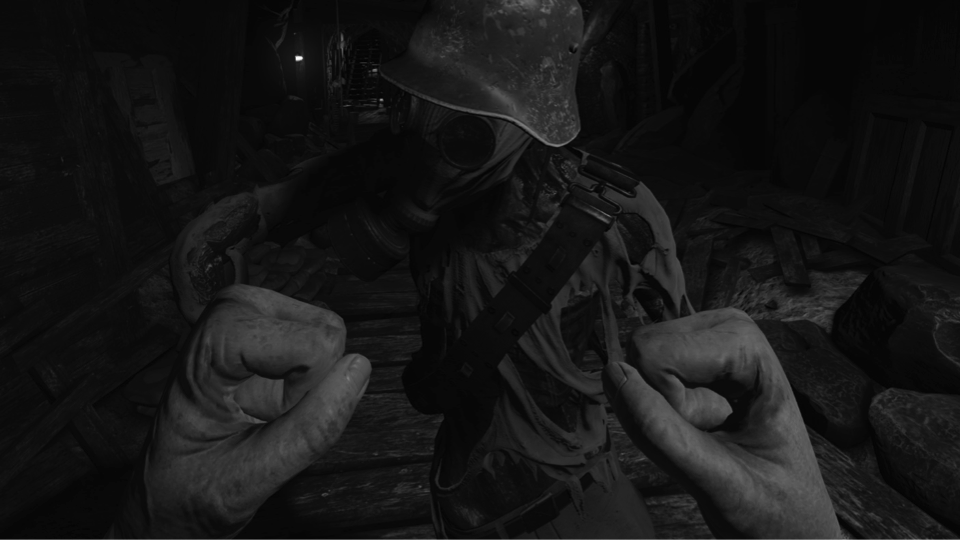 Heart To Heart
The interactions Muehl mentions is an integral part of the Wilson's Heart experience. Twisted Pixel Games worked hard to take full advantage of VR's ability to immerse players within the game world. However, this presented the team with some interesting storytelling challenges, the biggest of which revolved around a key feature of VR: the player's ability to freely look around. But that just motivated the team to look for clever ways to maintain the illusion for players.
"We saw right away that we'd need to get really smart about things like sound design and subtle visual cues to guide the player without breaking the immersion," Bear notes.
Handling player movement was also an aspect the team wanted to tackle head on. "Dealing with locomotion in VR was definitely a challenge," Bear says, "but we decided early on to commit to a node-based teleportation system that perfectly fit our gameplay and narrative design. This lets the player navigate in a more comfortable fashion, and we could ensure every encounter and interaction was as interesting as possible."
Wilson's Heart is also built using a custom engine. "We used our own internal tools, so there were some initial challenges optimizing for stereo rendering at high frame rates," Muehl says. Thankfully, the team was able to overcome the issues and ensure a great experience, especially for gamers who own capable hardware like the GTX 10-series that can adequately power a high quality VR title.
What The Heart Wants
Owning a high-end card like the GTX 1080 also means you can fully enjoy the game's signature visual style. The black-and-white graphics of Wilson's Heart lend the world an incredible sense of atmosphere and mood while also paying loving tribute to the early days of cinematic history.
"We drew a lot of inspiration from the old Universal Monster movies," Bear says. "I'm a big fan of the Boris Karloff, Bela Lugosi, Lon Chaney Jr. era of the 30s and 40s so you'll see lots of callbacks to their movies." In terms of vibe and storytelling, Bear also cites another iconic property that stands as one of the best TV shows ever created: "There's some Twilight Zone influence in there as well."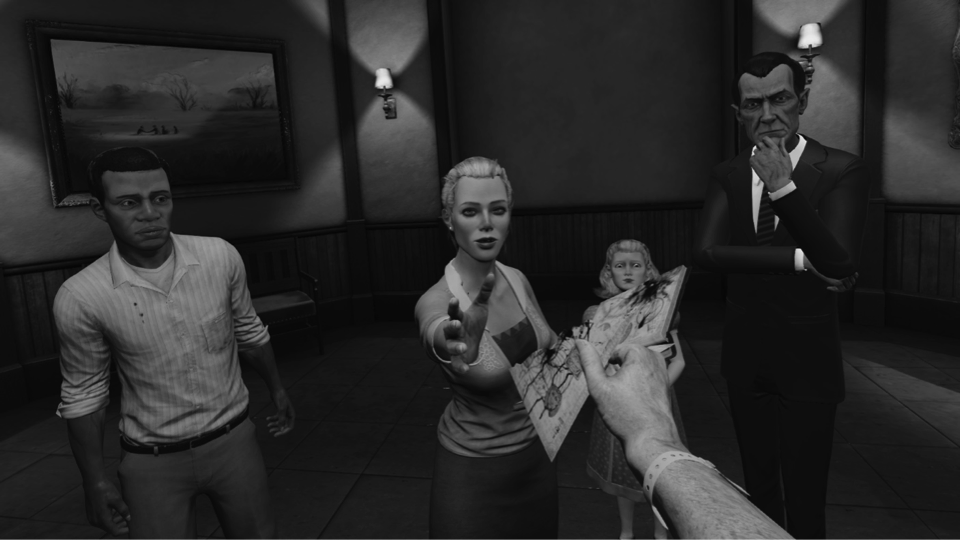 There was, however, some initial trepidation as to whether or not it was the right choice for the game. "Honestly, we weren't sure if the grayscale art direction was going to help or hurt us," Muehl admits. "But once we had a prototype running on the Oculus Rift, we saw right away that it wasn't a distraction at all. It actually turned out to be key in building the atmosphere we were looking for. The grayscale also allows us to play with lighting and shadows in ways that can be more dramatic than color."
The Beating Heart
With a cinematic art style and a compelling first-person perspective in place, Twisted Pixel Games could focus on the next layer of storytelling: the game's audio. The team built an extensive library of sound effects and music to bring the world to life. They also hired an experienced cast of actors and actresses so every character you encounter is guaranteed to be memorable.
"We were certainly fortunate to get so many high caliber actors involved," Muehl says. "Having talent like Peter Weller, Rosario Dawson, and Alfred Molina on board really elevated the production value of each character's personality."
To help the actors get into their roles, Twisted Pixel Games shared an early version of Wilson's Heart so that they could experience the world for themselves. While it was mainly done to help inspire their performances, the team also found it gratifying that respected professionals who have starred in big budget hits were enthusiastic about their work.
"Watching their excitement and positive reactions to the game while using the Oculus Rift and Touch controllers was really encouraging," Bear says, "especially knowing that they've also worked on blockbuster films throughout their careers."
The Heart's Content
It's fitting that Twisted Pixel Games turned to classic cinema for inspiration while creating their first VR game. Just as the film industry of the early 20s and 30s brought us wondrous movies that paved the way for current blockbusters, the relatively new medium of modern virtual reality has given us experiences like Wilson's Heart that demonstrate the incredible things to come.
With its heady mix of atmosphere, storytelling, and refined gameplay mechanics that take full advantage of VR, Twisted Pixel Games' latest effort helps prove the platform's potential to transport our minds and dazzle our senses.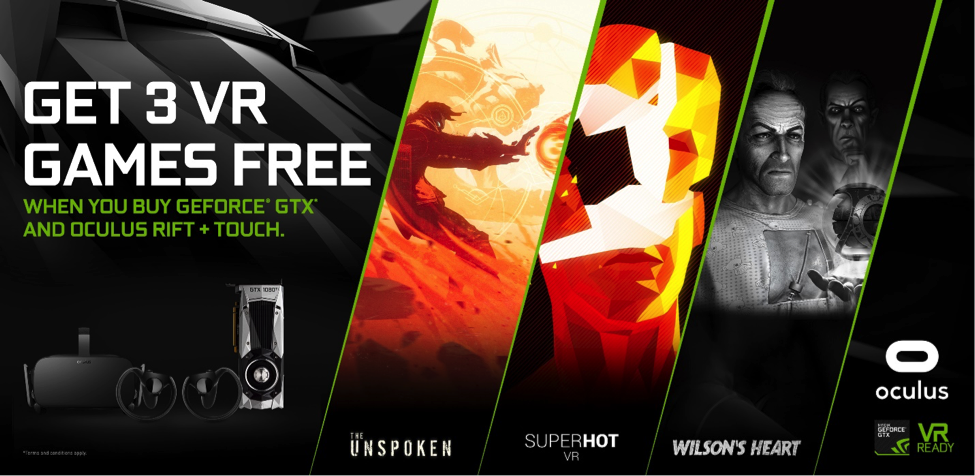 Gamers can claim their free copy of Wilson's Heart along with two other awesome VR games—SUPERHOT VR and The Unspoken—by taking advantage of the new GeForce GTX Oculus Rift Bundle. It combines the power of a GTX 10-series GPU with the Oculus Rift and Oculus Touch to give you the best VR experience possible. Go here to learn more about this limited time offer.
—
http://track.rtb-media.me/pixel6E7DBC73.gif
This is sponsored content which has been produced by NVIDIA.