Do you remember your favorite story books from your childhood? Do you remember their fantastic illustrations with bright colors and heart-warming tales that you read over and over again? The Turning Forest does. It remembers exactly what it was like to be tucked warm in bed and read to. And it wants to bring that cherished nostalgia to life with VR.
Later this week the BBC will launch this whimsical short film on Google Daydream, marking the corporation's first release on the platform (and hopefully one of many). It's another collaboration with director Oscar Raby, who also worked on the fantastic Easter Rising experience that debuted earlier in the year. I got to see it a few months back on the Oculus Rift and, if it's survived the transition to the mobile headset, it's certainly going to be something to check out.
As you might expect, The Turning Forest starts off in a forest. You're given a little time to sink into this autumnal world, bathed in golden sunlight and drowning in crisp, brown leaves that flutter towards the ground. It's a wonderfully peaceful opening which you fear will be rudely interrupted by the arrival of a very special guest.
I don't want to spoil any of the experience for anyone that didn't get to see it at Tribeca Film Festival, where it was a part of the official selection, but as the above trailer alludes to you'll meet something pretty spectacular during your stay in the forest. He's big, furry, ever so friendly and he's got gigantic teeth, but not the kind that are better to eat you with. Together you'll leave the forest and explore another land, making for a beautiful experience you'll want to share with others.
The Turning Forest left me fondly recalling my favorite bedtime stories, be it Where The Wild Things Are, or the adventures of Elmer the Patchwork Elephant. It was like being wrapped up in a warm blanket by a fire place and drinking a warm glass of milk on a cold winter night.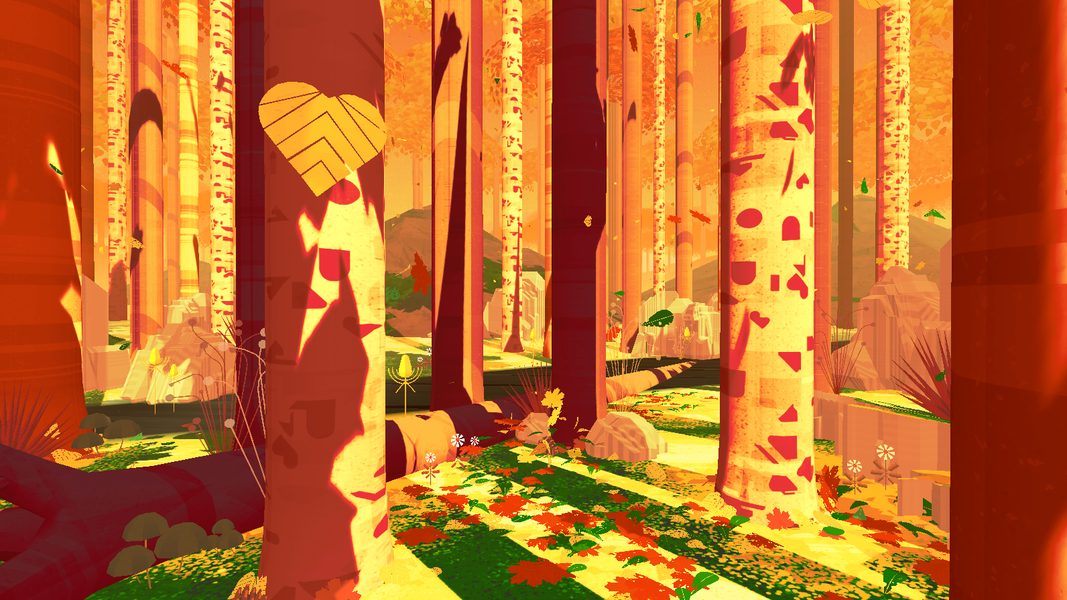 I'm excited to see what it does for other people on Daydream (I suspect they'll be reminded or a certain luck dragon). When I tried it, I spoke with Raby about the possibility of Touch controllers so I could reach into the environment, grab my new friend's enormous tufts of hair and interact with the wildlife. He agreed and that potential will hopefully come to life with the Daydream controller.
The Turning Forest will be available for free. If you're a Daydream owner, don't miss it.