After about 15 minutes exploring the newest virtual world from Turtle Rock Studios, I emerged from the forest I was journeying through and came into a clearing. I moved out to the edge of a lake, where light broke through the clouds above and descended onto the scene. I paused, took a deep breath, and just marveled.
The Well is a beautiful game.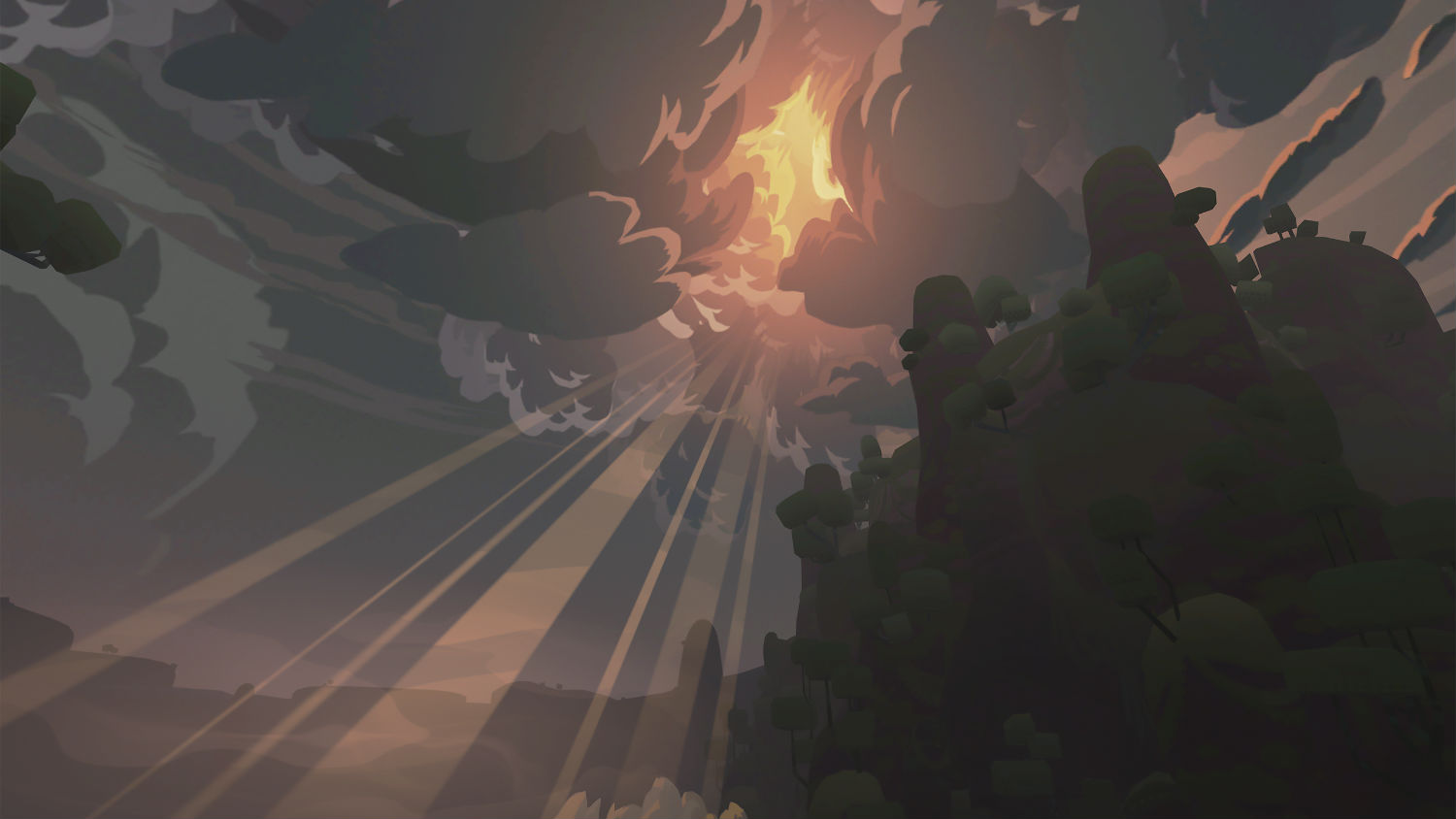 Arriving Oct. 11 for Gear VR from Turtle Rock Studios, The Well is a role-playing game that will offer players between four and six hours of gameplay for a single playthrough. The game gives players a world called Tholl to explore. This world is perfectly constructed for the Gear VR with an art style from Justin Cherry.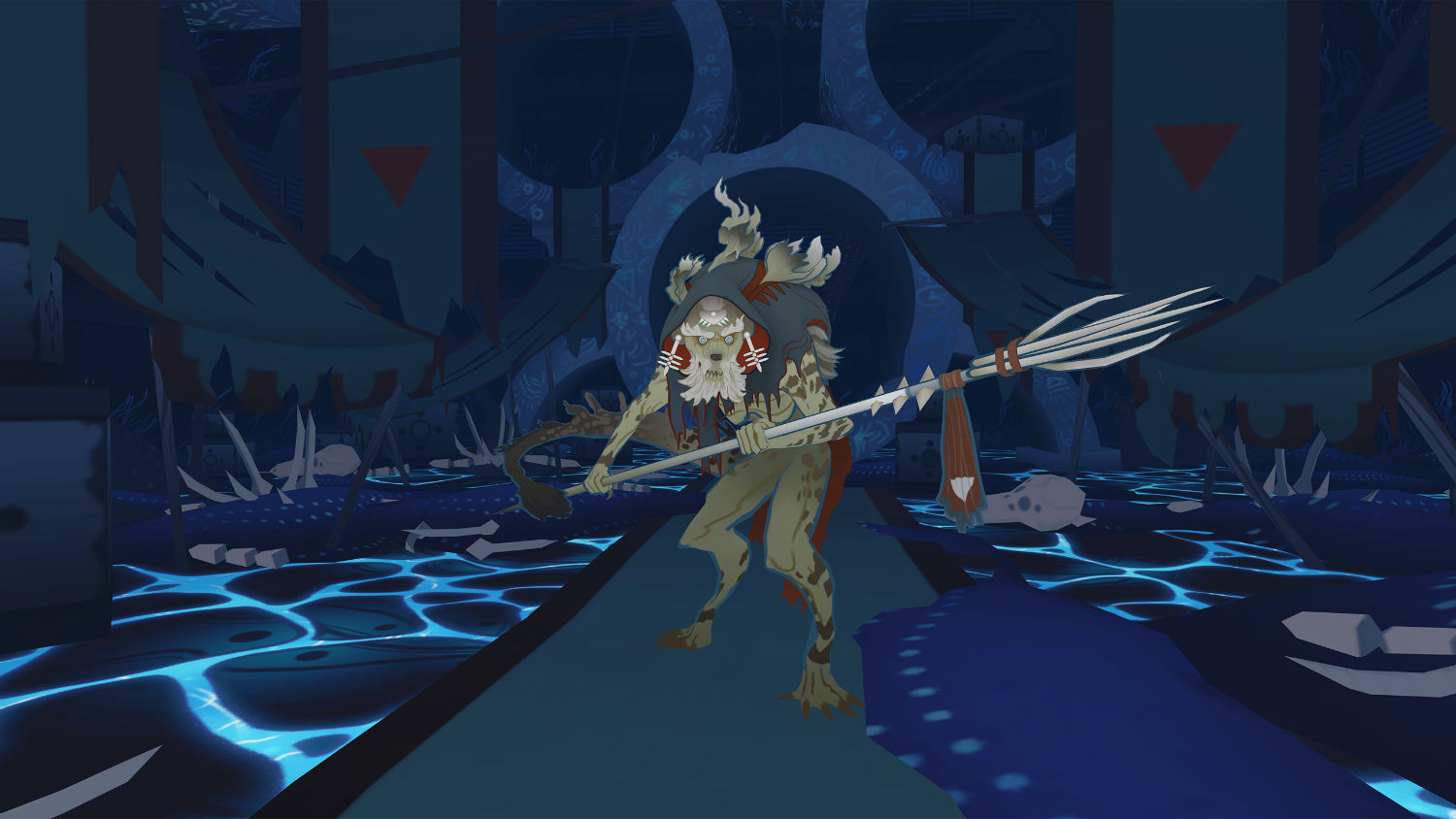 It is almost like a pop-up book that completely envelops you. Embedded throughout this post are screenshots — not concept art — from the actual game. The solid colors used throughout the world hide the screen door effect plaguing the first generation of mainstream consumer VR headsets. This style simultaneously creates a relaxing dream-like atmosphere.
Turtle Rock's VR Evolution
Turtle Rock Studios is based in the heart of Orange County, California, and it is emerging as one of the go-to studios for Facebook's Oculus. The company built a series of titles for Gear VR including another Cherry art showcase called Other Worlds, the terrifying Face Your Fears, as well as a promotional piece for Blade Runner: 2049 that we enjoyed at Comic-Con this summer.
Turtle Rock is an expert in first-person shooters. Traditional games from the company include Left 4 Dead for Valve Software and Evolve, but about half of the company's employees are working on VR now with a pair of unspecified VR projects still under wraps and a third starting later this year.
With The Well, I can see why Oculus is turning to the company for so much.
This is a first-person RPG that will see players picking up a series of companions and leveling them up through turn-based battle with a variety of colorful, beautifully designed enemies to fight.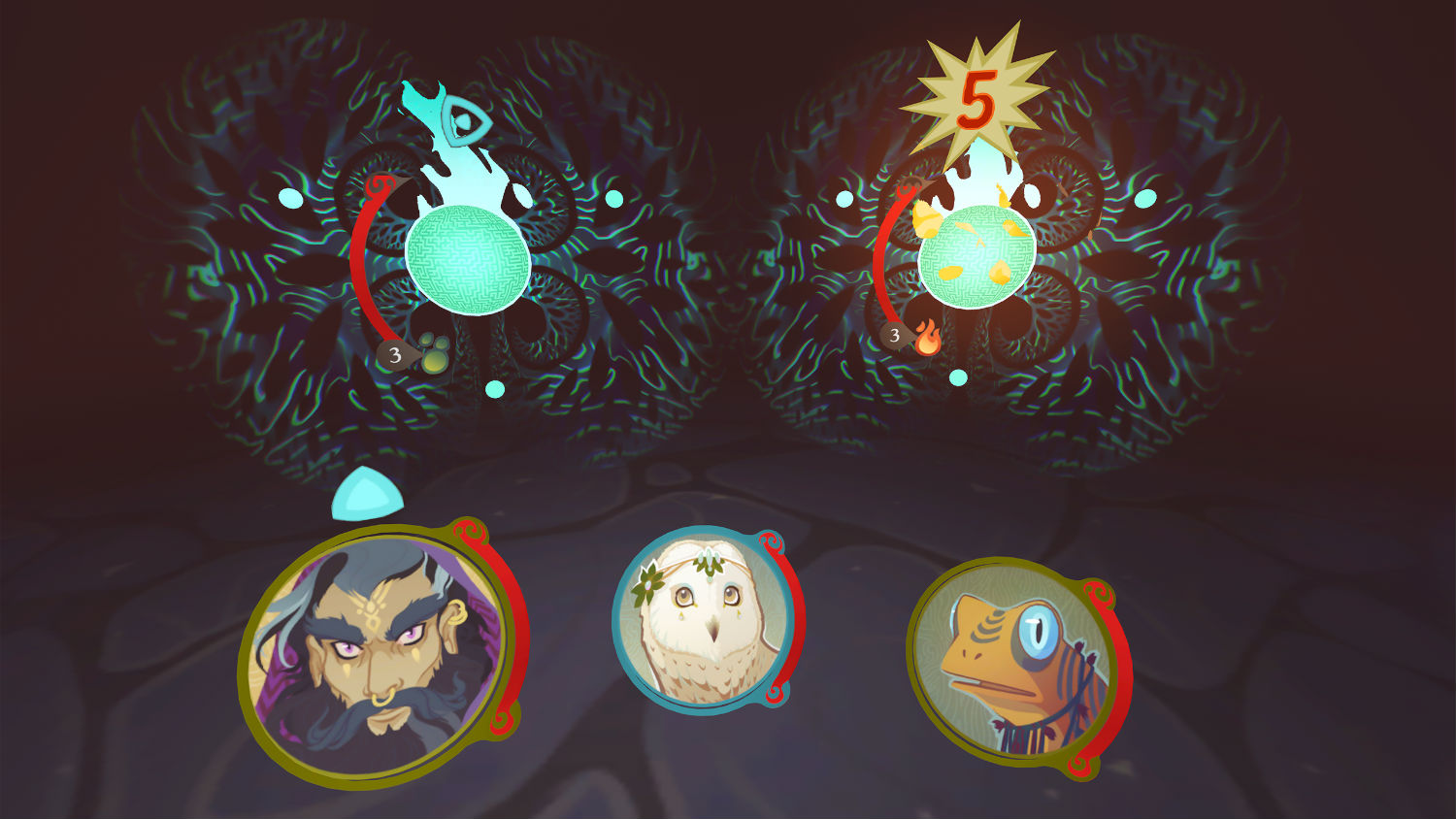 Movement through the virtual world comes in quick deliberate bursts that are somehow reminiscent of Myst, even if the world design is far from photorealistic. The first few minutes of the game walk you through how everything functions, making excellent use of the hand controller. You can easily swipe to move through the world or point at menus and pop-ups to interact with them. The game will also support gamepad, but I played it for about an hour with the Gear VR's simple motion controller resting comfortably on my leg the entire time. I'd imagine this is the more satisfying way to play.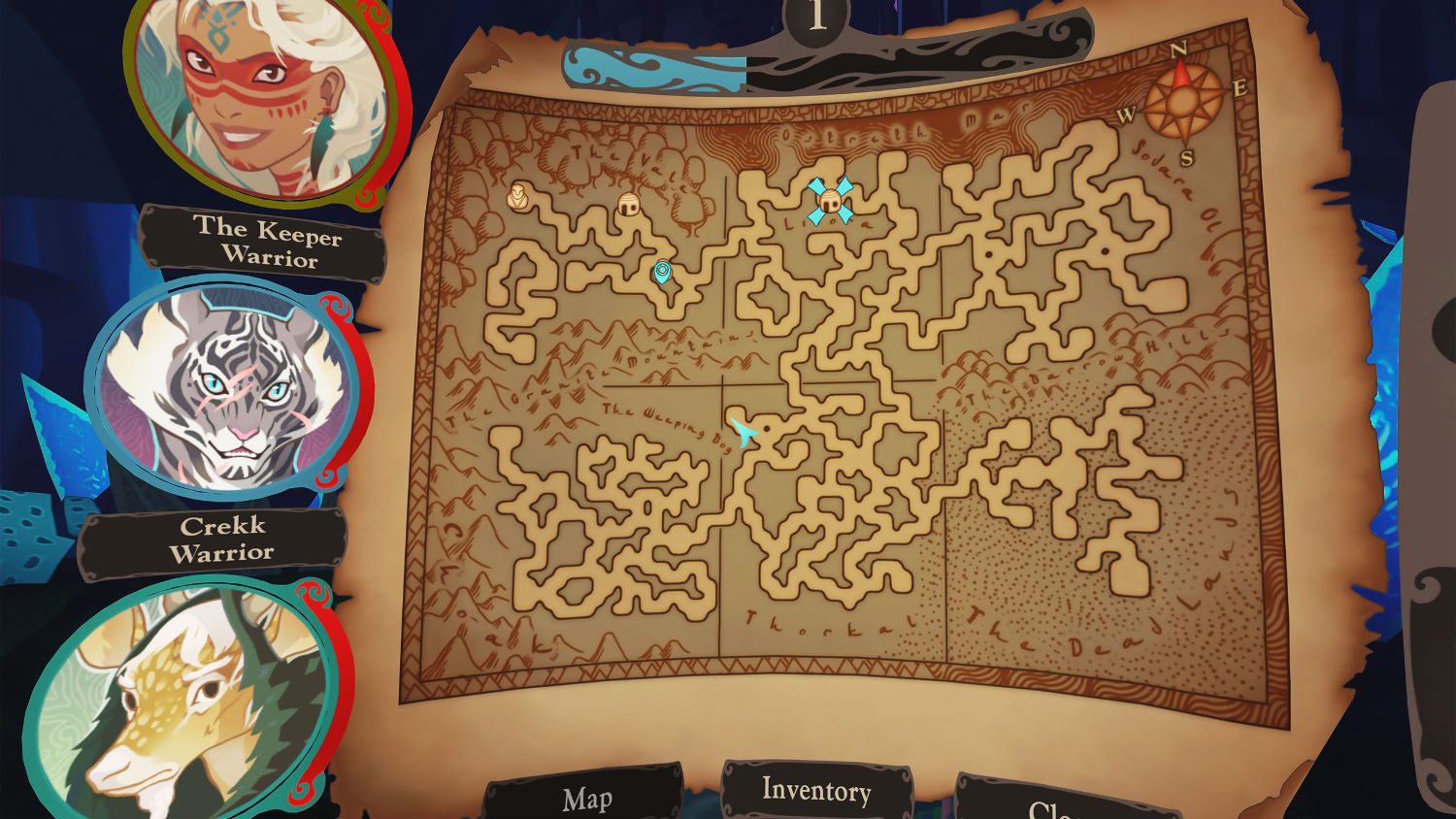 You can pick from four different classes before embarking on your journey: Warrior, Mage, Druid and Rogue. Encounters throughout the world are procedurally generated so you can play the game multiple times with different characters for a slightly different experience.
The game is mostly text driven for character dialogue and story, though there is some voice-over. Turtle Rock has done a great job displaying crisp text in VR too. The enemies are called the Tesh, and you are summoned to fight them while collecting gold and adding new companions along the way. There's a sizable map to explore (see above) with skirmishes and dungeons littered along the way.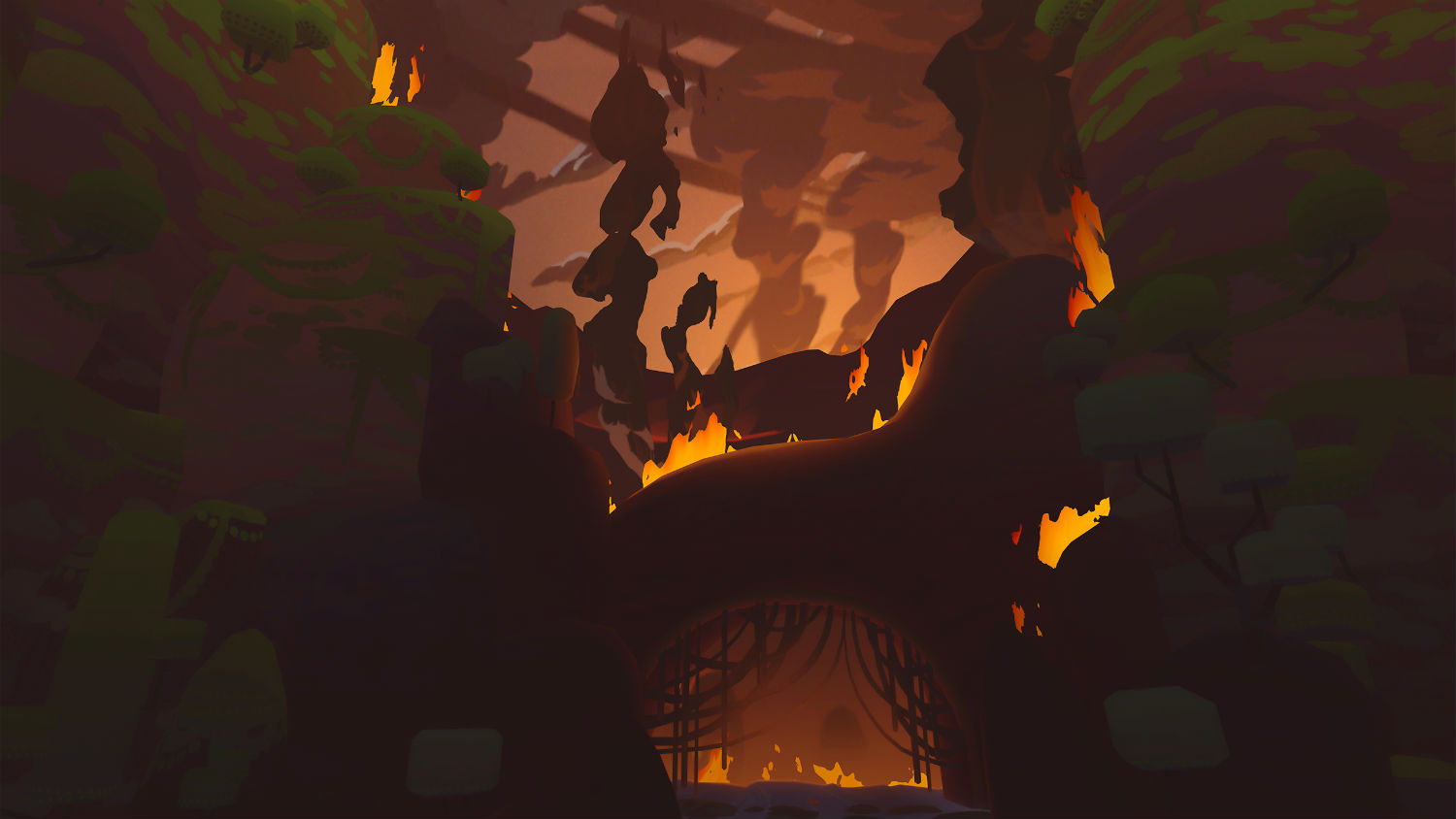 There are nine different environments throughout this world, each with their own distinctive look and varying color palettes. The Well appears to be aiming to fill a spot in the Gear VR lineup for a satisfying first-person RPG built from the ground up for VR. I've said a lot about the art, but I was not familiar with Cherry's work before visiting Turtle Rock's offices and trying the game. By the time I left, however, I had become so enamored with it I was disappointed to leave the world. I wanted to see what other surprising creatures and environments were in store.
The game is expected to sell for around $10 when it debuts on Oct. 11. Look for it on the Oculus Store.