Crytek's The Climb is now available on Oculus Quest with cross-buy enabled for Rift owners.
Check out some gameplay we captured of the game's Bay level:
The game built on Crytek's CRYENGINE on PC continues to be one of the most visually impressive projects you'll find in a VR headset. Its launch on Quest has been highly anticipated and while it clearly can't match PC, the project appears to have held onto a large chunk of its visual fidelity despite running on Quest's lower powered chipset.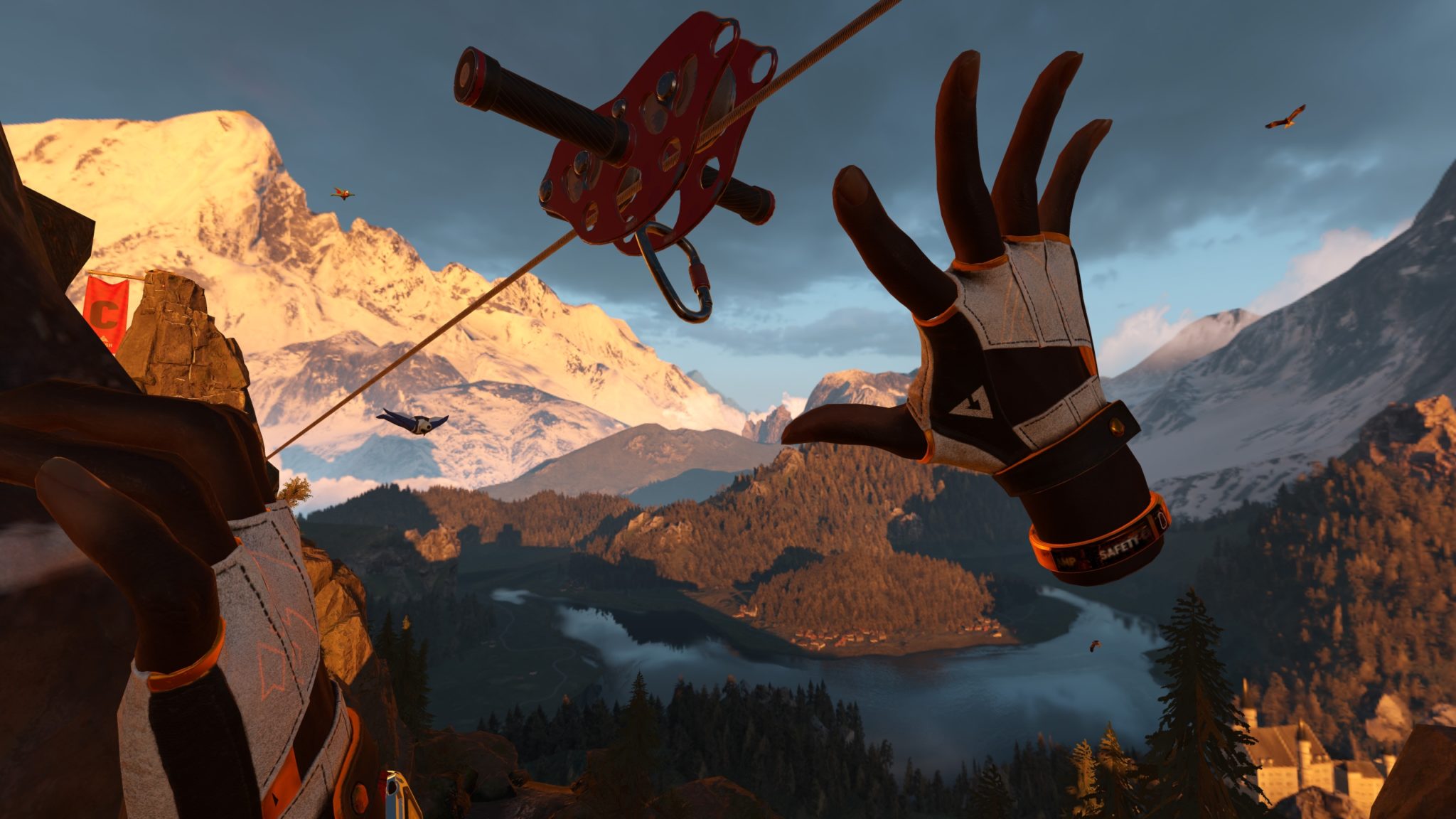 The game features three settings to climb — Alps, Bay, and Canyon — with multiple routes and day or night lighting as well as different modes to fit various play styles. There's a Tourist mode available, for example, that simplifies the game mechanics so that players can enjoy the scenery rather than focusing so much on, you know, not falling. There's also an asynchronous multiplayer mode that lets you compete against your friends by trying to make it up the mountain faster. The project is priced at $29.99 and takes up around 1.63 gigabytes on Quest, according to its store page.
We can't wait to dig deeper into The Climb and get a good handle on how it compares to the earlier Rift version. The wireless freedom on Quest seems like it will be an incredible fit for the project as removing the tether from the game may make players more comfortable reaching for hard-to-get handholds.
Have you tried The Climb yet on Quest? What do you think? Please share in the comments.