This has been republished from early June 2018 to coincide with E3 week.
When Oculus and Insomniac Games first teased this new game last week, I mostly just had questions. All we saw was the single teaser image in that article and some brief allusions to the fact that it will include movement systems that let you "go wherever you want." But now, we know a lot more.
Specifically, the game is called Stormland and it's being developed in partnership with Oculus Studios as a Rift exclusive, just like Insomniac's Edge of Nowhere, The Unspoken, and Feral Rites.
The announcement trailer below is over three minutes long and packs in plenty of cinematics, actual gameplay footage, and a heaping dose of ominous world building. Then after getting a sneak preview of the trailer last week I got the chance to speak with Chad Dezern, Chief Creative Officer at Insomniac Games, and Mike Daly, Lead Designer on Stormland and they revealed just how ambitious and bold their plan is for this upcoming project really is.
In Stormland you play as an android that's been beaten up and left for dead. Clinging just barely to life, you've got to travel around the world, exploring ruins and lush environments in search of gear and equipment to augment your body and abilities. It features a free-form movement system including climbing, leaping, smooth movement, gliding through the air, and flying along slipstreams at high speed. Harnessing the power of guns, explosive, electrical powers, and more you can fight back against an invasive sentry force and take down massive guardians in both single-player and multiplayer.
"We love experimenting with VR mechanics and Stormland represents the culmination of three VR projects at Insomniac," explained Dezern. "That's meant a lot of thinking about movement, combat, and structure that has gone into both our console and VR titles over the years."
Few developers currently working in the VR space have the history, lineage, and sheer quality track record of Insomniac Games. From the original Spyro the Dragon trilogy, to a slew of excellent Ratchet & Clank games, the Resistance FPS trilogy, Sunset Overdrive, their trio of VR games, and even the upcoming PS4-exclusive Spider-Man game, this is a studio that's had its hand in some of the biggest and best projects in the whole game industry. Channeling that wealth of knowledge and applying it to VR game design is an excellent boon for gamers.
With Stormland it's truly shaping up to be a culmination of sorts. It's got intense, fast-paced first-person combat like the Resistance games, a frenetic and dynamic world like Sunset Overdrive, a settign that's teeming with life to see and areas to explore like Ratchet & Clank, and it's got the years of iteration learned from three different VR titles.
But what makes Stormland truly special is how it's constantly evolving. The Tempest is a powerful force of storms that ravages the land frequently (as in every week or two in real world time) causing it to shift and change and adapt, which creates new areas to explore, new loot to find, and new challenges to tackle. In this way, it's a story that keeps going and keeps changing to keep players engaged.
"When a new game comes out it's fun to talk to friends about the experiences you've had discovering things and the tricks you've found," said Daly. "But we thought, 'What if we had a game that could capture that feeling over and over again, every week?' That's sort of how Stormland was born. Each island on the horizon holds the potential for something amazing whether that be equipment, enemies, world history, exploration, or something else. So by the time you get a sense for the layout, come back day after day to master it, and then right as you feel you're more or less done with it you get a whole new world again."
If you think that sounds too ambitious to work, I don't blame you. I've played MMOs that have tried to capture that "ever-changing world and story" concept, such as Guild Wars 2, and it never seems to really come together as well in action as it sounded on paper. EverQuest Next, which was canceled, was reportedly trying to capture a similar feeling. Perhaps being a non-MMO will help keep the scope in line.
"We are not going to ship with four quadrillion planets," said Daly. "Everything you see in the game has been thoughtfully put together, but put together in a way that lends itself to artistic variation with our streamlined process."
Even though Stormland is very much not an MMO, I can't help but get vibes of other shared world games like Destiny. With a mixture of procedural and hand-crafted locales, Insomniac may be able to pull it off.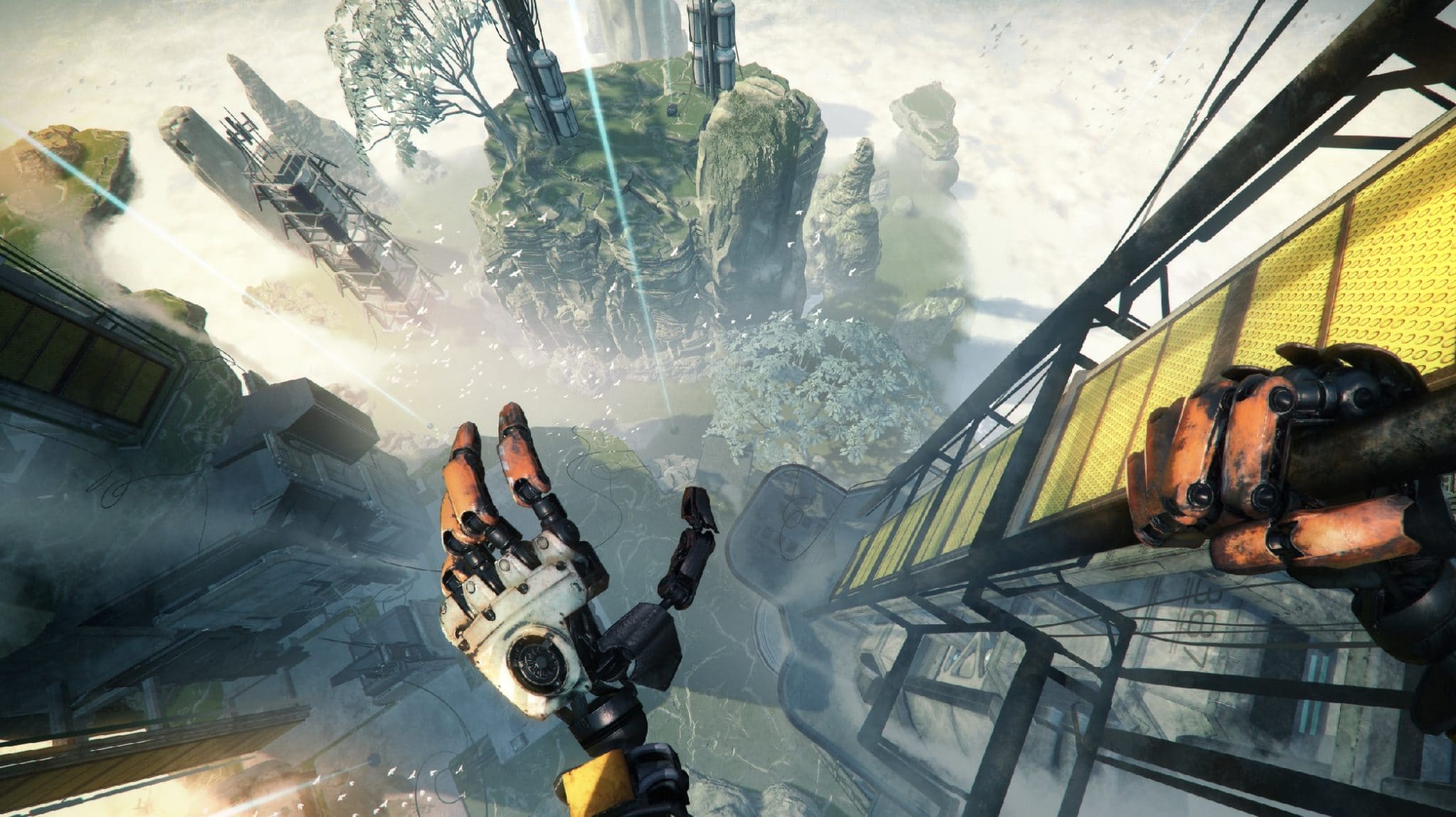 "We see all of this potential to make a world that has a bigger impact when you've got the headset on," said Dezern. "All of these moments that create a sense of wonder feel more amazing with the ambiance of the world and the music and the undivided attention you get from VR. This was our way, coupling with a set of movement mechanics that we've made over a very long time, to achieve something that we just could not have made in the console space at all."
The VR community is hungry for a game like this that can actually stay fresh and keep delivering interesting, quality content on a regular basis.
I don't want over-hype things since I haven't even gotten my hands on the game for myself yet, but Stormland is honestly sounding like the best bits of most other VR games, mashed together, and extrapolated across one of the most ambitious game premises I've heard in quite some time.
Fingers crossed.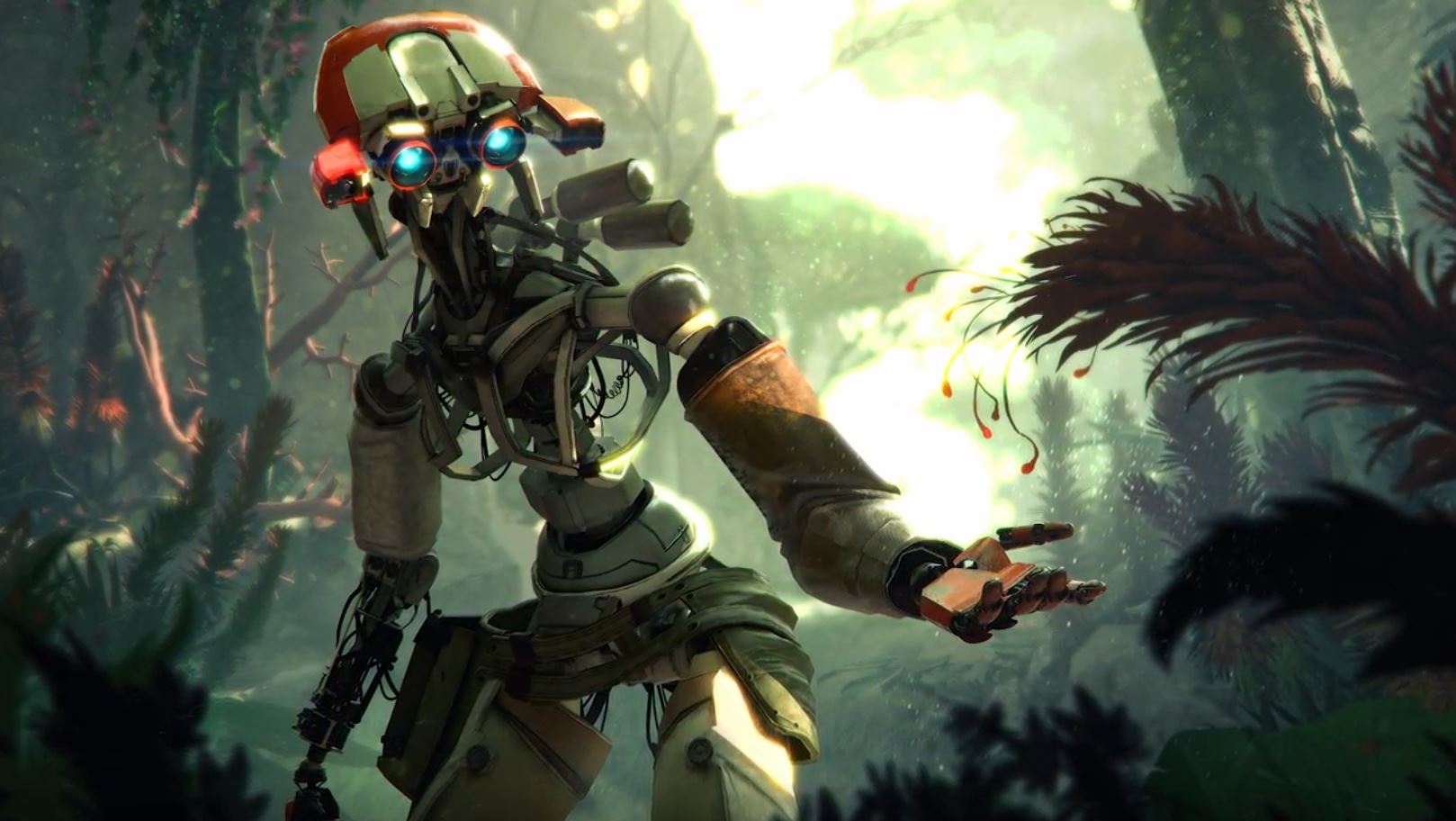 Stormland does not currently have a firm release date, although Oculus has told us Insomniac aims to take its time and make this next game as good as it can be. That's why they decided to hold off on media demos at the pre-E3 showcase and that's why the game won't be playable at E3 at all. Hopefully a playable version is on display at Oculus Connect 5 later this year. As of now, Stormland is slated for a 2019 release.
What do you think of Insomniac's ambitious next project? Let us know down in the comments below!