SteamVR is an essential platform for virtual reality and, starting today, exploring it is about to get a whole lot better.
In a community post published today, Valve Software is announcing a major update that will vastly improve the way users can interact with VR content and friends. SteamVR Home is the name of a new beta program that will bring a wealth of new options to users including new environments, avatars and social capabilities.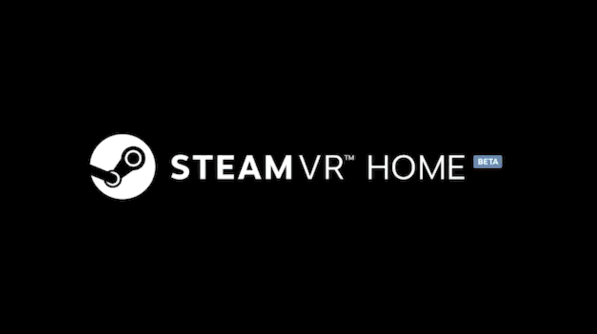 According to Valve:
"Today we are updating SteamVR with a new home experience that is richer, more interactive, and more social than the existing launch area. SteamVR Home is currently in beta and will appear for everyone who opts in to SteamVR Beta…

We've also heard loud and clear that creators want the ability to make more detailed home environments, with sound, animation, interaction, and social elements. All of these features and more are now available with the new SteamVR Home update."
Environments are the first thing getting a major makeover in SteamVR Home. The sterile background and basic menus of the previous iteration will be replaced by spaces that "can now be higher resolution and support animation, sound, games, and interactivity."
New environments can be made by users inside the SteamVR Workshop.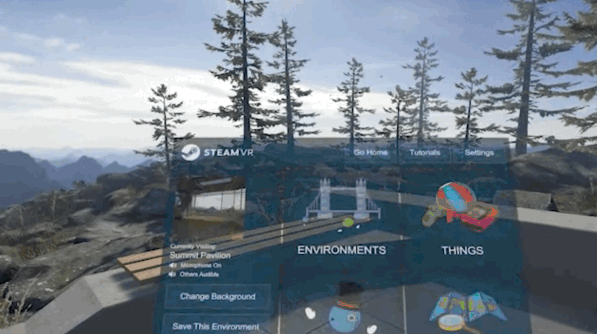 You'll also now have the ability to create a personal avatar from a selection of pre-loaded pieces and parts. You can "choose your avatar's head and accessorize it with wearables and props. Additional avatars and wearables can be found by completing quests in other SteamVR environments."
Invite Friends To Your Virtual Home In Steam
VR social interactions will also be possible with your Steam friends for the first time:
SteamVR Home has social functions built in, making it easier than ever to connect to friends and other players. Invite friends to join you in your home space, or open any environment up to friends or the public. Voice chat with other players, interact with tools and props, and explore different SteamVR environments with others.
Lastly, this all may look familiar to longtime SteamVR users. This is because the entire thing is essentially an updated version of another SteamVR application: Destinations. Valve explained the future of Destinations in a separate posting which states that:
"The short of it is that we are building the core functionality of Destinations into SteamVR as SteamVR Home (Beta). This means that richer environments, props, tools, multiplayer, and avatars will be available to all players by default…Once this update is out of SteamVR Beta the Destinations application will no longer be updated."