Star Trek: Bridge Crew looks like the first official virtual reality game for the franchise, coming later this year to Rift, Vive and PlayStation VR.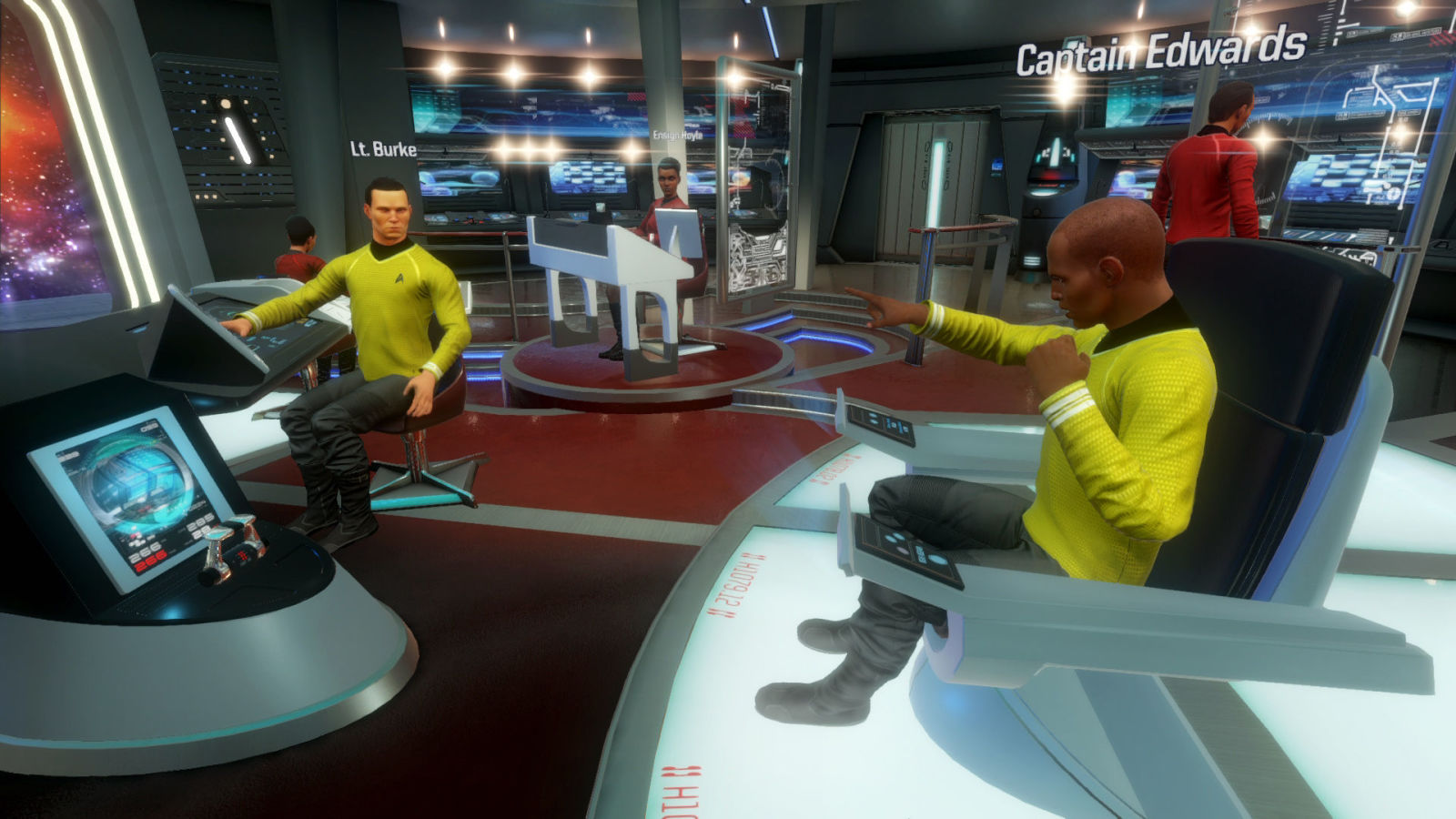 The game published by Ubisoft and developed Red Storm Entertainment was leaked by DigitalSpy ahead of the E3 gaming conference next week. It was confirmed today by an Associated Press article, as well as by Ubisoft itself. The promotional images for the game found throughout this post were captured from the leak by Heaney555 on Reddit.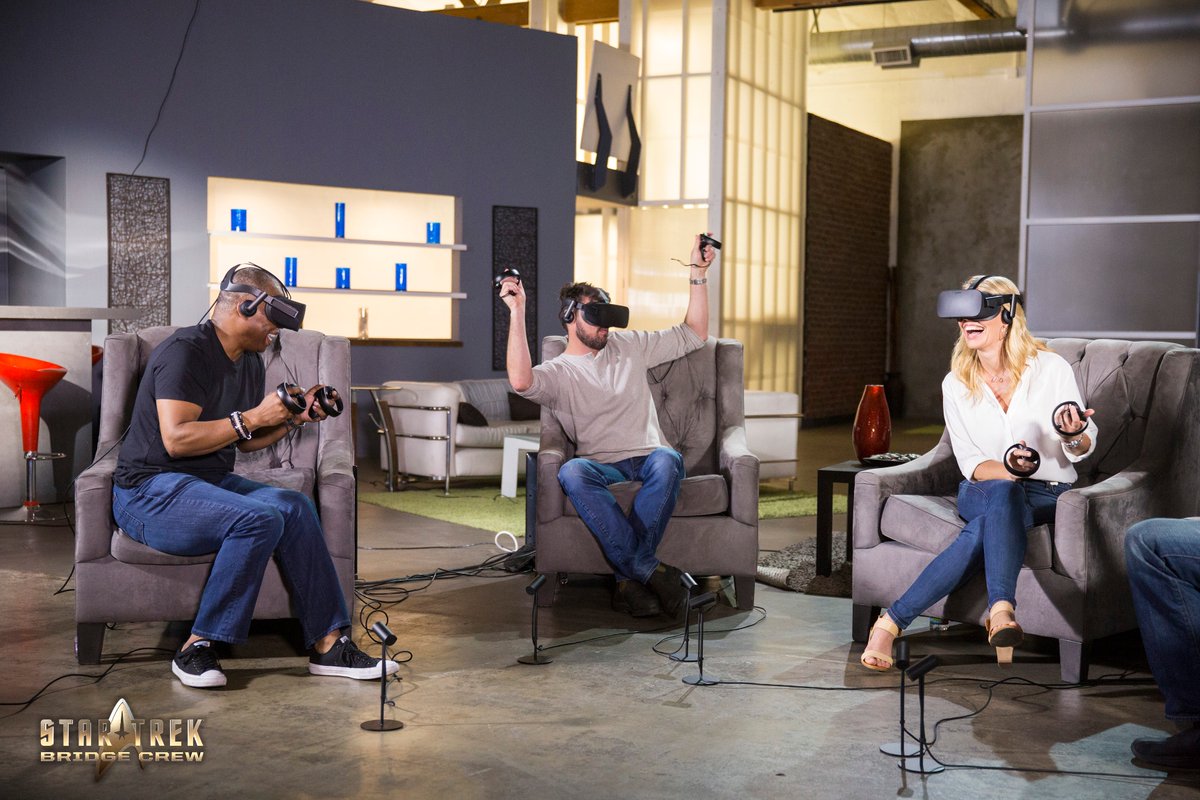 Star Trek: Bridge Crew will put players on the bridge of the Federation starship Aegis working together with three other command crew to solve challenges facing the ship. It is set in the timeline established by the J.J. Abrams films, with Spock's home planet destroyed and a search under way for a new planet to call home for the surviving Vulcans.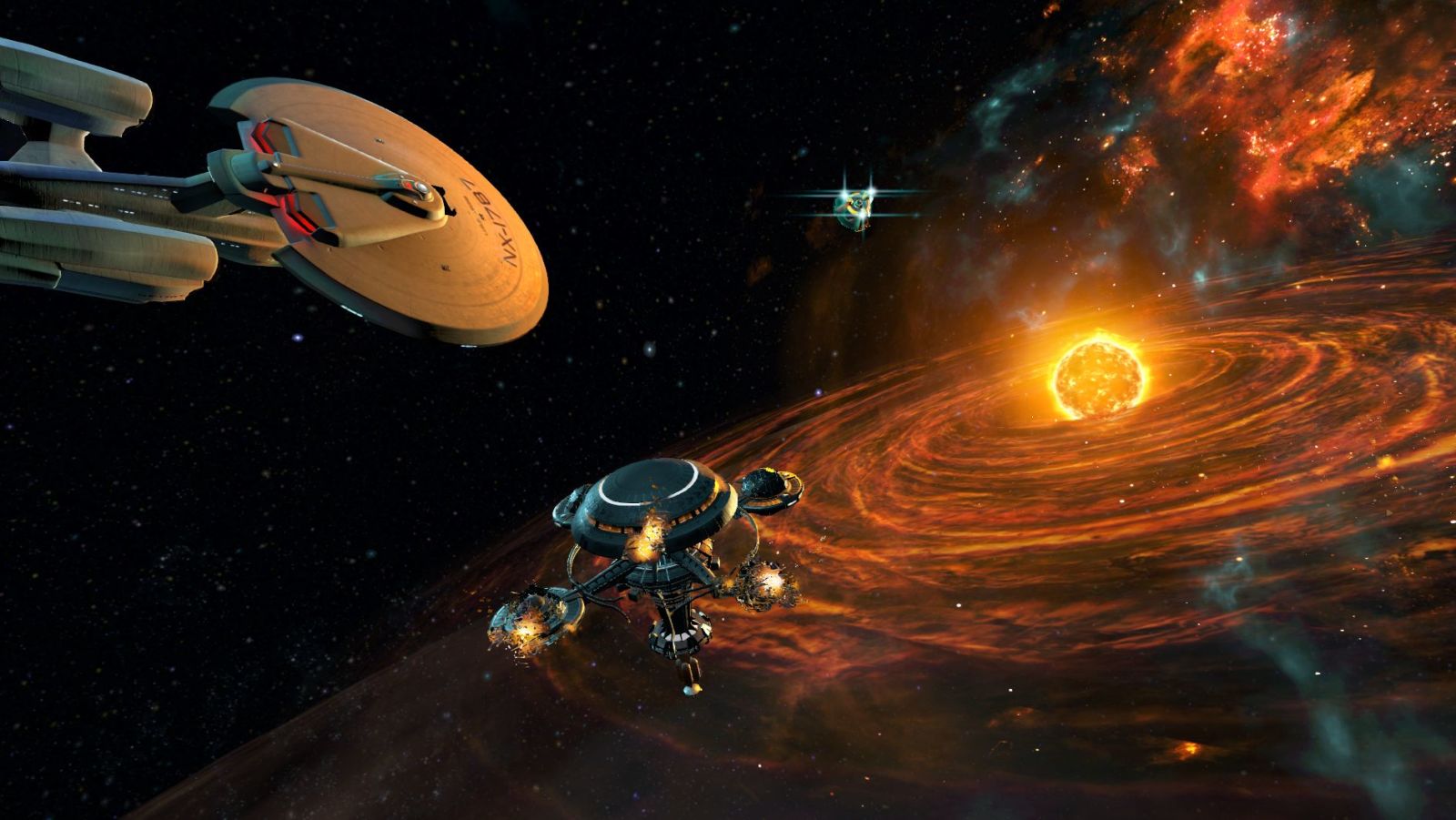 The game uses hand controllers and players either become the Captain, Helmsman, Engineer or Tactical Officer. For Trek fans like myself, the game already sounds like a dream come true. Voice chat and hand controls can help people communicate in multiple ways, and being seated on the bridge of a starship is perfectly suited for long-term cooperative gameplay. Bridge Crew is planned for release on all three position-tracked VR platforms this fall.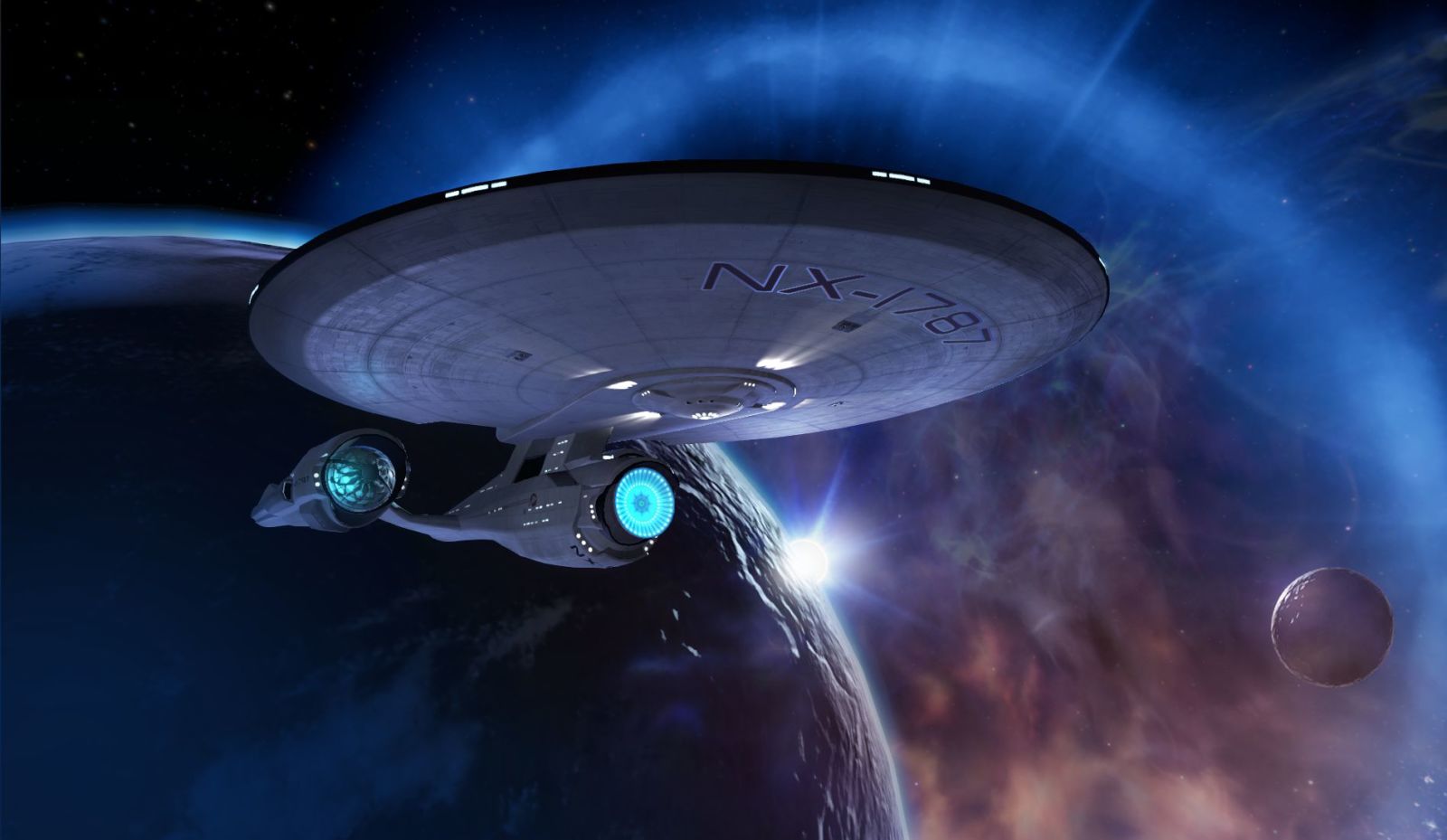 Star Trek itself might be in for a bit of a resurgence, with Star Trek: Beyond in movie theaters this summer and a new show coming to CBS early in 2017. Little is known about the new show. There's also no indication whether Star Trek: Beyond, which lost J.J. Abrams as director to the Star Wars franchise, will be able to continue the momentum of the first two movies.
How Bridge Crew fits into the broader Star Trek universe is still a bit unclear too, but as a huge fan I'm hopeful it's a good game that ends up leading to even larger VR projects for Star Trek.
Ubisoft is teasing a "first look" on Monday.