It's been a busy few days for one of Silicon Valley's hottest rising stars. Late last week the news began to leak that Snapchat was finally readying itself to release its first ever electronics product. The device was thought to be a pair of video-recording sunglasses known as Spectacles and some grainy footage showed them in action. Since then, Snapchat has officially confirmed the existence of Spectacles along with a price, release window, and brand new company name to go along with them.
https://youtu.be/XqkOFLBSJR8
Why?
The purpose of Spectacles, it seems, is to provide people with the opportunity to naturally capture meaningful moments from a comfortable first person perspective. In an interview with the Wall Street Journal, Evan Spiegel, Snapchat's CEO, elaborated on the "why" of this new product and attempted to give it some value over traditional smartphone recording:
"Why use a pair of video sunglasses — available this fall, by the way, one-size-fits-all in black, teal or coral — instead of holding up your smartphone like everyone else? Because, Spiegel says, the images that result are fundamentally different. Spectacles' camera uses a 115-degree-angle lens, wider than a typical smartphone's and much closer to the eyes' natural field of view. The video it records is circular, more like human vision. (Spiegel argues that rectangles are an unnecessary vestige of printing photos on sheets of paper.) As you record, your hands are free to pet dogs, hug babies or flail around at a concert. You can reach your arms out to people you're filming, instead of holding your phone up, as Spiegel describes it, 'like a wall in front of your face.'"
How?
This is how the glasses themselves will actually work. As mentioned above by Spiegel, the glasses use a 115 degree camera to capture the world around you in more of a spherical format as opposed to the traditional rectangular recordings we're used to seeing.
To begin recording all you will need to do is tap a button on the left hand corner. A light on the inside of the glasses will illuminate to let you know that you are now recording.
Videos recorded by Spectacles have a max length of 30 seconds and can be stored on the glasses themselves if your phone is out of range. If your phone is in range, however, the footage will be wirelessly transferred onto it and can then be shared on a myriad of social media platforms, not just on Snapchat. This effectively let's Snapchat creations play in Twitter or Facebook's sandbox more natively than ever before.
As far as battery goes, users can expect about a day's worth of use from the system and it will come with a dedicated charging cord and case.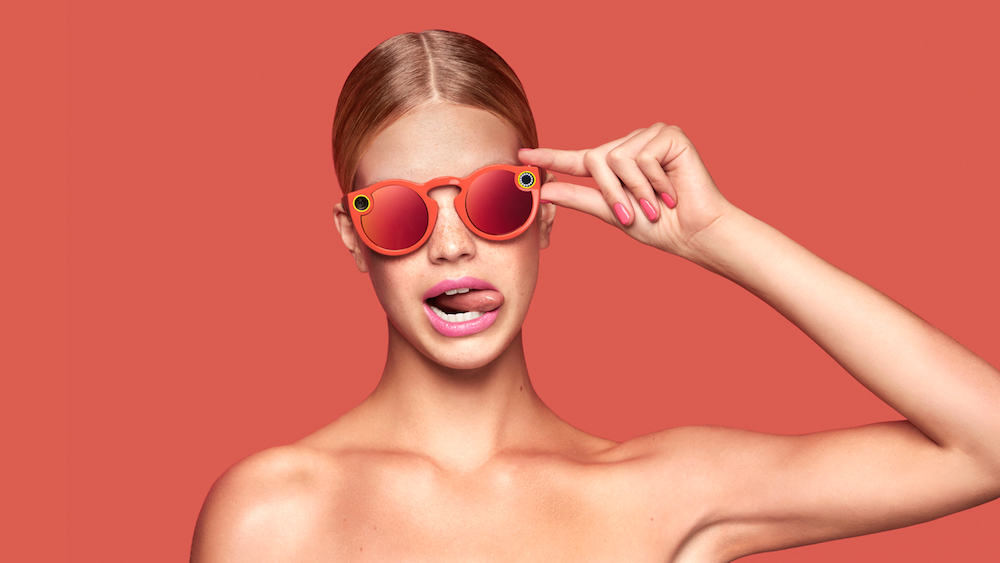 How Much?
Price is everything in the world of consumer electronics. Entering the market too low means you won't make enough of a return to validate your sunk costs and entering too high could alienate customers.
Spectacles are launching at the slightly eyebrow-raising price of $129.99. According to Spiegel, however, this product is reportedly not being viewed as a source of instant revenue. Instead he sees it as, "a toy, to be worn for kicks at a barbecue or an outdoor concert."
Spectacles will begin to roll out sometime this fall.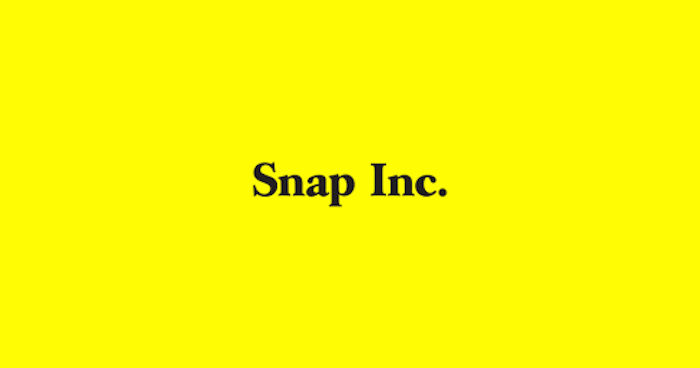 What Else? A new name for a new age 
In a final moment of significance, the announcement of Spectacles also coincides with a high-level rebranding for the young social media organization. Henceforth, Snapchat will officially become merely one imprint that falls under the new Umbrella of Snap Inc.
In an interview with Ad Week, Snap Inc.'s CSO, Imran Kahn, explained the significance of the decision.
"We rebranded our company to Snap Inc. because we are bigger than just one app," Khan said. "Snap Inc. is a camera company—we believe that reinventing the camera represents our greatest opportunity to improve the way people live and communicate."
It may come as somewhat of a shock to hear a company so identified with smartphones and app stores identify itself as a camera company. But similar plays are happening at major tech companies across Silicon Valley.
Earlier this year Google created a holding company for itself known as Alphabet so that it could freely build new verticals without the constant question of "how does X have anything to do with a search engine?"
With a new name, a new product, and a new lease on the corporate world, Snap Inc. seems poised to shake up the tech scene in bigger — and perhaps even better — ways than ever before.
An Augmented Future?
The creation of smart-eyeglasses, even if they are only capable of recording video at this time, could be a step forward for Snap Inc in the eventual creation of augmented reality eyewear.
Snapchat is already a stealthy evangelist for AR through its face swapping technology and filters. If the company ever did want to execute a more robust, reality bending device, then Spectacles could be a great foot in the door to get that started.
We will bring any more news on Snap Inc.'s immersive future as it develops.