Sanzaru Games is one of the many VR developers announcing an Oculus Touch title today. Welcome to Ripcoil.
Very little is known about this new Rift game from the Sly Cooper 4 developer right now. It's merely been teased for now, and has been described as a "player vs. player arena" title in which you launch a speeding 'Ripcoil' disc as well as catch and punch them. There's just the lone image of the game right now, but it suggests a gritty sci-fi game in which that Ripcoil resembles a spinning scythe of sorts. The game is an Oculus Studios title, thus fully exclusive to Rift.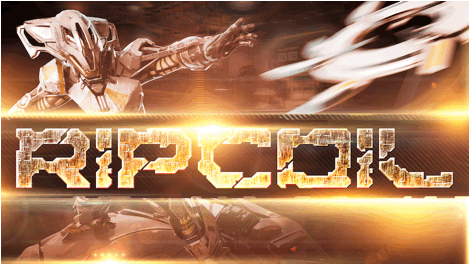 It looks like this could be a rather gruesome, first-person action experience of sorts. Perhaps we can expect some sort of R-rated take on CCP Games' Project Arena? It joins three other Oculus Touch titles that have been announced today, the first being Wilson's Heart from Twisted Pixel, followed by SUPERHOT VR and Killing Floor: Incursion. Each game will be launching on Oculus Rift "first", suggesting that they could possibly come to both the HTC Vive and PlayStation VR HMDs later down the line.
Combine that with the likes of The Unspoken from Insomniac Games and Rock Band VR from Harmonix and Oculus Touch is building quite the line-up.
This is actually both Sanzaru Games' second Rift and Touch title, as it's still working on VR Sports Challenge, a game that started life on the Xbox controller that comes with the HMD itself and eventually evolved to support the position-tracked devices. It offers a wide range of sports scenarios, spanning the likes of football, basketball and hockey, putting you in the shoes of elite athletes in crucial moments of gigantic games. It's a fair bit different from Ripcoil, then, and looks set to launch with Touch itself in the second half of the year.
Ripcoil is on display at E3 this week, so expect plenty more details on it soon.