Samsung's Odyssey+, a successor to last year's Odyssey Windows VR headset, was one of the company's worst-kept secrets of the past few months. Now we've finally got some official information direct from the company itself, though.
Samsung's official online store in the US has just listed the device for $499.99, confirming some things we've long suspected about it. For starters, Odyssey+ will be the first Samsung headset to utilize the company's anti-screen door effect (SDE) display, which UploadVR got a first look at during SID Display Week earlier this year. The site notes that the display "applies a grid pattern structure" to the kit's "top-player panels" that reduces the distance between pixels by nearly 50%.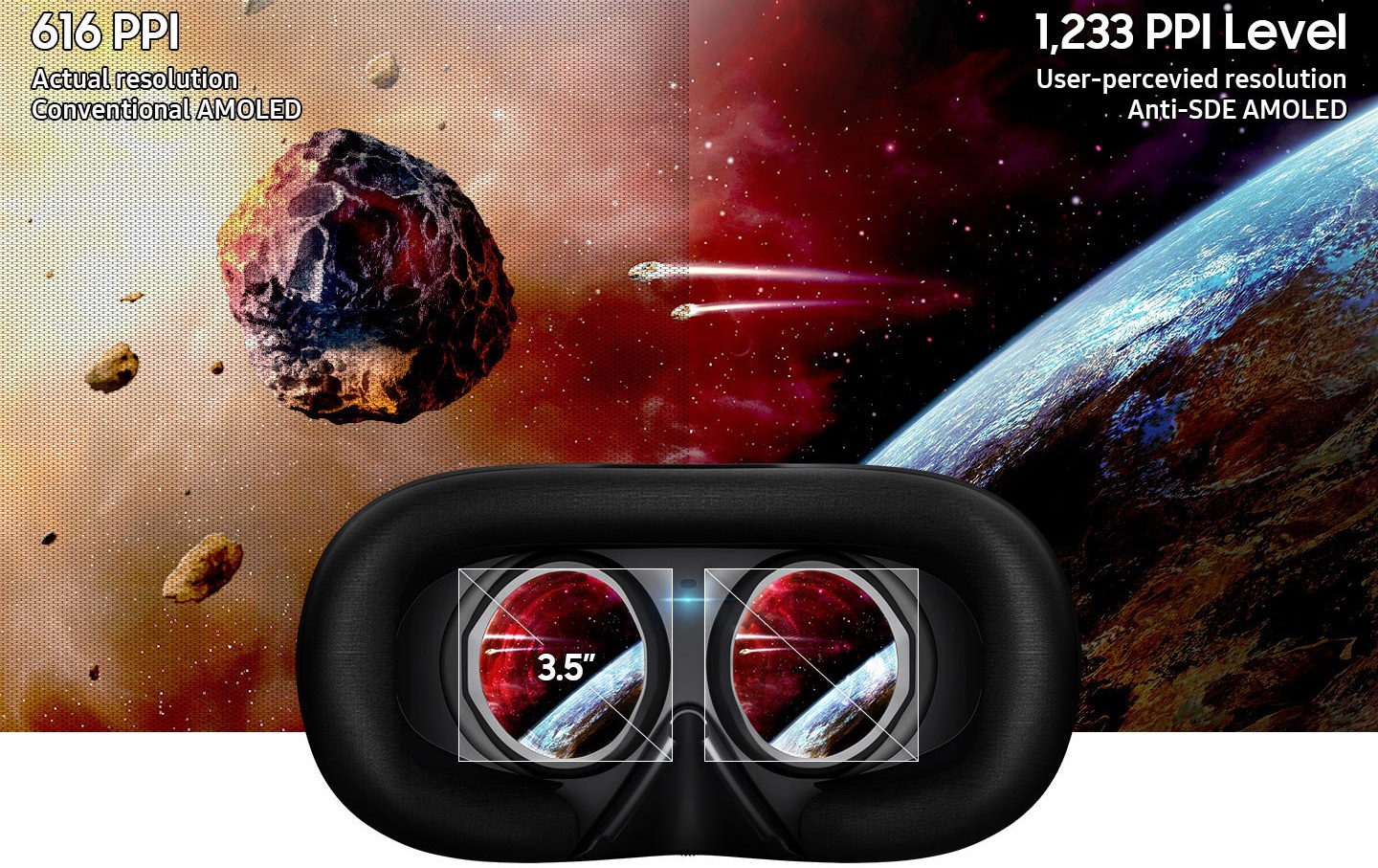 The screen itself still has the same 1440×1600 resolution found in the original Odyssey but, while Samsung says that display offered 616 pixels per inch (PPI), the new filter apparently makes the screen look like a 1,233 PPI display. That means the gaps between pixels could be far less visible and the overall image inside VR could be much clearer. Samsung says this tech is exclusive to its headsets.
According to the specs, Odyssey+ is a little lighter too, weighing in a 590g compared to the original's 645g.
Other than that this is very similar to the original device, sporting the same inside-out tracking system from Microsoft, built-in audio and more. Like other Windows VR headsets, you can expect it to run on Microsoft's own Mixed Reality platform, though it should also support SteamVR.
So far Samsung hasn't announced a release date for Odyssey+ but we've reached out to the company to find out more.