Today Rockstar Games is officially announcing a VR spin-off of its PS3/Xbox 360 open world detective adventure game, LA Noire. The virtual reality edition will be titled LA Noire: The VR Case Files and is expected to arrive for HTC Vive this holiday season on November 14, 2017. On this date the original is also being ported to the PS4, Xbox One, and Nintendo Switch.
Rather than porting the entire original game over to VR, Rockstar is slicing off a few segments for this standalone spin-off. LA Noire: The VR Case Files will feature seven hand-selected self-contained cases from the original game that are rebuilt from the ground up specifically for VR interaction. According to a prepared statement the cases will blend "breathtaking action with true detective work to deliver an unprecedented interactive experience."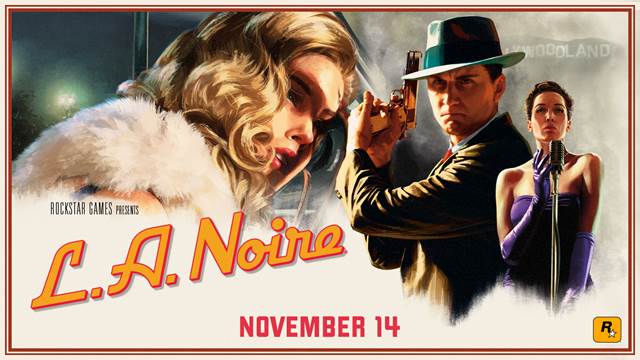 In the original game you follow the career of Cole Phelps, an LAPD officer that takes on various cases from murders to thefts over the course of several years. The main pull of the gameplay, in addition to hunting for clues and evidence at crime scenes, was the realistic facial animations that believably portrayed when an interviewee was lying or being suspicious.
Based on your instincts and judgment of their statements you could press them with doubt, accusations, and affirmations to try and uncover the truth. Reading facial expressions and analyzing evidence was the focus of the experience, rather than cover-based shooting mechanics and intense action, though these did also feature.
Over on the official Vive blog HTC confirmed that the VR version will include first-person driving, free-hand note-taking, and shoot outs.
Previously a report came out that the video game developer was working on a PlayStation VR (PSVR) port of the original game, but that rumor turns out to be false. A VR spin-off is close but Rockstar says the game is only for Vive at this point in time.
Unless otherwise blocked and prevented like Google Earth VR was at launch, theoretically any Vive game that runs using SteamVR should work on the Oculus Rift as well. When we reached out to Rockstar for comment about whether or not the game will run on the Oculus Rift, we were told by a representative that in relation to this announcement today, "it's Vive only." We pressed for details but Rockstar declined to elaborate further at this time.
What do you think of this move by Rockstar? Is this a sign we could get other famous IP from the developer in VR? Let us know your thoughts down in the comments below!
Note: This story has been updated with additional information.