If you're expecting an Oculus Rift 2 to be announced at Oculus Connect 6, you're going to be disappointed.
Oculus Connect is Facebook's annual VR/AR conference. This year's Connect starts tomorrow.
Connect has been where Facebook announces most new Oculus hardware, software features, and major content. But we don't expect an Oculus Rift 2 to be announced this year, and here's why:
Rift S Just Came Out
The original Oculus Rift launched in late March 2016 (though only partially, as it incurred huge shipping delays). Its successor, the Rift S, released on May 21 of this year. That means the Rift S was released more than three years after the Rift.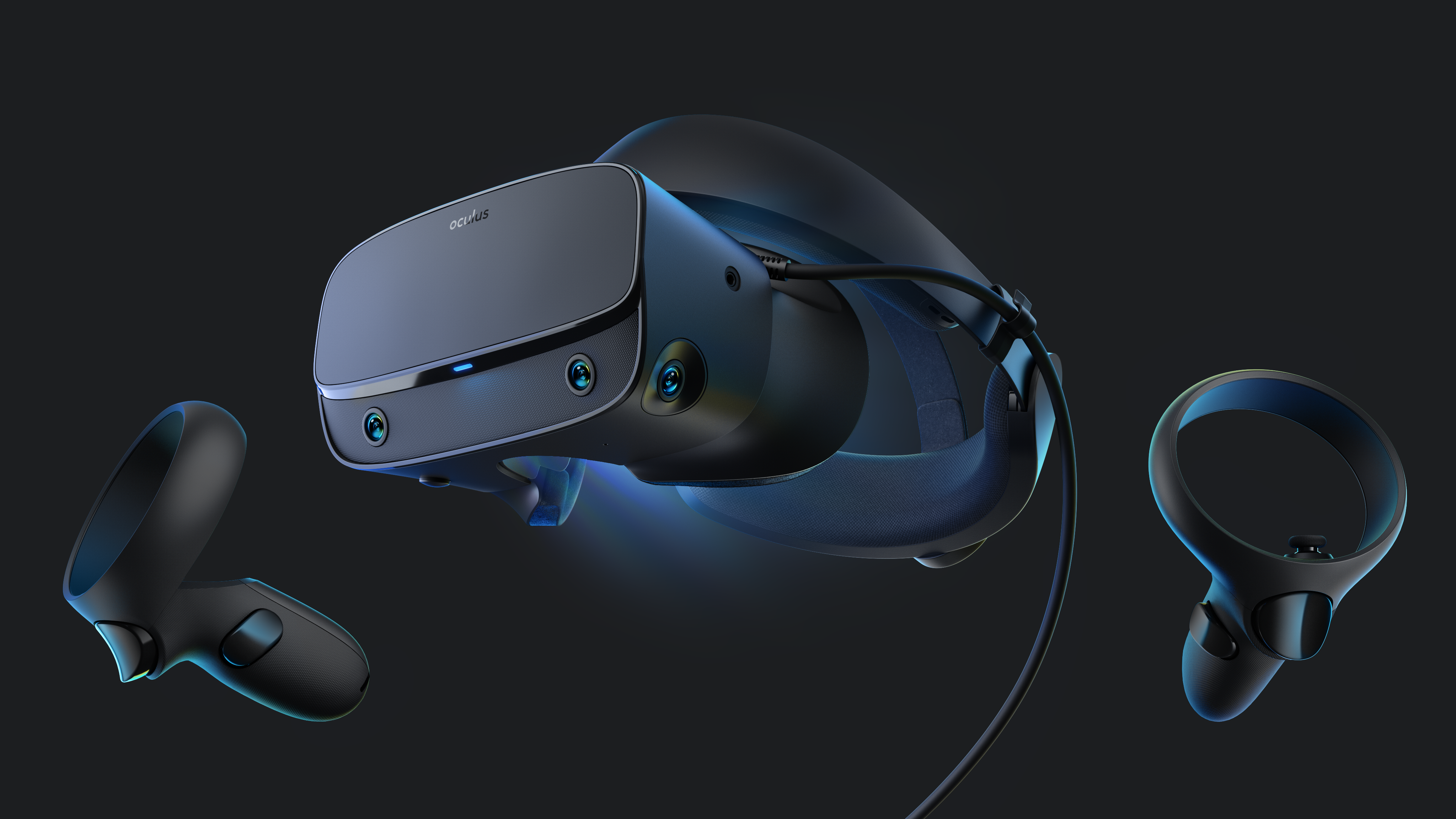 While it could be argued that Facebook intends for the gap between Rift S and a "Rift 2" to be shorter, May 21 was just four months ago. Releasing a new PC VR headset just four months after the previous one would be completely uncharacteristic and downright bizarre. Not to mention it would anger buyers of Rift S. Facebook could, of course, announce the kit for a spring 2020 release, but this still feels far too soon.
Facebook Prioritizes Affordability
You may be thinking that Facebook could launch Rift 2 as a higher-end alternative to Rift S, with a higher price point. However, the company's representatives have repeatedly said that it is not interested in pricing above the $399 mark.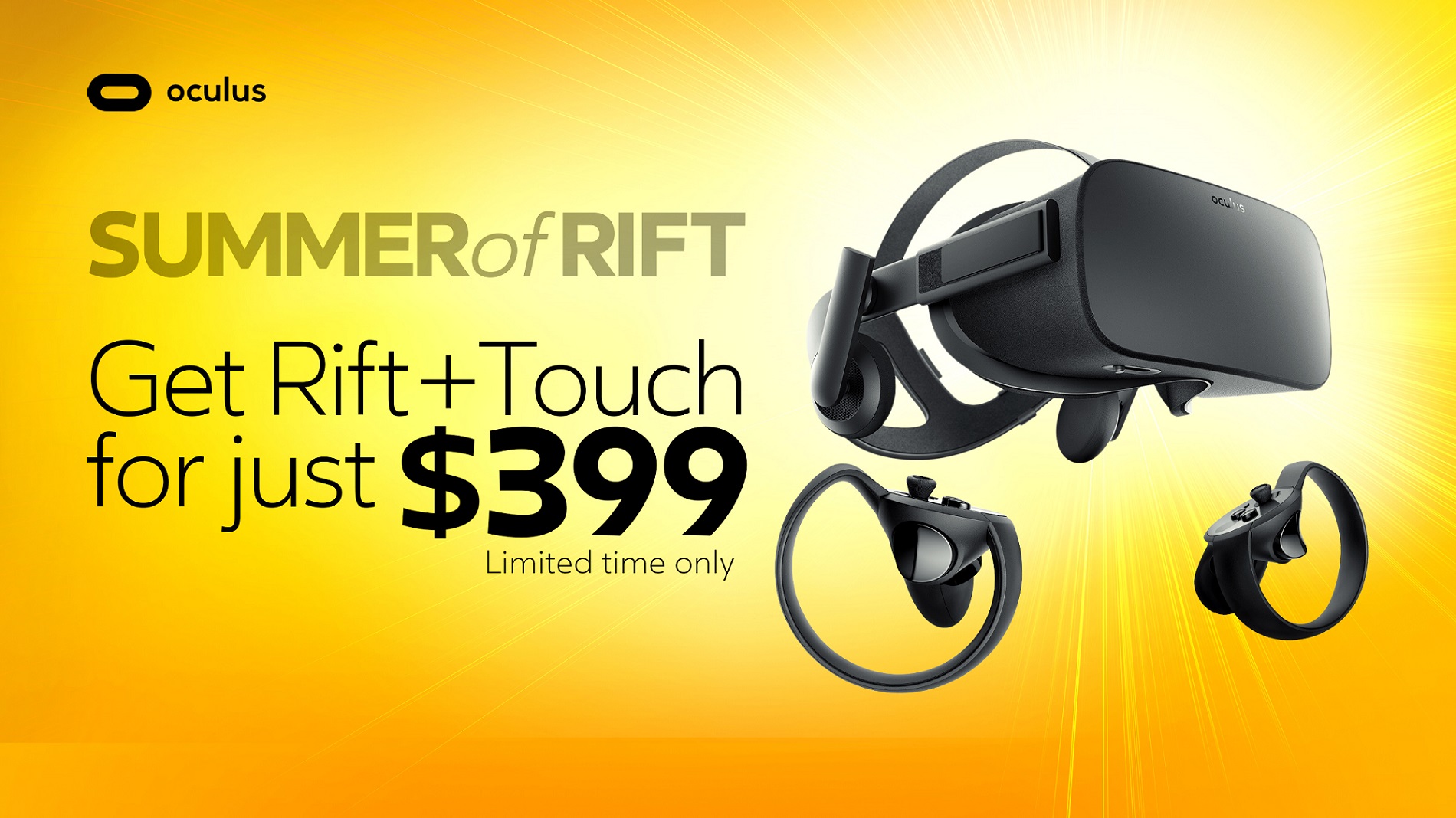 At E3 this year we interviewed Facebook VR exec Jason Rubin about a wide range of topics from hardware, to store policies, to Facebook's overall strategy in VR. When asked if Facebook wanted to incorporate some of the advancements from the Valve Index into its products, Rubin was clear that Facebook wasn't interested in launching unaffordable products:
But it has to come in at a price point where we're not again putting ourselves in a position where the vast majority of people can't use it. Facebook wants VR to reach the masses. And for all its strengths, the Index is not a mass market price device. And we don't want to get into a world in which…

There are amazing things we could do for $2000 right now. I will tell you that. We would blow you away for $2000. You would leave the show and write a awesome article about what we could do for $2000. For ten grand, we would change your life — and exactly a thousand people would buy it. And so like there's this interplay between the price point and what we can deliver rationally into an audience big enough to give developers an ecosystem. That we're very cognizant of.

It is awesome that there's competition out there. It is great that people are developing different types of controller. We look at all of them, and if people are like Index is just that controller, great. Let's try to bring that into a price point where we can put it on the shelf for $399 or less
Abrash Said The Next Generation Is Years Out
For a headset to be worthy of the name Rift 2, it would have to represent a generational leap over the original Rift. Facebook's chief VR/AR researcher, Michael Abrash, has often spoken about the company's plans for the next generation of VR.
Abrash's first concrete vision of a next generation headset was delivered at Oculus Connect 3 in 2016. During his keynote, the researcher laid out his predictions for a headset with 4K resolution per eye, varifocal optics, eye tracking, wireless, and a 140 degrees field of view. He stated that he expected this to arrive by 2021.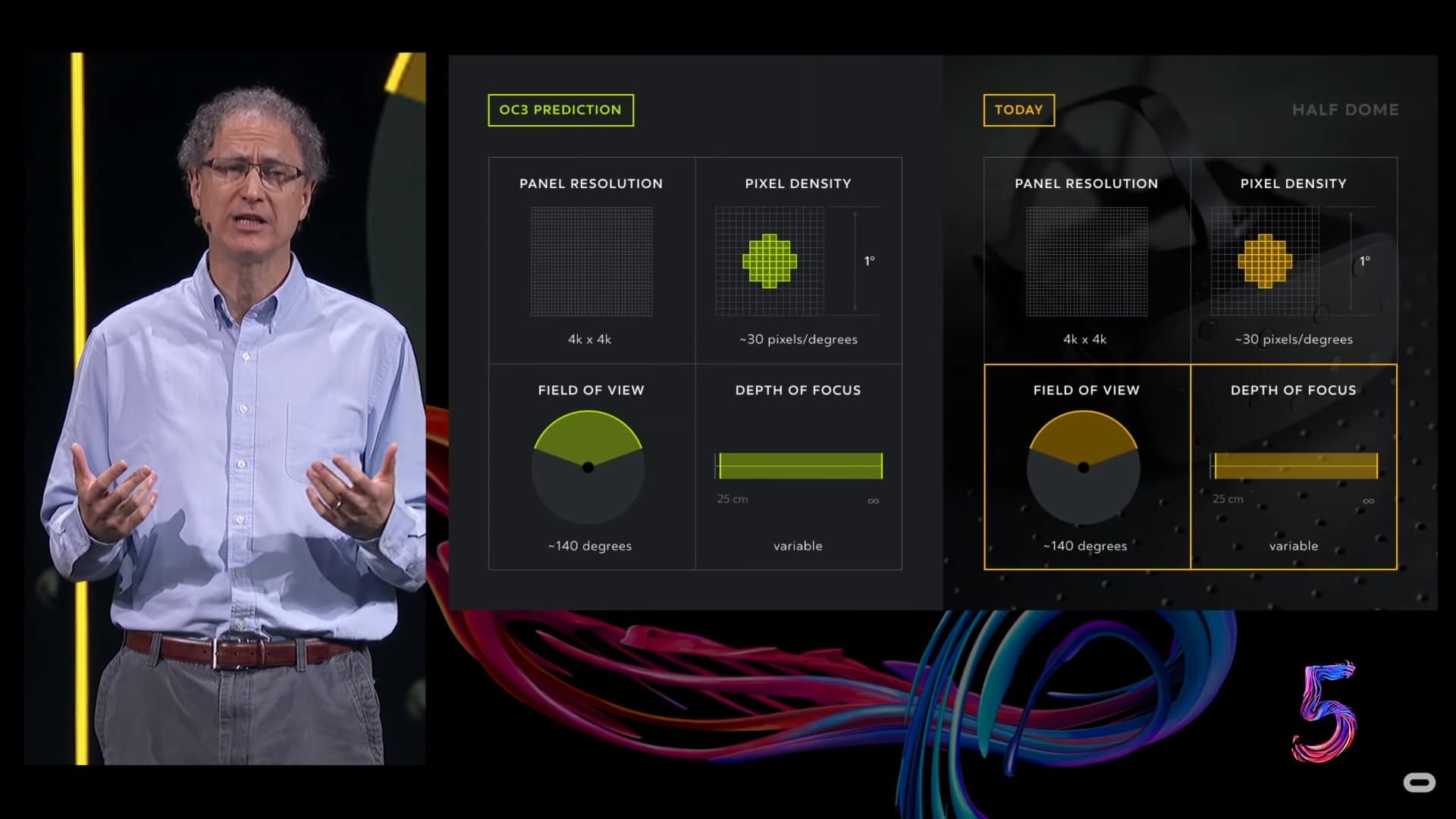 At Oculus Connect 5 last year, however, Abrash revised his timeframe. He stated that he expected some specifications to be higher than his predictions, but that it would arrive a year later than predicted.
So unless Facebook's plans radically change, it's safe to assume that a "Rift 2" won't be arriving until the year 2022.
A Cofounder Essentially Said It Won't
The final nail in the coffin for a Rift 2 at Oculus Connect 6 is that an Oculus cofounder essentially said there won't be new headsets announced this year.
While he left Facebook last month, Nate Mitchell gave an interview to Adam Savage's Tested at GDC back in March just after the Oculus Rift S was announced. The interviewer probed for an indication of a higher end Rift being announced at an event later this year:
Interviewer: "Now for the higher end of the market who want to spend $800-$1000 on a headset, are you still thinking about them, is there something for them?"
Mitchell: "Nothing to announce at this time on that front. For us in a big way we're focused on this $399 pricepoint area, where we can bring as many users into the space as possible. Anyways, we'll have more to share as we go forward."
Interviewer: "A lot of events coming up this year."
Mitchell: "[Laughs] A lot of events coming up. [tone shifts to serious] Although definitely this year for us, Quest and Rift S are the big focus and where we're putting a lot of time and energy, and investment in content as well."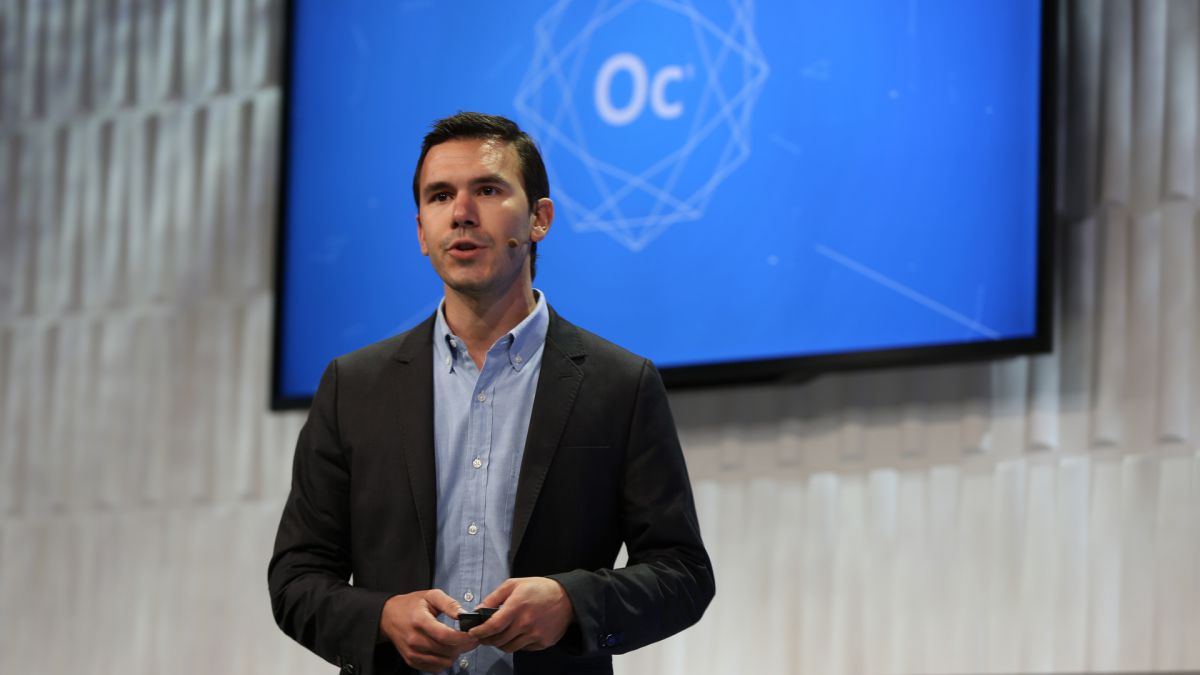 If you're familiar with Mitchell's manner of speaking (the cofounder has given many Oculus related interviews since as far back as 2013), this is a pretty clear statement that no new headsets will be announced this year.