While in Las Vegas for CES, UploadVR visited The VOID's location in The Venetian for Ralph Breaks VR.
There's a range of dimensions to visit from Utah-based The VOID, including Ghostbusters and Star Wars. Four people at a time can don VR headsets and backpacks to become ghostbusters or stormtroopers at locations in some big cities like New York, London or Los Angeles. Last year The VOID partnered with Ninja Theory, which was bought by Microsoft, to create Nicodemus: Demon of Evanishment. I met that startling monster in a previous VOID trip and, if you get the chance, it's a terrifying journey that incites fear to an incredible degree.
In contrast, Ralph Breaks VR is easily The VOID's friendliest dimension families can visit.
Ralph Breaks VR For Families
Highlights of Ralph Breaks VR include, of course, up close encounters with Wreck-It Ralph and Vanellope von Schweetz from Ralph Breaks The Internet. There's also a  food fight and a virtual game reminiscent of Space Invaders. The VOID employs Leap Motion hand tracking during part of the experience to help with the embodiment of colorful "Netizens." This allows players to swat virtual bugs with bare hands and press buttons on the wall. A gun accessory used to catch ghosts and shoot stormtroopers in other VOID dimensions only fires sweets in this one.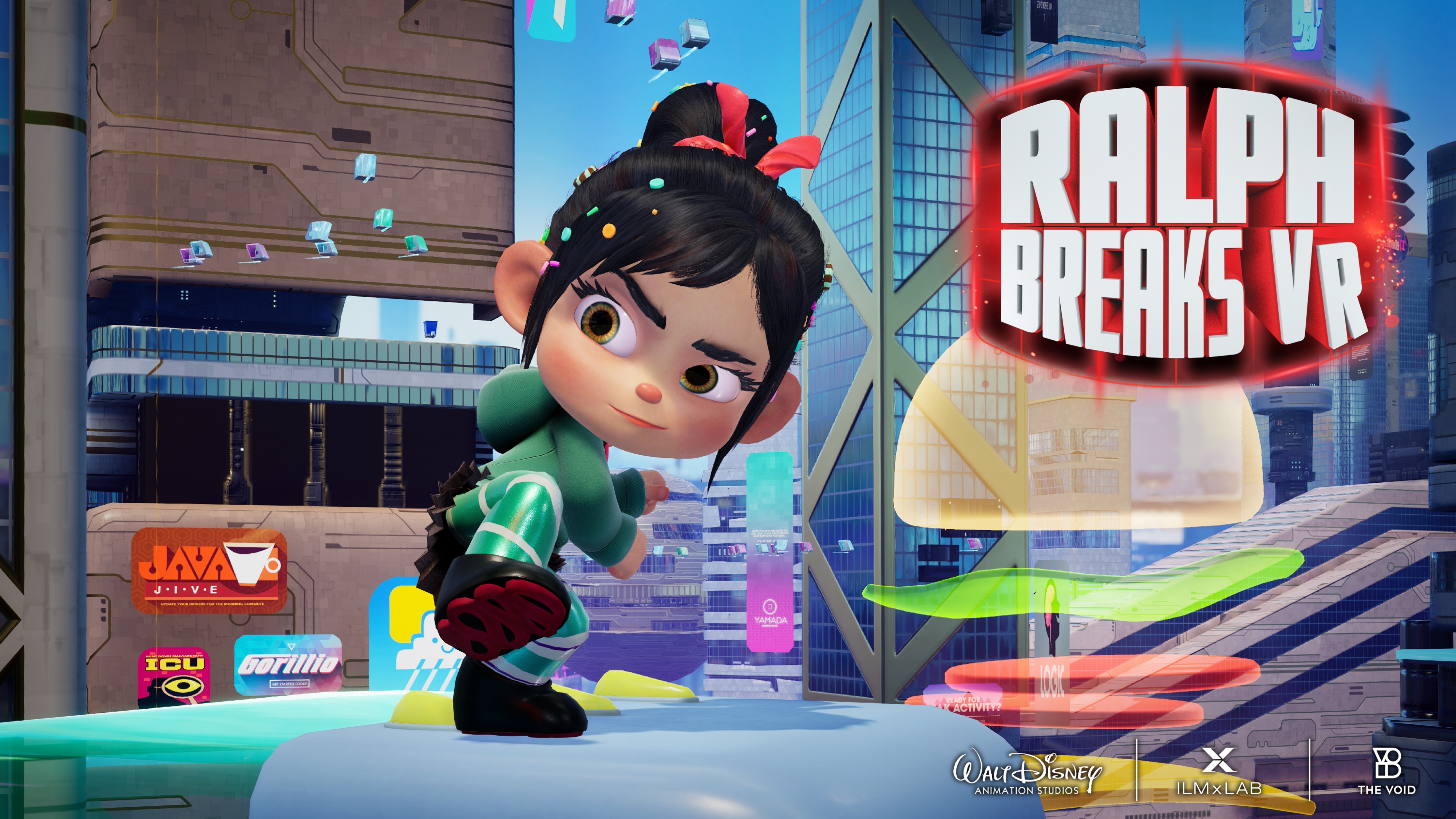 The VOID's site lists tickets for Ralph at California locations in Anaheim, Santa Monica and Glendale, Las Vegas in Nevada, Orlando in Florida, West Plano in Texas, and Edmonton and Toronto in Canada. The company also lists guidelines for kids at age 10+ and 48 inches tall. Parents should know the backpack and helmet are still relatively big and heavy, but if your child meets the height guideline it is probably manageable. My child meets the height requirement and, of all four VOID dimensions I've tried, Ralph Breaks VR would be the first one I'd let her visit.
For me, though, this was also the least memorable of the VOID trips I've taken. Maybe that's because I haven't seen Ralph Breaks The Internet yet? The more kid-friendly design of this dimension also left out some of the fear which made for some of the most indelible memories in other visits. At one point I inched my way over to the edge of a platform and leaned carefully over the ledge to shoot at incoming enemies coming up from far below — the "riskiest" and most memorable moment in the overall experience for me.
Throughout 2019 we expect The VOID to roll out more experiences from partner Disney starting with an unnamed Marvel property from ILMxLab. 2019 could be a record-breaker at the box office for Disney with Captain Marvel, Avengers and Spider-Man films lined up one after another. The films will draw a global audience alongside other highly anticipated animated sequels, including Toy Story 4 and Frozen 2. We don't know what The VOID's next dimensions will be, but there's a list of enormously popular properties for Disney and its subsidiaries to explore with location-based VR attractions in the coming years.
The VOID seems to offer software development partners a set of physical tools to build interactive effects around. They have rooms with doors which can open and close at pre-defined points in the software-driven narrative to keep players moving along. This system allow for stories to unfold in a predictable way, with different interactions mapped onto specific rooms — like pressing buttons on walls or firing a gun at enemies — to keep players entertained and surprised. All of it is enhanced by heat, smell, wind and other haptic effects in certain areas to engineer surprising and memorable moments.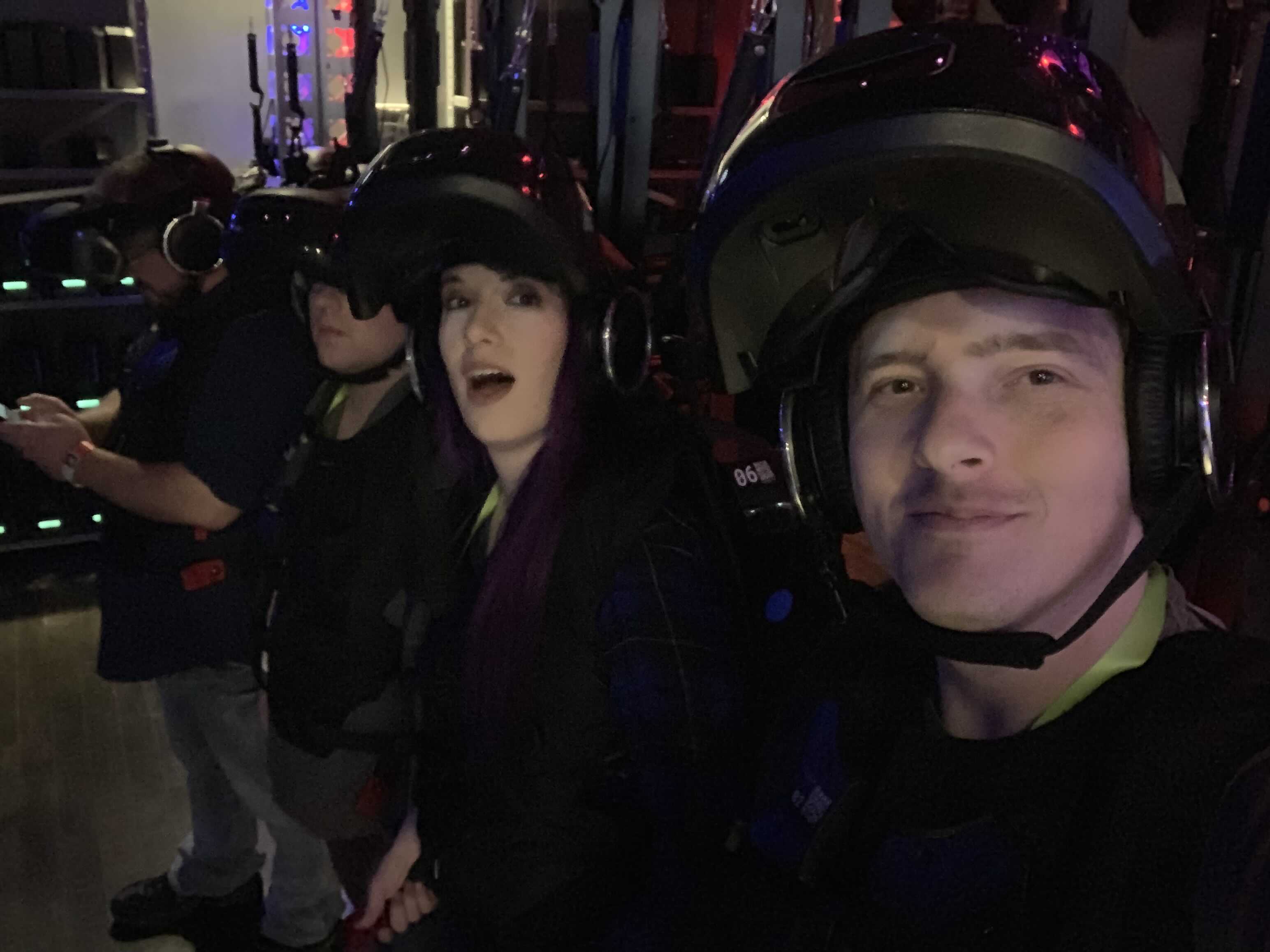 Ralph Breaks VR is still the full VOID experience complete with all the interactive elements mentioned in the previous paragraph, even if it is less memorable or exhilarating compared with scarier parts of other attractions. Any parents with a kid pushing the age guidelines for VR should find Ralph Breaks VR to have fewer surprises or scary elements — and that's a good thing for families.
We'll be curious to see where ILMxLAB takes its next location-based VR attraction.