At this year's PlayStation Experience (PSX) I was able to try out a new demo build of Golem for PSVR from Highwire Games. As one of PSVR's most well-known exclusives that's been anticipated for multiple years now at this point, I was eager to see how it's evolved.
For the most part what I saw and played was largely very similar to the demo I first tried all the way back at GDC 2016 almost two years ago. Now, it wasn't identical. I came face-to-face with one of the game's motion-captured NPCs (the main character's father) and took note of some visually wonderful environments, but mechanically and in terms of content it was a very similar demo.
Golem is the story of a bed-ridden young girl that uses a magical implement that allows her to essentially teleport her consciousness into other creatures and objects. This is manifested in two ways from my demo: briefly on the floor of her bedroom as I control a very tiny creature scuttling along the floor and again in a distant, magical world in which I take control of a hulking, powerful Golem.
The first scene was brief and was really only there to teach me the movement mechanics. While the developers at Highwire Games are proud of the unique locomotion system they've crafted that utilizes only a single PS Move controller, I'm not so sure it's the solution we've all been waiting for. In Golem you move your character by holding the Move controller upright like a giant joystick, holding down a button, and then physically leaning forward. The camera tracks your forward movement as an intention to move in the game and then starts moving you smoothly. They call it "incline control" but unfortunately it just doesn't feel accurate enough and seems like a workaround for an issue that doesn't really exist anymore.
The reality of the situation is that motion sickness just isn't as big of a concern now as it was two years ago before PSVR, Rift, and Vive released to the masses. In the early days figuring out ways to sidestep motion sickness was one of the biggest concerns on developers minds, but now things are different. Not only do many players build up a tolerance for artificial movement in VR, but not that many people are affected in the grand scheme of things. That's why many of VR's most popular games like Resident Evil 7, Onward, and the upcoming Firewall: Zero Hour all opt for full, direct movement and never look back.
Maybe when Golem releases the movement system will feel better than it does now, but in the last demo I tried it was just as frustrating as it was creative.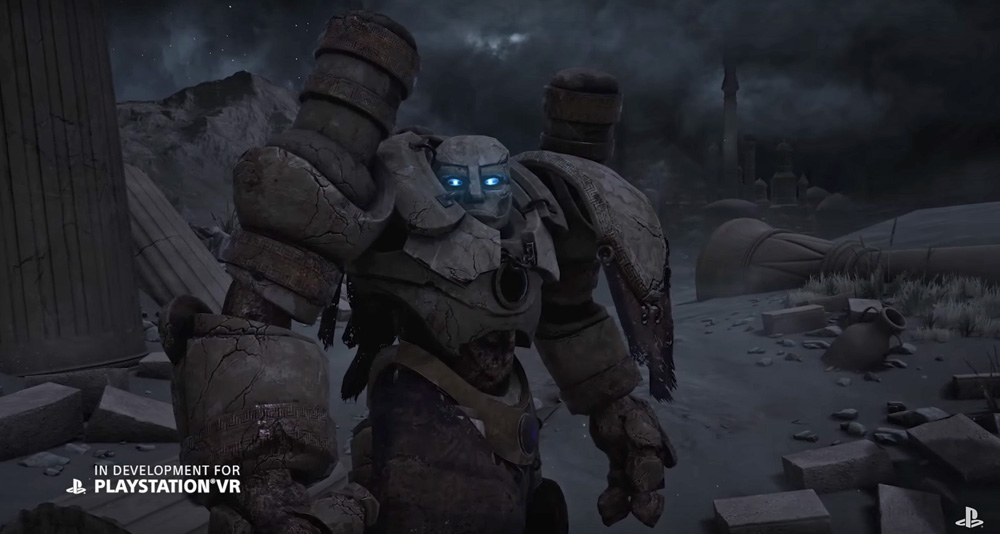 What has me most excited about Golem isn't the movement system, but the combat and world that Highware has built around it. I got a small taste in the latest demo as I engaged in some melee battles with other Golems. We all wielded giant one-handed stone swords and my hand motions were tracked with great 1:1 accuracy.
The enemy Golems approached me head-on and reached back with their arms to attack, resulting in my need to raise my own sword and block their attacks in real time. The battles were very slow-paced and I don't think I was ever in danger of missing a block at all, but I can imagine the intensity once things ramp up a bit.
All of the environments I saw were very linear, but I'm hoping that won't be the case with the full game. Even though the movement system lacks the freedom and flexibility of a more fluid mechanic it does still allow for plenty of exploration.
Golem's world is beautiful and full of possibilities, so I can't wait to uncover some of those secrets in just a few months.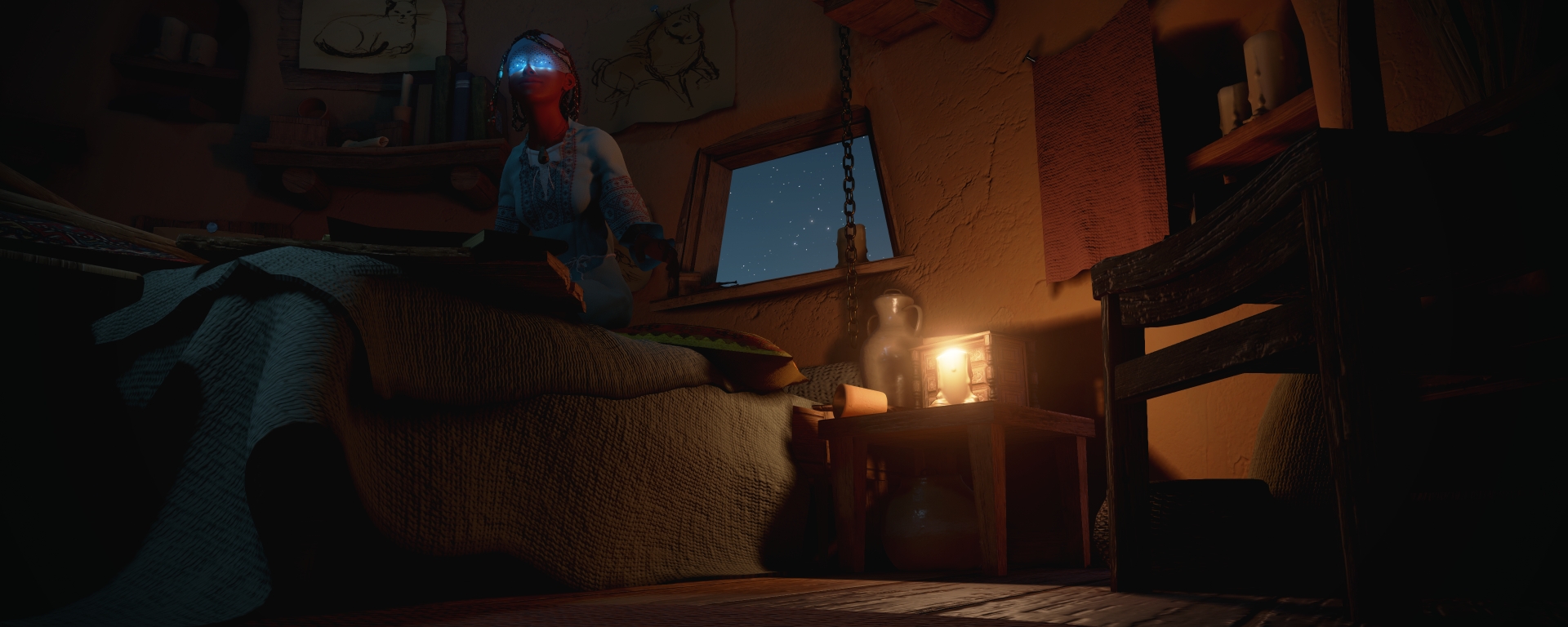 Golem is slated to release exclusively on PSVR this coming March 13th, 2018. Let us know what you think about the game down in the comments below!