19 days to go until the launch of PlayStation VR! We're counting down to the release of Sony's VR headset on October 13th by highlighting one game a day for its anticipated release. Today we're picking up the cyber paddle to take a look at HoloBall by TreeFortress Games. 
—
VR makes the simple things in life more fun than they should be. For example, the act of driving a car is going to be incredibly immersive and fun, even if you don't like racing sims, when playing a game like DriveClub VR. Flying around a city as an eagle, or just talking to a fortune teller, is all more exciting when you're inside a virtual reality headset. Bouncing a ball back and forth is no different.
HoloBall is already available on the HTC Vive and it quickly became one of the standout titles when it originally released. In this sci-fi rendition of Ping Pong, or even more aptly, Pong, you'll bounce a cyber ball back and forth against an AI opponent using a paddle in each of your hands. It's one of the most active games, as you'll have to stretch and move from side to side to keep up with the increasingly difficult computer.
HoloBall sports a rocking 80s retro-futuristic soundtrack that feels ripped right out of a film like Tron, which compliments the neon visuals quite nicely. There isn't online multiplayer — yet — but it's something the developer is actively working on to include in both the Vive and PS VR versions of the game. Instead, you can play an asynchronous multiplayer mode that tasks one non-VR player with controlling the enemy paddle.
We talked to the game's developer, Shawn Blais, over email prior to this article and he confirmed that he's, "been working on the PS VR version for a few months now, and fully expect to be out at launch," which is great news for fans of Sony's upcoming headset.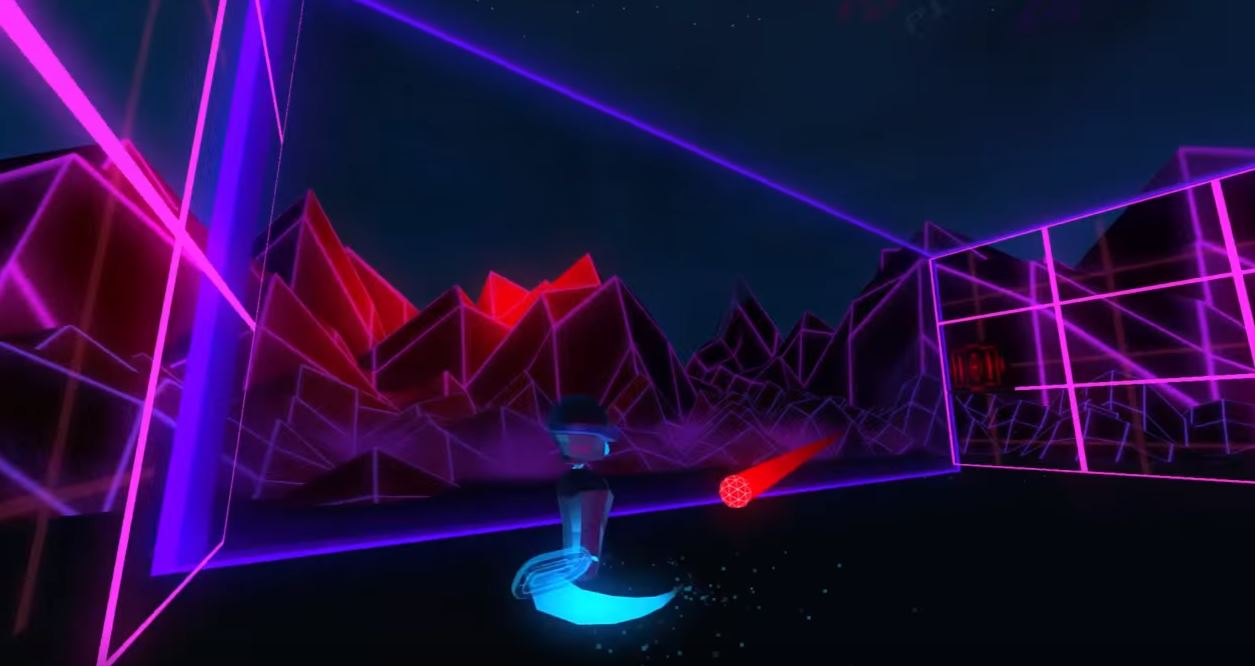 Get your PS Move wands ready to get some exercise and have some fun when HoloBall releases for PS VR next month in October around the launch window.
50 DAYS OF PS VR COUNTDOWN