Riding the wave of hype that was drummed up at last night's amazing Sony press conference, the PlayStation Store has posted its first pre-orders for VR games.
Or it has on the UK Store at the very least. Currently four PS VR titles can be pre-ordered through the service, each of which looks to be a launch game for the kit itself. The first is PlayStation VR Worlds, the VR minigame complication from SIE London Studio, a team that's had a lot of experience making early demos for the kit. It's set to cost £34.99 in the UK (about $50), but don't forget that it will also be a part of the PlayStation VR launch bundle along with the unit, a PlayStation Camera, and two PlayStation Move motion controllers for $499.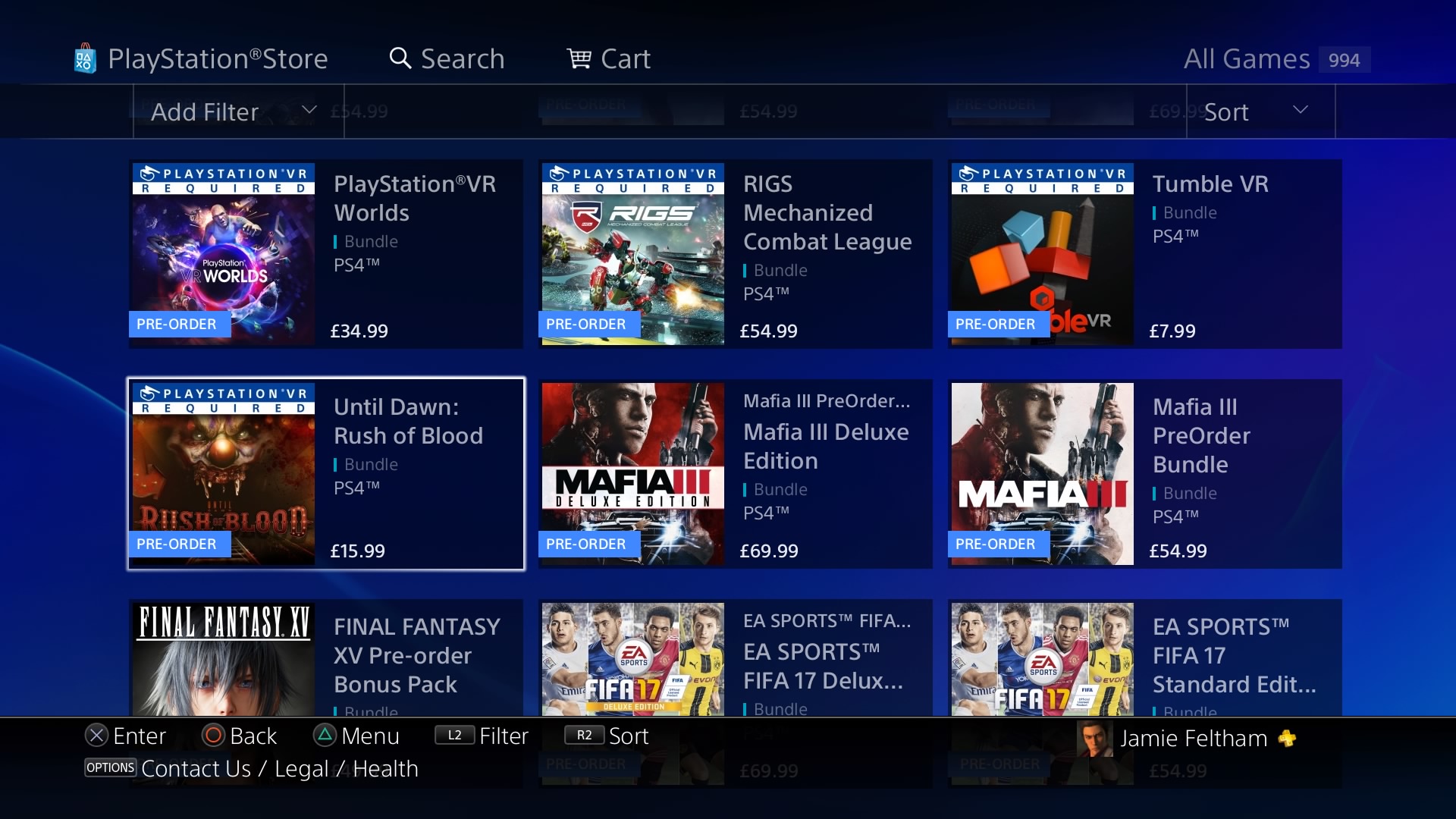 Following that we have the two VR games from Until Dawn developer, Supermassive Games. The first is a spin-off for the 2015 horror hit, named Until Dawn: Rush of Blood. It's a roller coaster shooter set in the mind of one of the original game's characters, and sees players use the Move controllers to blast enemies both old and new. It costs £15.99 (about $23). Supermassive's other game is Tumble VR, a port of a block-stacking game that it first released for PlayStation Move on PlayStation 3, which is the cheapest game of the lot at £7.99 (around $11).
Finally, there's what looks to be Sony's biggest launch game for PS VR – RIGS: Mechanized Combat League. Developed by Guerrilla Cambridge, this is a full VR FPS that makes an assault on the multiplayer scene. You pilot a mech in arena-style sports that will see you blowing up other enemies and scoring points by jumping through hoops. It's easily the most expensive game of the bunch, coming in at £54.99 (around $78). Keep in mind that price translations aren't always equal; it's more than likely that RIGS will really be $60 in the US.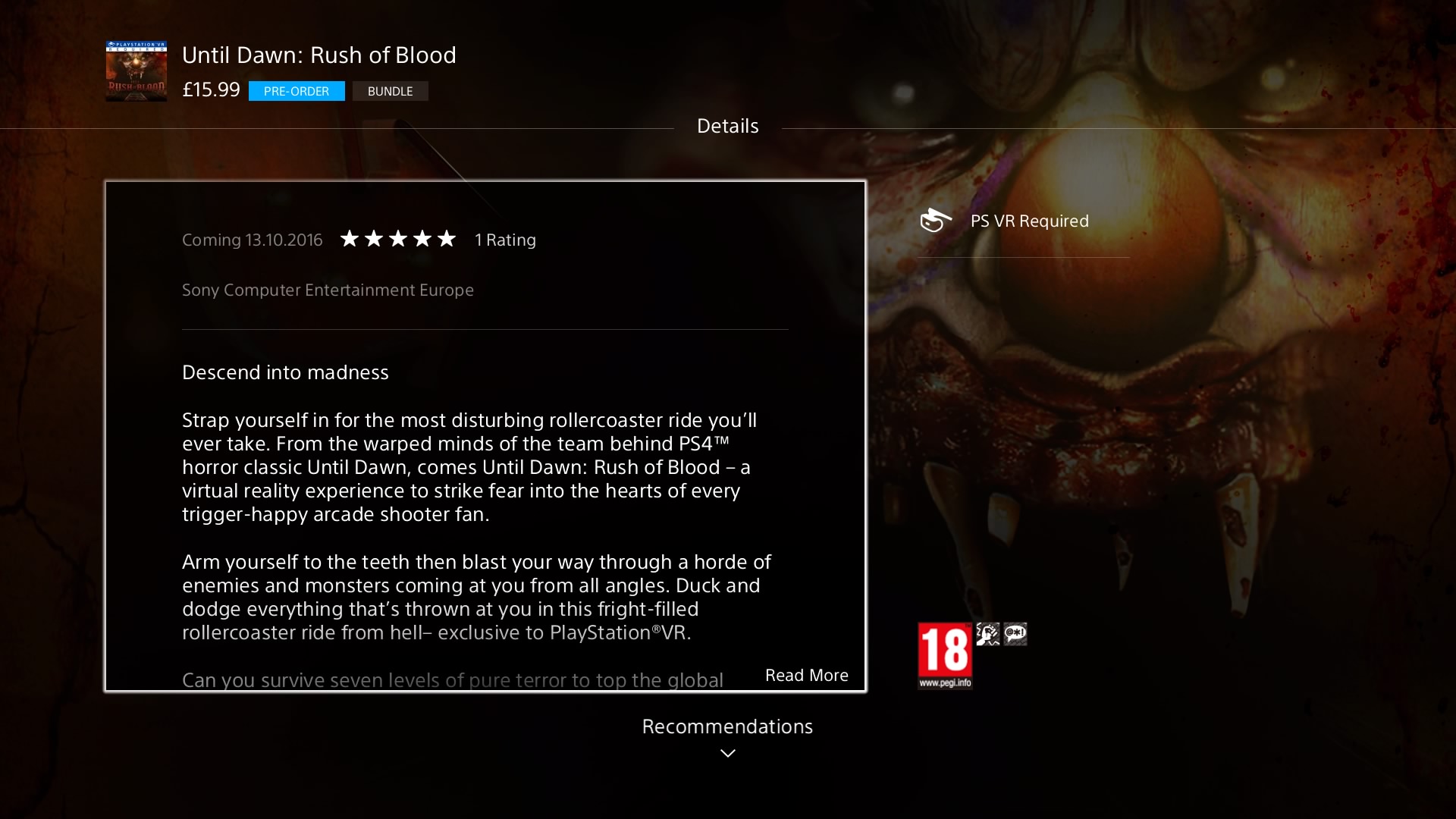 Each of these games has a 'PlayStation VR Required' banner clearly marked out on their thumbnail. If you head to their page you'll also find a small 'PS VR required icon as seen above. It's good to see the prices stretch too; of course there will be full-priced PS VR titles, but it's reassuring to know that games like Tumble VR will be coming very cheap.
It's also interesting to note that all of these games are developed by UK studios, and Sony is currently in the process of setting up another VR-exclusive developer in the country named North West Studios. There's quite the PS VR scene bubbling in the UK. No doubt we'll be seeing pre-orders from other developers launching as we near PlayStation VR's October 13th US release date.