As if you couldn't tell by the fact a lot of people spent a large part of 2016 playing it, Niantic's Pokemon GO was a huge success. The augmented reality (AR) app took the world by storm in the second half of the year and raked in tonnes of cash as a result.
But here's an interesting snippet: Pokemon GO players actually spent less on in-app purchases (IAPs) than any other mobile game last year, despite the game making more revenue than any of its competitors. That is according to analytics firm Slice Intelligence, which gathers data from a panel of 4.7 million online shoppers. The company last week reported that mobile gamers spent an average of $77.60 on gaming apps in 2016, over $7 more than the $70.44 average in 2015. Pokemon GO had racked up over 500 million downloads on iOS and Android less than two months after its launch last July. It's regularly featured on iOS' top grossing charts.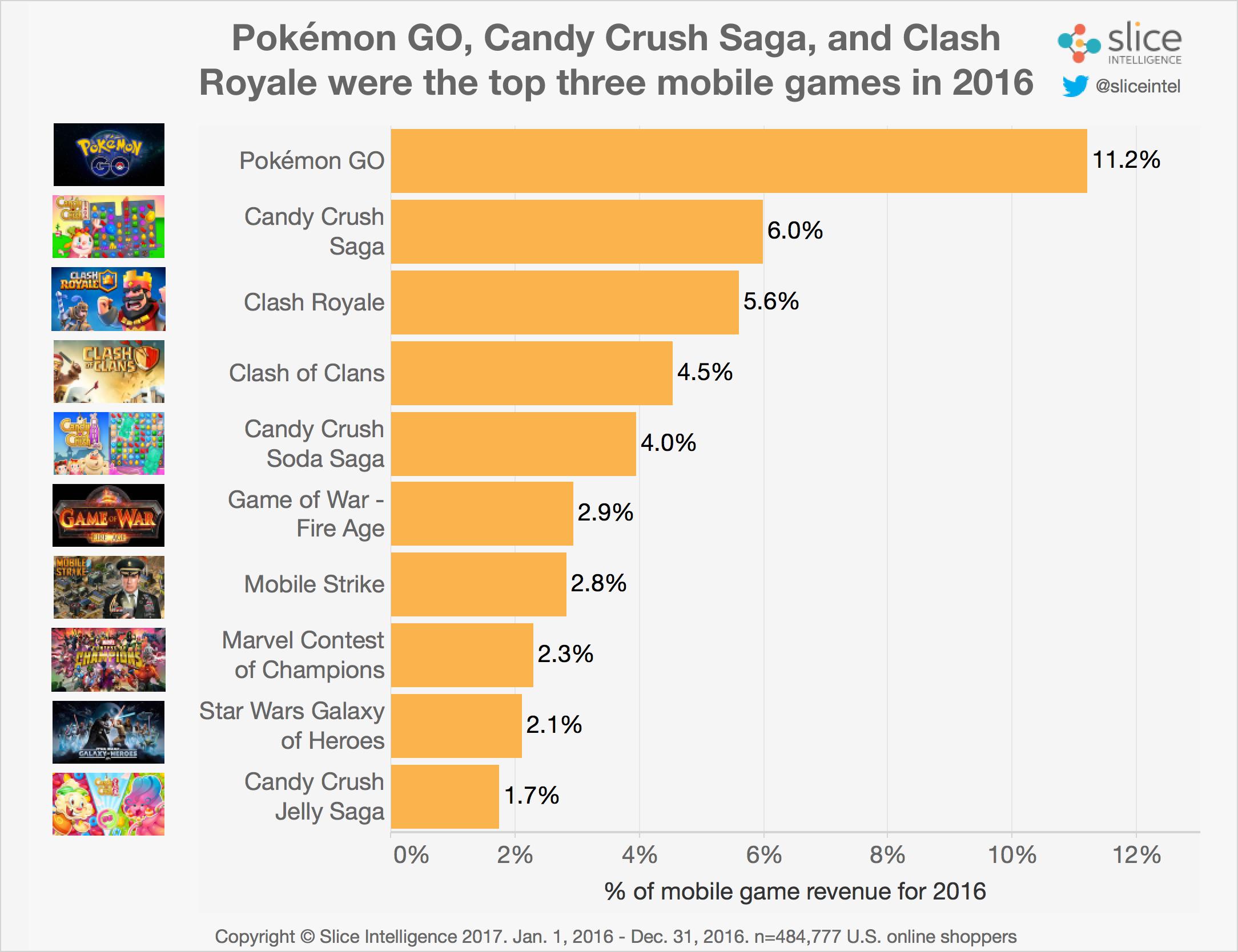 Slice states that Pokemon GO made 86 percent more money than the second best performing mobile game in 2016, Candy Crush Saga, accounting for over 11 percent of mobile games sales. Despite this players actually spent the least amount of money on the app than any other of 2016's top performing mobile games. On average players spent $32 a year on the game while they could also spend up to $336 on a game like Game of War – Fire Age.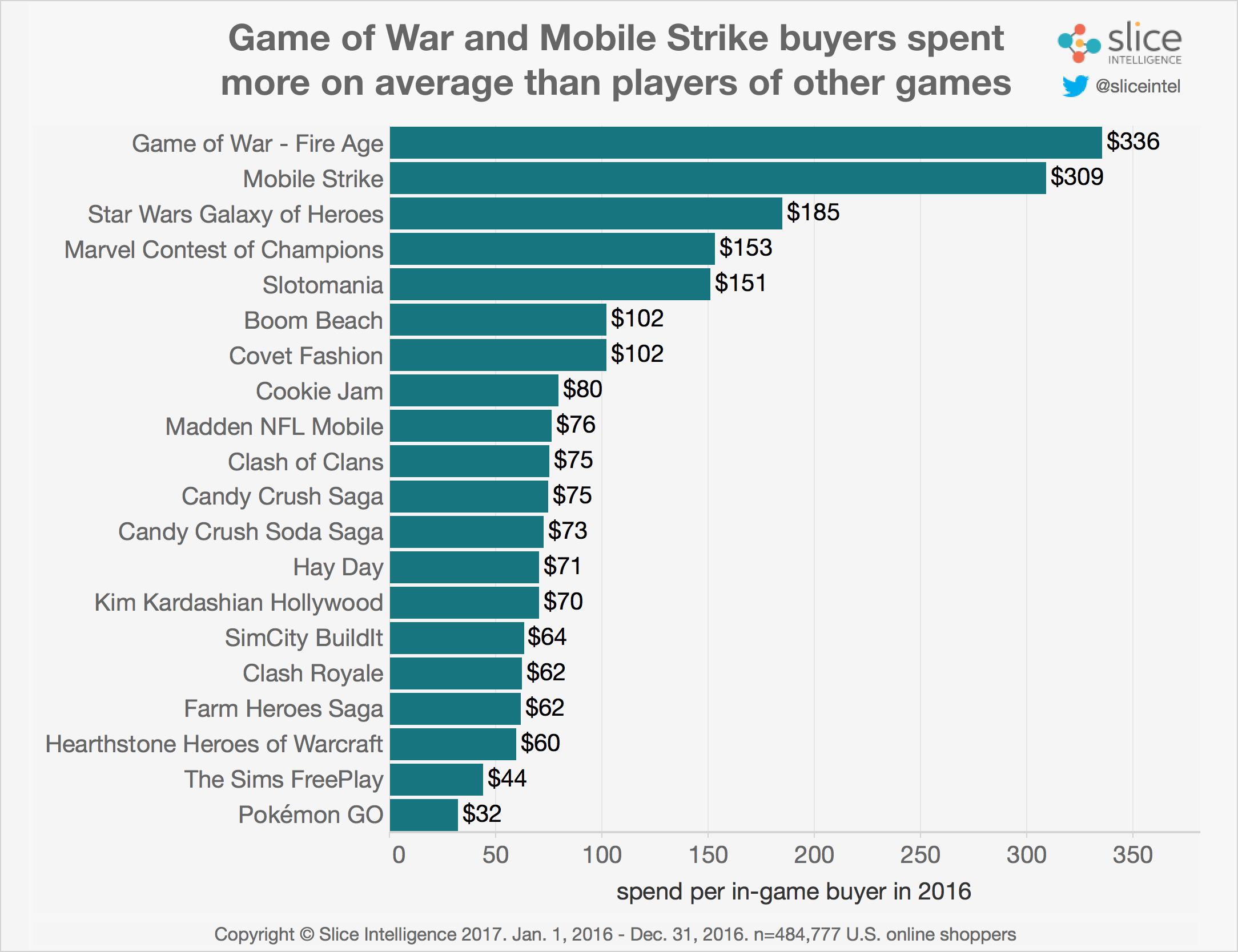 It goes to show you just how many people Pokemon GO captured over the past year. Niantic has capitalized on that success, making deals with companies like Starbucks and bringing the app to other devices like the Apple Watch.
The game's success is also an encouraging sign of the future AR has ahead of it. Pokemon GO brought the series' pocket monsters into the real world as a virtual overlay on smartphone screens, proving that there's genuine interest in this type of content. The game was originally going to be very different just before it launched.
Currently, we're waiting to see what Niantic does with the second generation of its app, bringing in new monsters to catch.