If I'm not playing a game that I'm supposed to write about then chances are I'm either playing something for fun, talking about games with friends, or thinking about games while I do other things. This goes for both VR and non-VR.
Point being: gaming is a huge part of my life. As a result, I've got Discord installed on my PC and phone so I can stay connected to my friends while in and out of games. Often while I'm playing something, even if it's a single player game, a friend will message me or start a call so we can chat while playing separately.
VR does not have its equivalent of this feature. Or rather, it didn't until today. With the launch of Pluto, VR is finally getting its own version of a Discord-like social app.
Pluto works by adding itself as a background app that runs alongside SteamVR when you're using your headset. You make an avatar, curate a contact list, and just go about your business as usual. If a friend sees you online they can start a call — with or without avatars — that runs concurrently with your current VR app.
This means that while you're gunning down Super Mutants in Fallout 4 VR or getting in some exercise with Soundboxing, Pluto exists as an overlay between your VR world and your friend's. If you toggle on your Pluto avatar they will see your head-tracked face and hands moving around, mimicking the actions you're doing in your own VR world, but it's superimposed into their environment.
In fact, Pluto even adds an overlay icon from the SteamVR menu (right down at the bottom next to Steam, Desktop, and Settings.) This makes it super easy to adjust settings (such as avatar opacity) on the fly while you're still in your other VR experiences.
Luckily it really, really works well. A well-known blemish on the report card of VR right now is that it's an inherently isolating experience unless you're in a dedicated social VR app like VRChat, Rec Room, or even Bigscreen. Now with Pluto, anything can be social.
Worth noting though is that Pluto is not intended to help you meet or find people in VR — this is to stay connected with people you already know. The developers likened it to a telephone call with avatars, or in other words, you can only dial numbers that you know, hence the contact list. As of now there are no public rooms or ways to just meet people that also use Pluto.
I first tried Pluto over a year ago when it was still in very early Alpha testing. Everything worked well back then, but it lacked polish and some key features — all of which have been added for its Early Access debut today.
But honestly, as cool as Pluto is, part of me thinks that one of the platform manufacturers (such as Sony, Oculus/Facebook, and Steam) are either working on their own more streamlined solution that will emulate these features, or are planning to buy the impressive startup outright. This type of integration feels too crucial to be left to a third-party application like Pluto.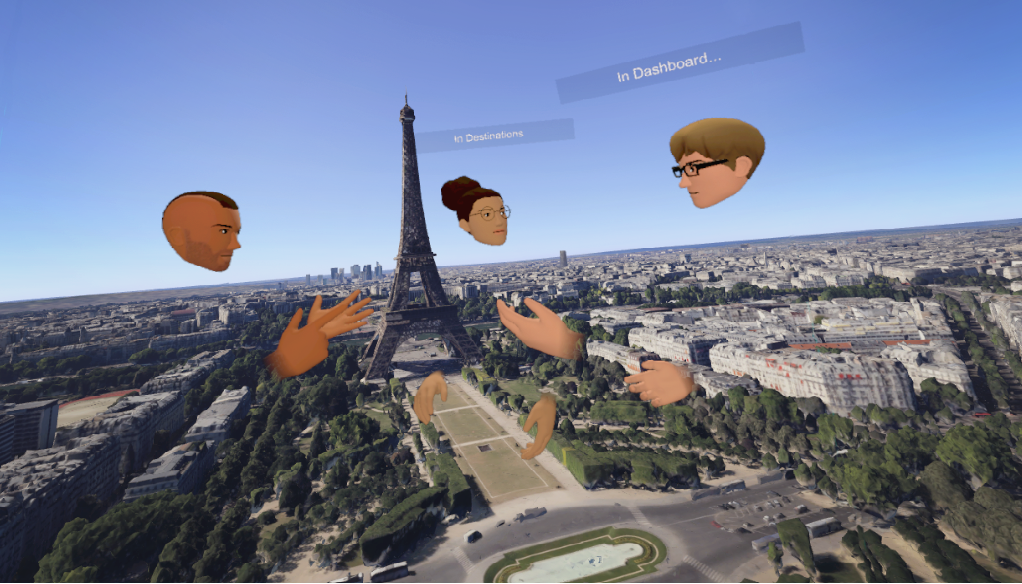 For more information you can check out the official website or download the app, for free, in Steam Early Access right now for Rift, Vive, and Windows VR.
Let us know what you think down in the comments below!