Facebook bills the Oculus Go headset as a standalone device that lets you enter VR no matter where you are. Now, starting today, that ease of access will include TV-quality content right from the comfort of a private virtual living room. Where Oculus Rooms is all about socializing the VR experience, Oculus TV is all about making you feel right at home.
The Oculus TV app, when launched, puts you on the couch of your own virtual space, just like the one shown in the image above. From here you can watch videos like they're on TV (and enlarge the screen as shown below) to satisfy your entertainment cravings. In many ways it's quite similar to the existing Oculus Video services, but there are some key differences.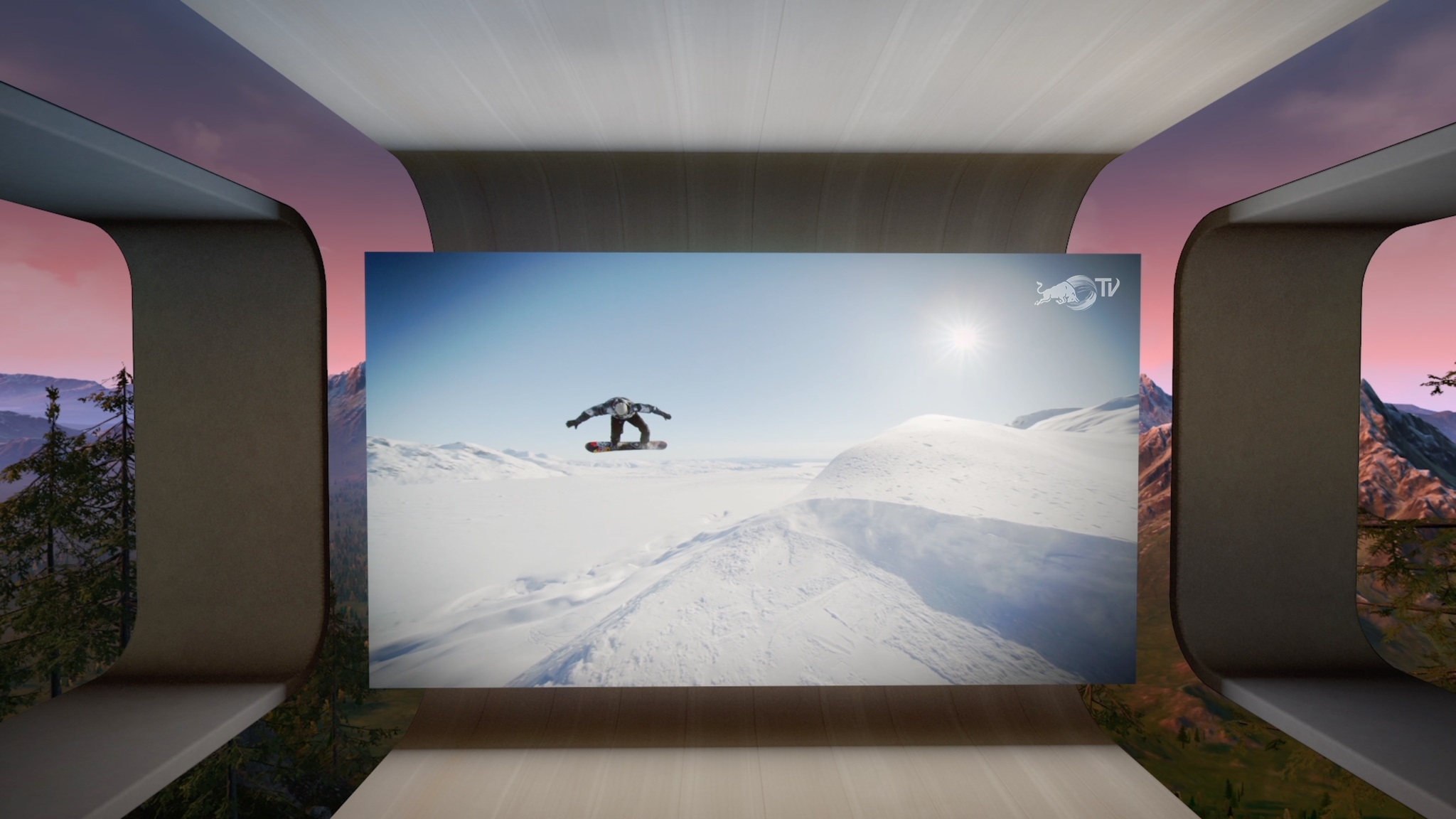 For starters, Oculus TV includes both on-demand and live content separated into different channels you can surf like an actual TV. The content offerings are geared towards that style of viewing as well:
Facebook Video, which contains lots of original programming like Ball in the Family and even live MLB games,
Red Bull TV's high-octane sports content such as sky diving and snowboarding,
Pluto TV, which includes an IGN portal, a Horror 24/7 channel, and even non-stop anime streaming,
As well as Showtime, Hulu, Netflix, and others that are already available in VR.
More streaming apps and broadcast partners are coming as well, such as ESPN, to hopefully continue expanding the offerings. Between Oculus TV, Rooms, Venues, and other existing Go apps, the headset is quickly becoming the best all-around VR entertainment destination. It can't compete with the likes of Rift, Vive, and PSVR in terms of quality and sheer breadth of gaming content, but it's turning into a great all-around option.
Although, given the focus on social features at the Go's launch, it feels odd that this only appears to be a solo, isolated app. As far as I can tell, you can't invite people into your Oculus TV living room and that's a real bummer. It's also nowhere near the breadth of content available even on other non-cable streaming services like PlayStation Vue. If Sony got their act together and offered that content in VR, that'd be huge.
If you've got a Go, download the Oculus TV app and let us know what you think down in the comments below!