Oculus Quest developers will get speech recognition with the next SDK release. Tracked keyboard support and a Unity hand interaction library are planned for next year.
Called Voice SDK Experimental, speech recognition will be powered by Wit.ai, a voice interface company Facebook acquired in 2015. The company says this will enable searching for in-app content and "voice driven gameplay" such as verbal magic spells or a conversation with a virtual character. Facebook says Voice SDK is "free to sign up and get started", which may suggest using it in a full app will incur a fee.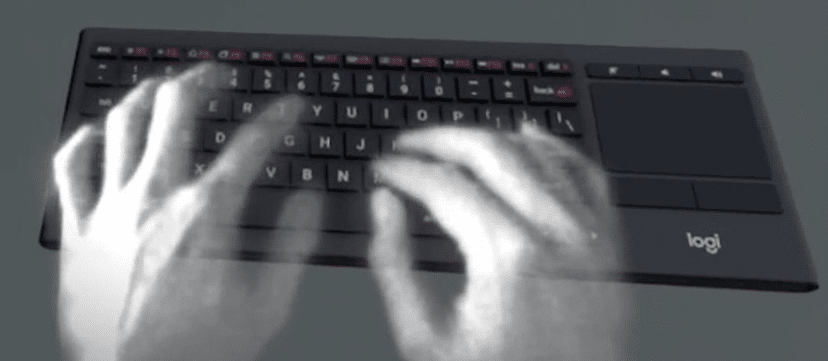 Tracked Keyboard support will arrive next year. Oculus Quest already supports a tracked keyboard – specifically the Logitech K830 Bluetooth model – but it currently only works in Oculus Home, for 2D apps like Oculus Browser. Allowing developers to bring a tracked keyboard into their apps could open up new productivity use cases. In the mean time, Immersed built their own manual system for showing your keyboard in VR.
Adding hand interactions such as grabbing and pushing is still a challenge in VR development. While there are a number of interaction frameworks available, each has its shortcomings and some require importing a heavy library developers may not need. Facebook says its Interaction SDK Experimental Unity library, slated for next year, "can be used together, independently, or even integrated into other interaction frameworks". It will support both controllers and hand tracking, and include "a set of ready to use, robust interaction components like grab, poke, target and select".
Developers will also be able to ship mixed reality apps on App Lab and the Oculus Store, with Spatial Anchors coming soon and Scene Capture coming next year. You can read more about the mixed reality developer features here.