The Oculus Rift is sold out in stores and pretty much everywhere online except from Facebook itself.
Amazon.com appeared to be one of the last retailers to receive new stock of the headsets. Rift was absent from the online marketplace intermittently with reports piling up from across the Web as the headset became harder and harder to buy.
Original story published February 26, 2019:
If you want to purchase an Oculus Rift right now on Amazon.com the VR headset may not ship until after the Game Developers Conference in March.
We've watched stock of the Rift headset closely as reported at various retailers. Over the last few months we've seen a number of physical stores run low on units, including Best Buy and Microsoft locations. In January, right before CES, there was a similar hiccup in supply of the headsets. At the time Facebook said they were "replenishing inventory across channels."
This time, though, Facebook provides no assurance of replenishing inventory.
"Rift continues to be available across our channels, at this time mainly online (Oculus.com, Best Buy online, Amazon, etc.)," explains an email this week from a Facebook representative.
Oculus Rift S
While Facebook representatives generally decline to comment on future products we've found code references to Rift S  in the Oculus PC software. This confirms the existence of the follow-on headset first reported by TechCrunch late last year. What we don't know, however, is when the headset will arrive.
The end of March 2019 will mark three years since the original Oculus Rift started shipping — the first headset hand-delivered by Palmer Luckey in Alaska. Over the last three years Facebook added the Touch controllers, better room-scale tracking, optional earphones and a long list of exclusive titles like Lone Echo, Brass Tactics and From Other Suns.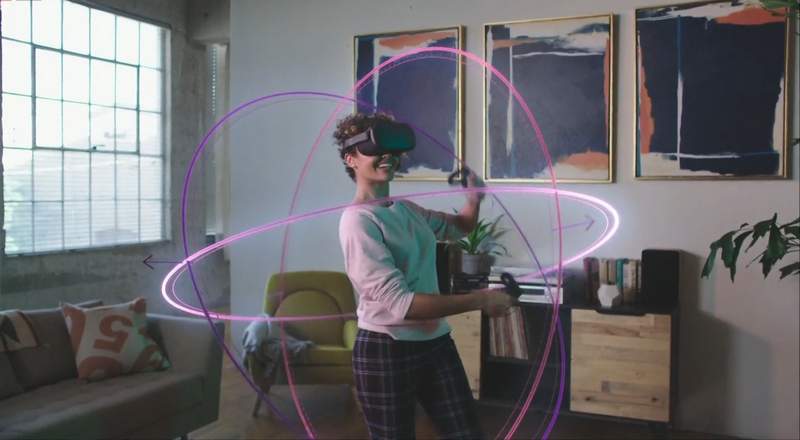 We expect any new device to standardize around Touch controllers and there are indications in code the Rift S headset may feature inside-out tracking similar to the Insight system on the Oculus Quest standalone. It may also have software adjustment for interpupillary distance. That would be a major departure from the first Rift if the feature isn't also accompanied by physical adjustment to display panel distance.
There are also a lot of businesses that rely on Rift as the basis of their location-based VR entertainment. If the original Rift is discontinued by Facebook, we'll be curious to see how those types of businesses will transition to newer headsets or find replacement units. The company open-sourced designs for both the Rift development kits, so we will be curious to see what Facebook ends up doing with the original Rift.