Until the official Oculus Link Cable launches next month, the longest compatible cable you can use to turn your Oculus Quest into a PC VR headset is 3 meters. However, you can "make" a longer one by using an extension cable.
The Oculus Rift S cable is 5 meters, as is the upcoming official Oculus Link Cable. Using extension cables can give you this same length.
The problem with this idea is USB 3.0 extension cables can be hit or miss. Some will work properly and carry the 3.0 signal, allowing Oculus Link to work. However others will fall back to 2.0 or periodically drop out.
To make matters worse, some will work with some USB ports but not others. This is due to the fact that motherboards have multiple USB controllers.
Thankfully, we've tested some extenders to find which work, so you don't have to. So here's how to use extenders to "build" a 5 meter Oculus Link cable:
With USB Type-C
Recommended
USB Type-C ports on motherboards tend to be more reliable than Type-A because on most motherboards these ports tend to be USB 3.1 Gen 2 and/or connected to a better USB controller.
Additionally, if you have an NVIDIA RTX graphics card with a USB Type-C port then you can connect your Quest to its built-in high-quality USB controller that is guaranteed to be spec-compliant.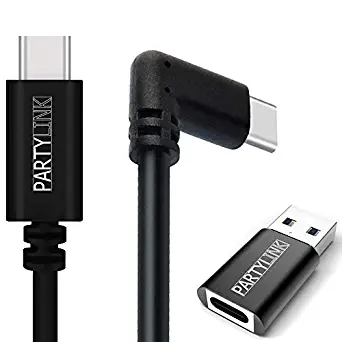 THE CABLE: PartyLink's 3M Made-For-Quest Right-Angled USB Type-C Cable
THE EXTENDER: DISDIM USB C Extension Adapter Cable
We tested this cable-extender combination and found it to reliably work for Oculus Link on both an ASUS PRIME-Z390-A motherboard's port and the USB-C port of an NVIDIA RTX 2070 GPU.
With USB Type-A
Not Guaranteed, But May Work
In our testing, the PartyLink cable did not consistently work with the USB-A adapter and USB-A extension cables.
However, we did find that the officially recommended Anker cable worked with the 2 meter AmazonBasics USB 3.0 extender.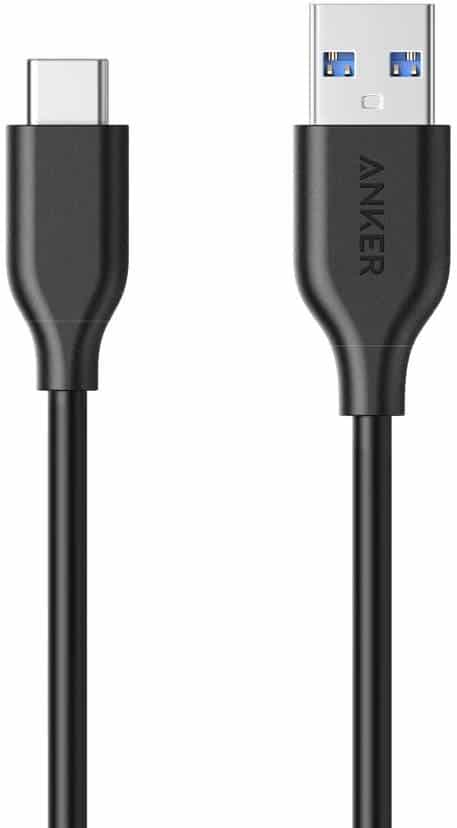 THE CABLE: Anker Powerline USB-C to USB 3.0 Cable (10ft) with 56k Ohm Pull-up Resistor
THE EXTENDER: AmazonBasics USB 3.0 Extension Cable 2 Meters
We tested this cable-extender combination and found it to reliably work for Oculus Link on all USB 3.0 ports of an ASUS PRIME-Z390-A motherboard.